The bar for accommodation is often a moving target. Could the pandemic change it again?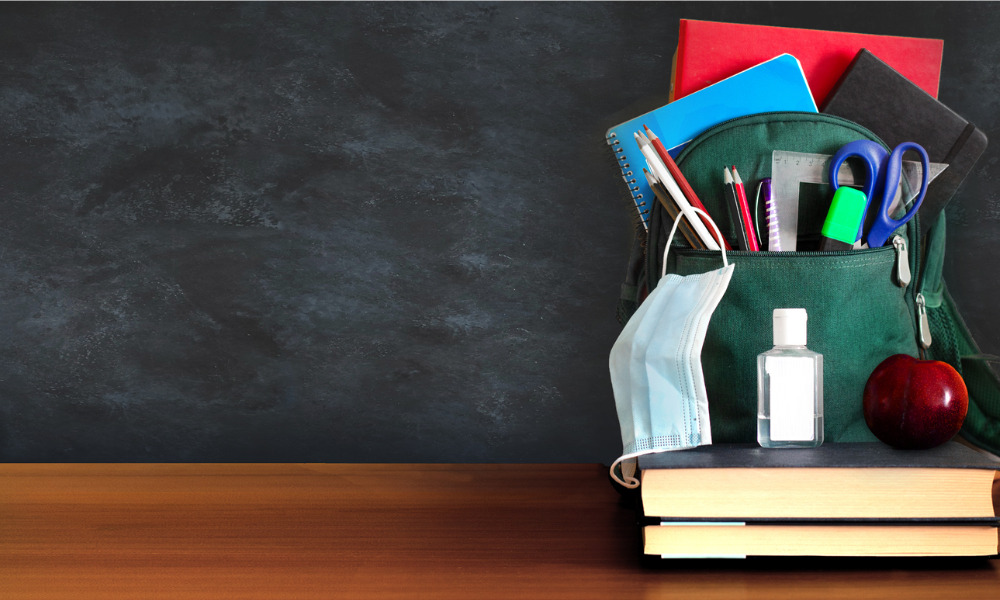 The number of cases of COVID-19 in Canada have been going down, allowing some parts of the economy to cautiously re-open. However, the situation in other countries and warnings from medical experts indicate that the pandemic isn't over. The possibility of a second wave and another economic shutdown looms, making it likely that many employees who have been working from home will likely continue to be doing so.
In fact, a recent survey found that only one in five Canadians would willingly return to work once it's declared safe. And as we approach the beginning of the school year, we just don't know what the near future holds.
The uncertainty of how the school year is going to look is bringing a heavy burden on parents, especially if they are working. How can they balance possible measures such as staggered start times or virtual learning at home with their jobs? What happens if another outbreak closes schools and daycares?
Employees' family status has become quite an issue of concern for employers. It is a protected ground from discrimination in human rights legislation, but there are grey areas that have resulted in numerous court decisions that have attempted to establish boundaries for family status accommodation. Most of the time, the question of family status accommodation revolves around parental duties.
A seminal case dealing with family status discrimination was the B.C. Court of Appeal decision in Health Sciences Association of B.C. v. Campbell River and North Island Transition Society, which determined that such discrimination happens when a term or condition of employment imposed by an employer results in a serious interference with a substantial parental or other family duty or obligation of the employee.
The bar for determining how serious the interference can be has wavered back and forth with subsequent decisions — including the Federal Court of Appeal's 2014 decision in Canada (Attorney General) v. Johnstone, 2014 FCA 110 that established a less onerous test for interfering with parental obligations. Johnstone considered an employee's legal responsibility to their children and any attempt to find a reasonable alternate solution to child care.
There have been numerous other cases about accommodation with regards to employers' requirements for employees and the employees' parental responsibilities, but none have dealt with circumstances in which many employees are finding themselves now. When schools closed in March, there was an attempt to implement online and at-home learning to finish the school year, but it was a bit haphazard and thrown together with many not finding success with it. Now the provinces and school boards are gearing up for a return to school, but there's a lot of confusion and indecision over what things will look like.
Parents are being allowed to decide whether to send their kids to school or continue at-home learning, but for many parents who work, there is no choice. They must send their kids to school so they can either go to work or work at home. But what happens if things go wrong? Any kind of outbreak will likely close the schools and bring the kids home again. And if parents don't want to risk their kids getting COVID-19, how can they manage home learning with working?
This, of course, raises the question: Could home schooling in a pandemic — or just keeping one's children safe from the risk of infection — constitute a substantial or serious parental duty or obligation? Could an employee's need to look after and educate their children at home require an employer to accommodate them with flexible hours or time off?
The pandemic has changed the rules on many issues such as temporary layoffs and constructive dismissal thresholds. The bar for family status accommodation could be next.