U.S. woman fired after photograph of her giving the middle finger salute to President Trump goes viral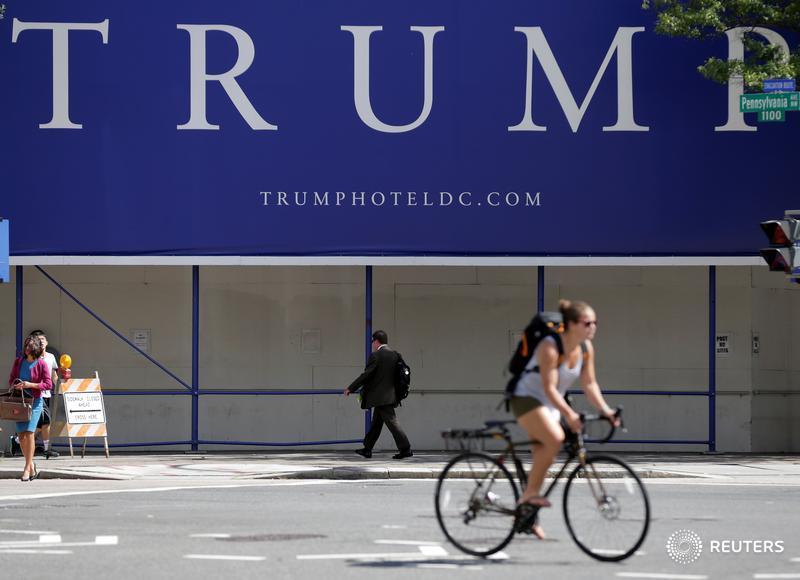 Sometimes you have to be careful what you put on social media, especially if your profiles link you in any way to your employer. Employers have a rep to protect, and will likely frown upon employees who misbehave on their social media pages. It may be on the employees' own time, but it can come back to haunt them if their behaviour reflects badly upon their employers.
But what about the employees' freedom of speech? How far can employers go in sanctioning employees who may just be exercising their right to protest something?
Last week, a photo went viral of a woman on a bicycle giving the middle finger to President Donald Trump's motorcade as it drove by in Virginia after it left one of his golf courses. A White House photographer took the photo and, of course, people were soon spreading it around the Internet and even talk show hosts were joking about it. The woman — 50-year-old Juli Briskman — told the HR department of her employer, Akima LLC, about it the following Monday.
Management at Akima didn't think it was so funny, as the company is a government contractor. They told Briskman she had violated the company's social media policy when she used the photo as her profile picture on Twitter and Facebook. As a result, they fired her from her marketing and communications job. According to Briskman, they told her the photo was "lewd" and "obscene" and it could hurt its business if she was identified as an Akima employee.
Virgina, like several U.S. states, is an at-will employment state — meaning employers don't have to have a good reason to fire employees, as long as it's not for a discriminatory reason. It's a very different state of affairs than here in Canada, where employers have to prove just cause or else provide reasonable notice of dismissal. But if a similar situation occurred north of the border, could it justify dismissal?
It has been established in Canadian case law that employees who post offensive material on their social media pages can be fired if there is a risk of serious damage to the employer's reputation or potential harm to other employees. Threats or harassment against other employees should be taken seriously and can be grounds for dismissal (as in the 2013 case of an employee making insulting comments about her manager on Facebook and in messages to co-workers: Perez-Moreno v. Kulcyzcki, 2013 HRTO 1074 (Ont. Human Rights Trib.)).
Employees also can't bad-mouth their employer online without facing consequences. In Chatham-Kent (Municipality) v. CAW-Canada, Local 127, 2007 CarswellOnt 5078 (Ont. Arb.), an employee criticized her employer in her blog and was fired, while in Maxam Bulk Services and IUOE, Local 115 (Lebrun), Re, 2015 CarswellBC 2277 (B.C. Arb.), an employee was fired for saying bad things in vulgar terms about his employer's top client — though he was reinstated with a lengthy suspension instead when he demonstrated remorse.
But is a picture online of someone giving the finger vulgar enough to warrant dismissal? Akima, Briskman's employer, seemed to think so. Or was the real reason the fact she was doing it to the president? Many would say Briskman was exercising her right to protest against the president, as numerous people are doing these days. Was the company really worried the photo would hurt its business as a government contractor, which can be just cause in Canadian cases? I suspect that if it was held up to that standard in a Canadian jurisdiction, it might fail that test.
It's a tricky situation. Employers don't want to be associated with employees seen doing or saying bad things online that might run contrary to what management wants. But sometimes behaviour depends on perspective. Those in charge at the company might be uncomfortable with Briskman's actions and her ties to it as a government contractor, but by firing her they may have hurt their image even more – Briskman's photo went viral largely because it struck a chord with many who support protesting the current U.S. administration.
Employees should keep their ties to their employers in mind when saying or doing potentially controversial things on social media, but employers should consider the difference between the risk of real harm to their business and something management might simply disagree with.