Just cause for dismissal is never automatic, even if an employee is convicted of a criminal offence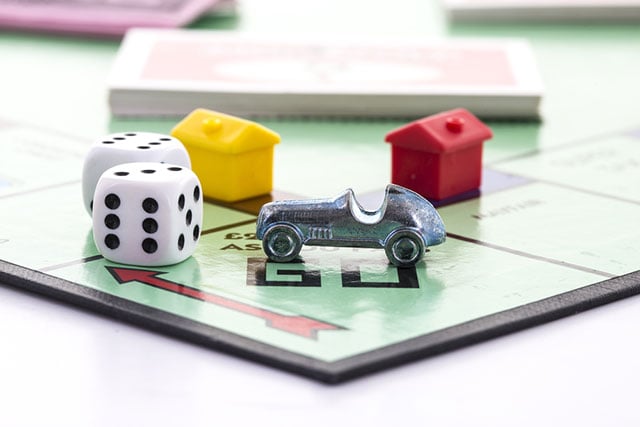 By Jeffrey R. Smith
For a lot of employers, if an employee gets arrested and then convicted of a criminal offence, that's good enough reason to end the employee's employment. Most businesses wouldn't want to be associated with a convicted criminal, and if the employee is in jail, she's not going to be very productive. As the card says in the famous board game Monopoly: If you go to jail, you don't get to pass Go and collect your $200 salary.
Well, not so fast. Real life isn't a board game, and a conviction for something that happened outside of work doesn't always provide just cause for dismissal. There have been some cases where one might think an employer had good reason to fire a worker who had gotten into serious trouble with the law, but acted too fast in severing ties.
Take the instance of one Quebec employer that found out that one of its employees — a supervisor at a distribution centre who oversaw about 50 employees and had been with the company for 35 years — had been convicted of molesting a young girl between five and 10 years old, several years earlier. Naturally, the employer was concerned — particularly because most of the workers the employee supervised were women, with some from outside the country and some teenagers. In addition, when the employee was asked about the conviction, he was evasive about the reasons for it.
Citing a breach of trust and an incompatibility between the employee's conviction and his job responsibilities, the employer terminated the employee's employment. The worker challenged the termination as contrary to Quebec's labour standards legislation, but the worker's appeal of his conviction was dismissed and he was sentenced to 20 months in prison. This led the employer to terminate him again for being unable to perform his job because of his imprisonment.
Seems reasonable, right? Well, not quite. The Quebec Administrative Labour Tribunal saw differently, determining there was no connection between the employee's job duties and the offence for which he was convicted. The employee's crime was for molesting a child, and there were no children in the workplace, so he couldn't repeat his offence in the workplace — all of his workers were adults and not "vulnerable" or have the same type of relationship as the employee had with the child victim, the tribunal said. In addition, the tribunal found the employee's lengthy service — with no disciplinary record — outweighed the fact he wasn't upfront with the details of his conviction.
The employer in this case also indicated it was worried about its reputation with the public if it didn't sever ties with the employee — it was in the retail business — but this didn't sway the tribunal, as it found there was no media coverage of the conviction and the employee wasn't involved in customer relations, working at a distribution centre.
Another point the Quebec tribunal made, which employers in several jurisdictions across Canada should keep in mind, is that an employee's prior conviction record is protected under human rights legislation as a ground of discrimination — in this instance, Quebec's Charter of Human Rights and Freedoms: See X v. Reitmans, 2018 QCTA 2357 (motion for judicial review 2018-05-16, C.S. Montréal, docket no.: 500-17-103253-186; Declaration of out-of-court settlement, 2018-06-18).
Had the employee been involved more directly with the employer's customers or the details of the conviction made public — along with the employee's name and employer — things might have been different. However, the employer couldn't prove any direct harm to its business or operations because of the employee's conviction, so it was overturned.
It's also interesting to note that the tribunal also dismissed the employee's incarceration as just cause for dismissal, finding that the employee couldn't perform his work because he had been fired, not incarcerated, and he would be capable of working once he completed his sentence — which had been reduced to 14 months.
There are a lot of instances in employment law where employers have made quick — and what might seem as logical — assumptions in deciding to terminate someone's employment. However, as the above case demonstrates, just cause for dismissal can be a very high bar to reach — even when an employee is convicted of a criminal offence. If an employer hasn't carefully constructed a justification to terminate an employee for cause, then it's rolling the dice.