Temporarily increasing sick days could help mitigate the spread of diseases like COVID-19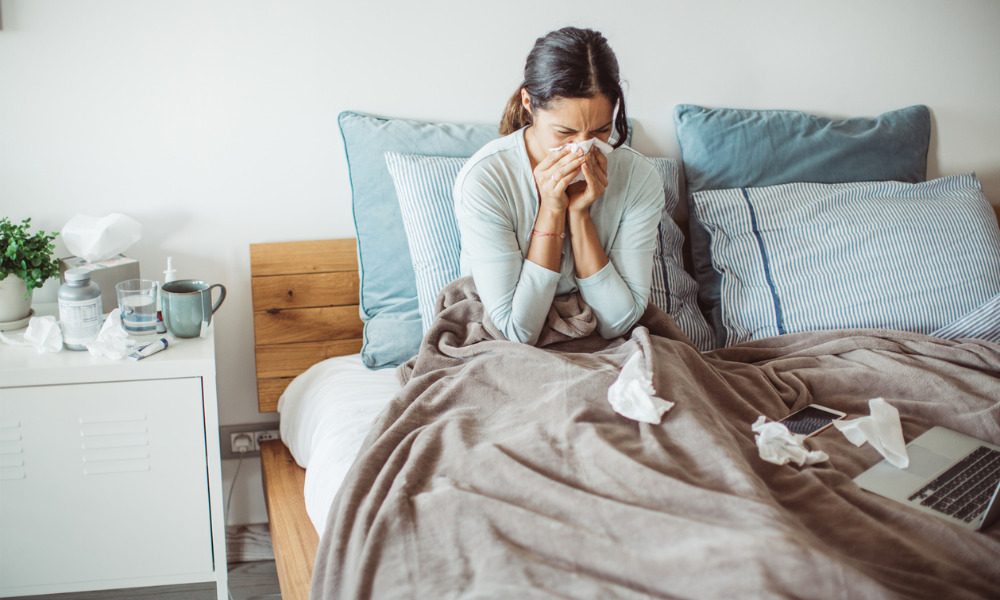 In the face of a potential pandemic, are employers prepared for the risk if contagious disease reaches their region? And are they equipped with the ability to protect employees and help reduce the potential for disease to spread?
The COVID-19 virus — or coronavirus — has been spreading in Asia and certain other countries and has gained a foothold in North America. Canadian employers have taken notice and are taking measures to reduce the risk of the disease spreading to employees — such as giving sanitizer to employees, extra cleaning of the workplaces, increasing work-from-home options, and cancelling business travel. But the way they handle employees who have fallen ill could be a key factor in keeping COVID-19 under control.
When an employee gets sick with something that could potentially be contagious, it's a good idea for that employee to stay home — to help the employee get better and to reduce the chance other employees will catch it. This is where sick days can play an important role — if they're available.
Jurisdictional differences
Many employers offer employees paid or unpaid sick days, but some do not. In the latter circumstances, employees may have to rely on sick days that are available under employment standards legislation in their jurisdiction. These are almost always unpaid, but employers are required to provide them. In addition, the number of days allowed varies by jurisdiction.
For example, in Saskatchewan, employees are entitled to up to 12 unpaid sick days, while a few provinces such as Ontario and Nova Scotia only provide three. Interestingly, Prince Edward Island requires three unpaid sick days, but employees with five or more years of service get an extra paid day. All of these statutory requirements have minimum service time before employees are eligible.
But do these statutory sick leaves do the trick if employers don't provide their own sick days? According to Statistics Canada, the average amount of work absences across the country in 2019 was 10.3 days, with the provinces ranging from 8.6 days in Alberta to more than 12 in Quebec and Newfoundland and Labrador. These are all greater than legislated sick days, with the exception of the aforementioned Saskatchewan. And you can be sure that in a year with a pandemic such as COVID-19, absences go up, whether for proactive or reactive reasons.
Proactive options
What should employers and governments do if they're faced with something like COVID-19 and employees are at risk of contracting and spreading the disease? For employers, increasing the number of employees who work from home, or the time employees spend working from home, is one solution. However, for many this isn't an option beyond a few days.
Another option could be for employers that don't already offer paid sick days to temporarily change their policies so a certain number of paid sick days are available for employees who display symptoms consistent with COVID-19 or other contagious diseases such as the flu or even the common cold. Ultimately, such policies could benefit employers — who could help keep their workplaces safe and employees healthy and productive — as well as employees, who wouldn't need to hesitate to take necessary measures to protect themselves and others with no worry about losing pay.
Governments could also respond to the pandemic risk by temporarily passing amendments that increase the amount of unpaid sick days provided for in employment standards legislation, particularly in relation to COVID-19 symptoms or risk.
If it's at all possible to slow the spread of diseases such as COVID-19, employers and governments should do what they can. Workplaces are prime areas of risk in such a spread, with their concentration of many people in one place — many of them open workspaces. A proactive and more lenient approach to sick days during this time may be one way to mitigate the risk of a pandemic.