Bad behaviour by NHL coaches emphasizes the negative effects and liability of bad management styles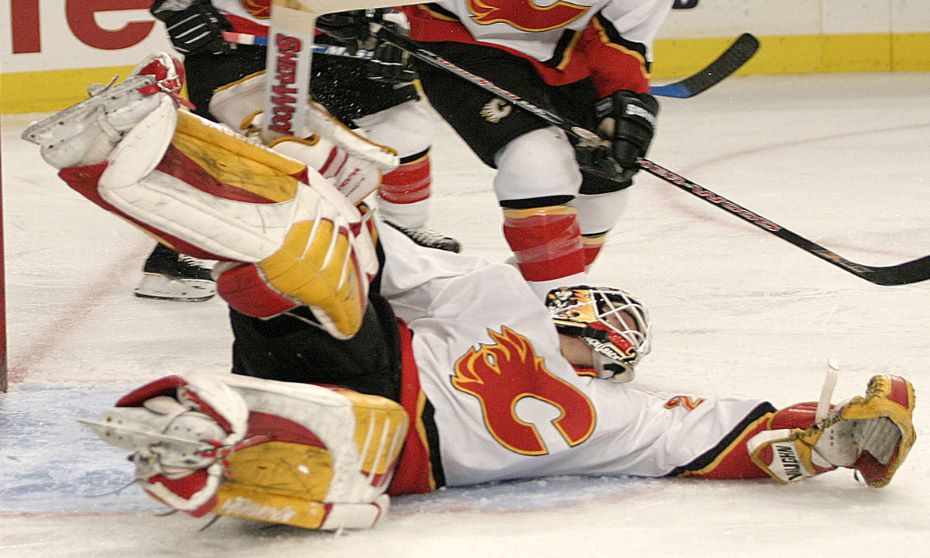 The National Hockey League may have just experienced its #MeToo moment.
Just over a week ago, Toronto Maple Leafs head coach Mike Babcock was toppled from his vaunted position atop hockey's Mt. Olympus, only to be dogged days later by revelations about his dubious motivational tactics. It turns out that Babcock asked star forward Mitch Marner in his rookie year to rate the hardest working players on the team. The coach then shared that list with the rest of his players. The mind games, Babcock told reporters, were intended to teach Marner the value of a strong work ethic. The hockey world quickly called out what many deemed a bullying, strategically questionable management style.
Not long after, former Calgary Flames player Akim Aliu revealed that he had been the subject of racial taunts by Flames head coach Bill Peters when the latter coached Aliu's junior team. Other players corroborated the story and some followed up with stories of Peters hitting or kicking them during games. The coach apologized and resigned late last week.
A discussion quickly ensued about hockey's "keep-it-in-the-room" culture. That's the tradition that whatever happens, no matter how egregious the behaviour, it should be handled by the team and kept out of public view.
As the #MeToo movement has prompted a widespread discussion of acceptable workplace relations — in particular, gender power dynamics, sexual harassment, bullying and other unwelcomed behaviours — hockey is now wondering what the new definition of acceptable conduct is in its locker rooms, and why these questions haven't been asked sooner.
But these incidents also draw attention to bad managers negatively impacting otherwise strong workplace cultures. In the case of the Maple Leafs, we had an example of a high-flying team with a ton of talent off to a relatively poor start to the 2019-20 season. Whether it was Babock's tactics or managerial approach — or both — his employees no longer seemed to be responding to his coaching style. Neither were the Flames, who were off to an equally disappointing start, buying what Peters was selling.
While pundits expressed a mix of shock and dismay about the kind of treatment to which these players were subjected, we need to remember that this kind of behaviour isn't uncommon in the business world. In fact, it's often bullying managers who wind up damaging employee cultures, costing their companies a fortune in employee turnover and severance costs, and creating a toxic environment that negatively affects a company's employer brand.
We've dealt with many cases in which managers have taken vindictive action against employees to derail their careers. We've seen managers berate and psychologically or sexually harass staff. We've even investigated cases in which managers have hurled objects at employees in frustration.
Bad managers are a common source of employment law liability and risk for an organization. Their casual disrespect (even disdain) for employees often results in employment law compliance violations. Think punishing employees for taking time off work to deal with illness or denying them promotions or career advancement because they simply dislike those individuals.
In some instances, bad bosses violate human rights code obligations and mismanage accommodation requests — or outright ignore them. They regularly flout their own organizational workplace policies and procedures. They often fail to conduct — or will inadvertently mismanage — workplace investigations.
That is, until the organization is assailed with human rights complaints, lawsuits or non-compliance fines. At that point, senior leaders are compelled to step in, pick up the pieces and figure out what went wrong.
Worse, these managers can dissuade top talent from signing on with their organization. If we can all agree that people leave bad managers, not companies, then the former are employee attraction and retention killers. That's a major problem in the knowledge economy era, when talent tends to define an organization's competitive advantage.
That's why it's crucial for organizations to take a more deliberate approach when hiring or promoting senior level talent. "Failing upwards" should no longer be an option when employee engagement has become a crucial ingredient to an organization's innovation strategy and eventual business success.
The recruitment process for managers should be robust, including psychometric screening and a leadership skills assessment. Promoting or hiring the right people means ensuring values alignment and confirming they have the bona fides to inspire and motivate staff. Not everyone does, and this is a point that sometimes goes overlooked by senior leaders who reason that to retain a key employee, a company will eventually need to promote them into management — ready or not.
Indeed, employees need training before taking the management reins. That should be a detailed process rolled out over months, if not years. Your organization should build and maintain a leadership program that funnels qualified candidates through that process. Education around policies, procedures and human rights and employment standards compliance requirements is a key component.
Perhaps most importantly, managers need to be constantly evaluated just as diligently as they track the performance of the employees in their departments. If they falter, tough decisions need to be made. Allowing a bad manager to carry on in a position only allows disengagement to simmer underneath the surface before it eventually boils over. At that point the damage is done and will often require workplace restoration initiatives to rebuild shattered employer brand equity.
Babcock and Peters may have had good hockey minds, but over time it became apparent they weren't always great managers. With counterproductive tactics and – in Peters' case – alleged egregious behaviour exposed, hockey takes a lesson from the corporate world: Poor leaders are bad for business.
And that's a truism that should never be kept in the room.
Laura Williams is the founder and principal of Williams HR Law, a human resources law firm in Markham, Ont. serving employers exclusively. She can be reached at (905) 205-0496 or [email protected].