Litigation expenses, damages to reputation and workplace productivity diminish shareholder value and harm investors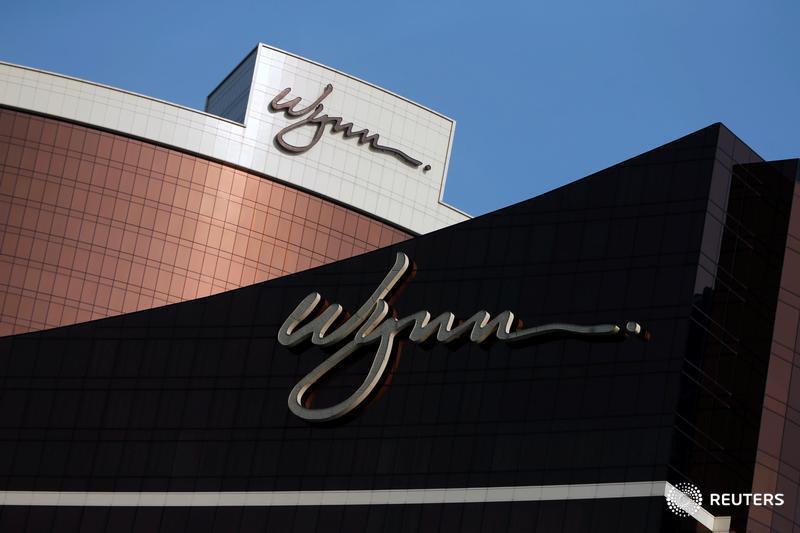 By Reynolds Holding
NEW YORK (Reuters Breakingviews) - Harassment victims are putting corporate law on trial. Claims of sexual misconduct at the likes of Wynn Resorts and Twenty-First Century Fox have led to investor lawsuits based on board duties and disclosure rules.
They're probably long shots, not least because business governance is an awkward tool for social change. Yet investors and the #MeToo movement could give it a new and useful purpose.
Shareholders have sued over sexual wrongdoing before, without much success. In 2000, Delaware's Chancery Court dismissed a lawsuit against the chief executive and board of Valeant predecessor ICN Pharmaceuticals for allegedly hiding the CEO's groping and kissing of employees. In 2012, a federal court ruled that shareholders had failed to show that the board of American Apparel ignored boss Dov Charney's long-running sexual provocations. And in 2014, another federal court bounced a complaint that Hewlett-Packard CEO Mark Hurd's alleged affair conflicted with the company's standards of conduct.
In each instance, shareholders tripped over corporate-law technicalities. In the ICN and American Apparel cases, they brought so-called derivative actions, or suits filed on a company's behalf claiming that top executives breached a duty of care or loyalty. The law, though, requires shareholders first to ask a corporate board to sue for itself – and to proceed with their own action only if that avenue becomes futile, which the courts said had not been proven. The HP case involved a claim of securities fraud, but the court ruled that the standards of conduct were "aspirational" and too fuzzy to be misleading.
Such wrinkles aside, however, courts have balked at straying far from the traditional domains of corporate law: Maximizing shareholder value, protecting investors and promoting the efficient allocation of capital. The thinking is that other laws deal with social ills like sexual harassment. Hence one reason for resistance to the Dodd-Frank Act's requirement that companies disclose whether their products contained minerals mined from the war-torn Democratic Republic of Congo. The U.S. Court of Appeals in Washington, D.C., cut back the requirement in 2014 as violating firms' free-speech rights.
Attitudes are changing fast, though. Many legal experts now argue that corporate law can extend to how companies serve employees, customers and other so-called stakeholders in addition to profit-seeking shareholders. What's more, investors can reasonably define "value" as preserving the environment and other socially responsible behavior.
And there's growing evidence that the litigation expenses and damages to reputation and workplace productivity that result from sexual wrongdoing at the top of a company do diminish shareholder value, harm investors and interfere with the allocation of capital.
Translating these arguments into court victories for investors – and legal precedents – seems within reach. Take the Wynn Resorts lawsuit. After employees accused CEO Steve Wynn of forcing them to have sex and engaging in similar behavior for decades, an investor filed a derivative suit last month, charging Wynn and the casino chain's board with breaching their duty to act in the company's interests.
The challenge now is to show that asking the board to sue would be futile, because, as seems likely, directors were well aware of the transgressions and could themselves be culpable. One catch: Wynn Resorts is incorporated in Nevada, so that state's law controls matters, and it requires proof of extraordinarily egregious behavior. Wynn has called the claims "preposterous" and the board has said it is investigating.
The suit involving Fox was arguably stronger. It contended that Fox News boss Roger Ailes sexually harassed staff and contributors with impunity for at least a decade, that major stockholder Rupert Murdoch and others allowed anchor Bill O'Reilly to do the same, and that the company had already shelled out US$55 million in settlements. In the process, advertising and ratings dropped and top talent fled. It seemed a slam-dunk case of a breach of duty by the key figures involved, but the court never ruled because the suit settled for US$90 million late last year.
An even more persuasive set of facts might have emerged from the scandal credited with #MeToo's appearance: accusations from dozens of women against Hollywood producer Harvey Weinstein. His offenses seem to have been an open secret in the entertainment industry, giving shareholders plenty of ammunition to argue that Weinstein Co directors were, in the words of Delaware Chancery's 1996 Caremark decision, personally liable for "acting in bad faith by consciously disregarding" their duty to stop misconduct. No shareholder suits have yet been filed, though, probably because the company is a Delaware LLC, a form of organization that allows for the waiver of director and officer duties.
Another actual case, a shareholder class-action lawsuit filed last March, claims that Signet Jewelers tolerated pervasive sexual harassment for years and committed securities fraud by pooh-poohing the problem in annual and quarterly reports. The company's stock dropped nearly 13 percent the day after the allegations became public, suggesting the judge has reason to treat this case seriously. Signet has denied any wrongdoing.
Whatever the outcome of these lawsuits, more will probably follow, with bosses ranging from Tronc Chairman Michael Ferro to Mike Cagney of online lender SoFi exiting in recent months amid sexual-misconduct accusations aimed at them or those around them. The result will be to push corporate law into the realm of social policy.
That may give investors and victims leverage but critics pause, especially since employment statutes and similar laws already deal directly with sexual harassment. For evidence that those laws have fallen short, however, look no further than the rise of #MeToo.