A collection of unusual and quirky stories from across Canada and the world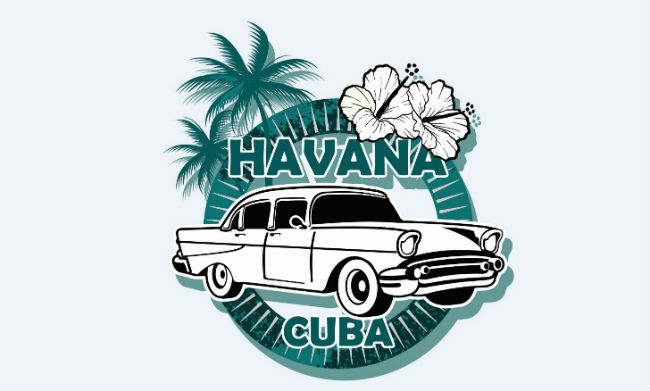 HIDDEN ENEMY
OTTAWA — Five Canadian diplomats and their families who were posted in Cuba are suing Ottawa for more than $28 million. Why? They say the government failed to protect them, hid crucial information and downplayed the seriousness of the risks when they became ill, according to the Canadian Press. The nine adults and five children suffered symptoms such as nausea, dizziness, headaches and trouble concentrating when posted in Cuba. The mysterious illness has plagued U.S. and Canadian diplomats for multiple years, with possible causes of the acoustic or microwave affliction including unknown contaminants or chirping crickets. Toxins or sonic attacks have been ruled out, however. Almost a year ago, Canada said dependants would no longer accompany diplomats posted to Cuba because of the uncertainty.
POISONED RELATIONSHIP
TORONTO — They say drinking water is good for you, but that wasn't the case for one Hudson's Bay employee, according to the CBC. Matsa Beliashvili worked in Toronto as a business manager at the Estée Lauder counter. She regularly drank water from a glass canteen, but in September 2018, she started to experience bouts of nausea, headaches and skin irritations. When she started using a new water bottle, that didn't help so in January, Beliashvili left her water container overnight on a counter at work. The next day, security footage showed a colleague spraying Lysol directly into the bottle. "We had to work on a daily basis together," said Beliashvili. "I could never imagine that someone would be full of hate to this extent. It's shocking." The woman has been charged with administering a noxious substance with intent to cause bodily harm and mischief to interfere with property.
WATCH YOUR TOES
BUDAPEST — Despite the many glitches, employers continue to experiment with robots in the workplace. The latest is a café in Budapest, where robots serve up food and drink to customers, according to Reuters. Opened by IT company E-Szoftverfejleszto, the Enjoy Budapest Café is staffed by a team of robots that can also tell jokes, dance with children or chat with customers. The robot waiters follow a set path to make their deliveries, so customers are advised to keep out of the way. And workers will be happy to hear they are not being replaced. "We actually employ twice as many people as before, because to operate 16 to 20 robots from 9 a.m. to 9 p.m., we need to have IT specialists in the background," said café owner Tibor Csizmadia.
THANKS… BUT NO, THANKS
OLDHAM, U.K. — Despite being offered a job, a woman recently turned down the opportunity because she found the interview process "humiliating." Twenty-two-year-old graduate Olivia Bland applied for a job at Web Applications UK but underwent a challenging second interview with the CEO, according to MSN. The "brutal" episode lasted two hours and Craig Dean "tore both me and my writing to shreds (and called me an underachiever)," she said. Bland declined the job the next day in an email posted on Twitter, calling Dean "a man who tries his best to intimidate and assert power over a young woman." She said the CEO tore her down to build her back up again, by telling her she wasn't good enough and detailing exactly why, while quizzing the candidate about her childhood and parents. Bland later tweeted: "You may have free juice and yoga on Mondays but you certainly don't have respect for your potential employees. Your CEO should be ashamed of himself." Dean apologized on Twitter, saying he had "no desire to see anyone hurt; and can only apologise if anything I've done has had that effect; it was not my intent."
RETRO JOB AD
LONDON — A Valentine's deal for HSBC employees was not so sweet for many. Staff were offered discounted laptops and headphones "for him" — but vacuum cleaners and kitchen appliances "for her," according to Reuters. The multi-page ad was produced and sent to employees of the bank by HKT, owned by Hong Kong conglomerate PCCW. HSBC staff in London and Hong Kong criticized the offer, and were sent an apology. "We have heard the feedback and offer our heartfelt apologies for any offence caused," said HKT. "We firmly believe in gender equality in both the workplace and in life, and we are committed to ensuring that we, and our business partners, exercise prudence, respect and inclusion for all." HSBC also said it "is committed to gender diversity in the workplace."