A collection of unusual and quirky stories from across Canada and the world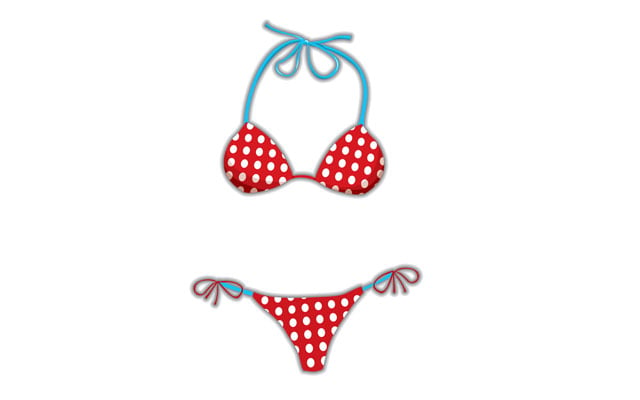 Bikini ban
SEATTLE — Baristas at an Everett, Wash., coffee stand may soon have to turn in their skimpy outfits after a court upheld a city dress code. The "bikini baristas" work for a chain of stands called "Hillbilly Hotties," but the 9th U.S. Circuit Court of Appeals ruled employees wearing sexy outfits, such as pasties and G-strings, do not enjoy free-speech protection under the U.S. First Amendment, according to the Associated Press. The owner of the racy java shops, Jovanna Edge, says she plans to appeal the ruling but, for now, the city will impose a code that says workers must wear tank tops and shorts — at minimum — if they want to work at the businesses.
Goose chase
EDMONTON — An employee at the Sandpiper Golf and Country Club in Edmonton could be in big trouble after an attempted goose-shooing turned deadly. The worker apparently killed two geese after they were hit by his golf cart when he tried to get them to leave the course, according to the Canadian Press. After golfer Brad Anderson posted images of the dead geese on Facebook, the club said steps would be taken to address the deaths. "In general, it is an offence to harass, kill or injure migratory birds under both provincial and federal legislation and can result in a fine, jail time or both for adults," says Lisa Glover, Department of Justice spokesperson, adding that officials were looking into the matter after multiple complaints followed the Facebook post. An updated message from Sandpiper said: "We do not condone this behaviour in any way. We assure you that we are taking this incident very seriously."
Imaginary intern
MOUNT PLEASANT, Iowa — An environmental specialist working for Henry County in Iowa was fired after it was discovered an intern she "hired" did not actually exist. Jodi Sutter was given the boot in February 2018 after a state-wide audit revealed almost US$219,000 in phony payments were made to the imaginary intern. Sutter was not able to produce expense documentation and she eventually fessed up to investigators about the scheme. Undaunted, the 43-year-old later filed suit against the employer for unpaid salary and wrongful dismissal, said the Des Moines Register. There are "substantial gaps in the (audit) report, which call into question its findings," said Sutter through her lawyer.
Unpacified pooch
BOSTON — A Boston veterinarian made quite the discovery recently when the owners of Mortimer — a three-year-old dog with a voracious appetite — took their ailing pet into the Angell Animal Medical Center. After X-rays of the pooch were taken, Erika De Papp removed 19 baby pacifiers from the pooch's stomach via endoscopy, according to People magazine. "It's likely that Mortimer started nabbing these pacifiers in April, perhaps one at a time, and that started a cycle of nausea and vomiting, which are symptoms that can be caused by so many other health issues," says Doug Brum, Mortimer's primary veterinarian. "If not for the urgency with which his family pursued veterinary care, things would have gotten much worse for him." It's not the only case of overzealous canine appetites, according to the Massachusetts Society for the Prevention of Cruelty to Animals (MSPCA), which has "removed all manner of objects from the bellies of pets — from guitar strings and wristwatches, to safety pins, diamond rings, perfume bottles and more."
Winged rat?
LOS ANGELES — A patron at a Buffalo Wild Wings restaurant was stunned recently by something that slammed into her menu "like a Mack truck." A live rat had dropped from the ceiling and ended up on top of Alisha Norman's table at a Los Angeles outlet. A restaurant manager quickly came to the rescue. "He took two plates and then they just picked it up and dumped it in a bag. It was terrible, it was disgusting," Norman told NBC 4 News. The company waived Norman's bill and laid the blame on nearby construction: "The isolated incident at the Westchester-area Buffalo Wild Wings in Los Angeles yesterday was unfortunate. The centre where the restaurant is located is undergoing significant construction and we are confident it was directly related."