Jump to winners | Jump to methodology
Champions of diversity, equity and inclusion
Canadian HR Reporter recognizes the 5-Star DE&I Employers of 2023 for their outstanding efforts to create a more inclusive future. The best employers for diversity, equity and inclusion in the workplace foster a culture where employees at all levels feel they belong, are supported and can thrive.
These top companies are backing their objectives with industry-leading policies and strategies that are positively shaping their workplaces.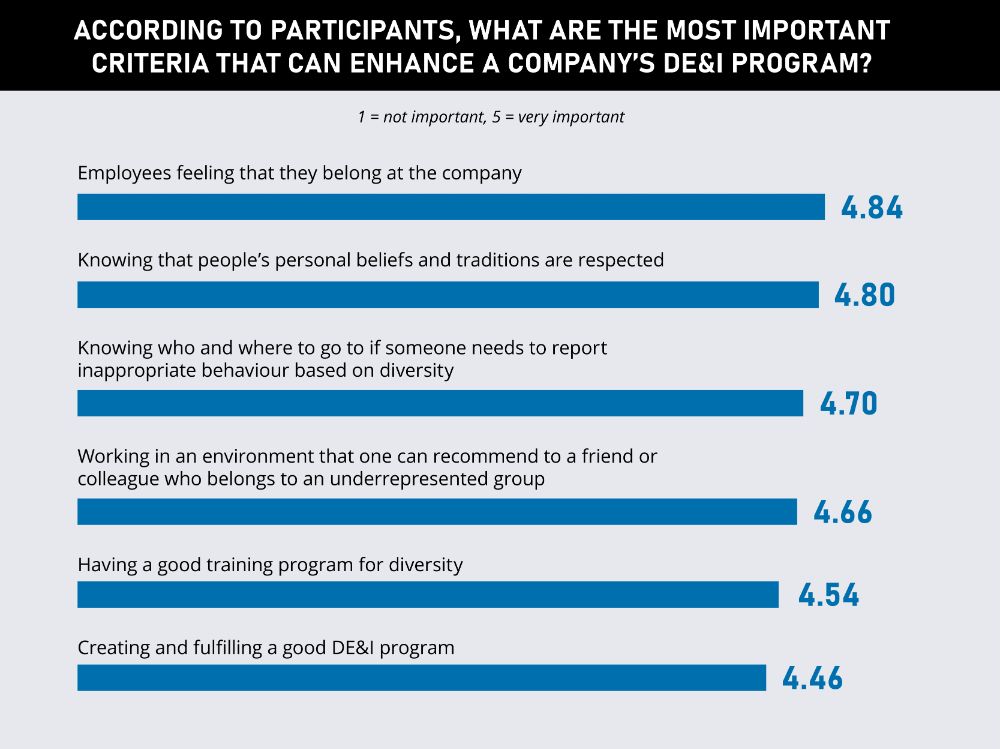 Secrets behind the 5-Star winners' success

Rexall Pharmacy Group
Employee score satisfied with the DE&I strategy: 93 per cent
With the strong backing of senior leadership, Rexall Pharmacy Group's DE&I strategy is multifaceted. It speaks to inclusiveness and equal opportunity for equity-deserving groups throughout the employee experience, including:
Employee respondents awarded top marks across several metrics, with the two highest categories being they would recommend their company to a friend or colleague who belongs to an underrepresented group and that people from all backgrounds have equal opportunities for success.
Survey participants stated:
"I strongly believe there's a tremendous focus on DE&I, and I wouldn't change a thing."

"The steps taken by the company are significant, and they are working toward a better future where everyone can feel equal."

"Keep it up; we feel included here at Rexall."
Hyundai Auto Canada
Employee score satisfied with the DE&I strategy: 95 per cent
Hyundai Auto Canada's policy is a commitment to DE&I shared internally and externally, as the organization seeks to identify and remove barriers to inclusion and equal opportunity, while building a workplace that reflects the diversity of communities in which it operates. Inclusive policies, ongoing training and recruitment practices promote a welcoming, bias-free culture.
Rated highly by employees was a feeling that that they belong and would recommend the company to someone who belongs to an underrepresented group.
According to respondents:
"Keep the momentum going; we are fortunate that our company has added focus to DE&I training, and our ERGs are instrumental in increasing visibility by providing opportunities for speaker series and learning."

"The HR team does a great job of providing opportunities."
Ottawa Community Housing
Employee score satisfied with the DE&I strategy: 89 per cent
Leadership has adopted a balanced approach to various internal and external elements of its multi-faceted DE&I strategy. It's engaging employees to create a workplace culture of inclusion and extending that to the diverse tenant communities it serves and its academic partners.
Employees reflected they know who to approach and where to go if they need to report inappropriate behaviour based on diversity and would recommend a friend or colleague who belongs to an underrepresented group.
Examples of survey feedback included:
"OCH is on the right path, and its commitment is strong; we are doing a good job at embedding DE&I into everything and not rushing things or having them at the surface level."

"They are doing a wonderful job at fostering DE&I in our workplace."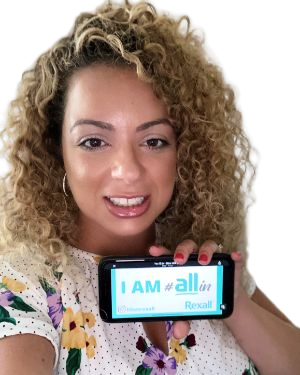 What is the key challenge to your DE&I strategy?
"There's consistent movement and changes within the DE&I space, and I'm focused on understanding what's happening, talking to people, reading the research, and ensuring that information is cascaded"
Tracy Paulo-Brown
Rexall Pharmacy Group
How the best DE&I employers build bridges
All of these best diversity, equity and inclusion workplaces have dedicated working groups to ensure their initiatives maintain momentum. Indeed, experts assert DE&I is everyone's responsibility.
This rationale is highlighted by Mary Papagiannis, Campfire founder and Vena Solutions senior talent manager. "To foster change in an organization, you need a multi-pronged approach and accountability," she explains. "There should be continuous programming, appropriate education, actions for microaggressions, and you should see DE&I considered in all other policies and procedures."
Rexall's talent attraction and diversity director Tracy Paulo-Brown has witnessed the organization's progressive journey over her eight-year tenure.
"To us, it's not a program, process, or project; it is who we are, and it is in our DNA," she explains.
One example of how Rexall ensures a pipeline of candidates from a broad range of backgrounds is through a data-rich applicant survey. In little over a year, approximately 2,000 applicants have volunteered to self-identify:
65 per cent of applicants were female

67 per cent came from different racial and ethnic groups

20 per cent came from the 2SLGBTQI+ community

10 per cent were persons with disabilities
By mining the analytics, the organization can forge targeted alliances.
"Now, we have a partnership with Pride at Work Canada, and from an ethnic and racial perspective, we can establish more partnerships with Indigenous, Black, and South Asian groups," says Paulo-Brown. "As an organization, one of the things that have been resoundingly important is we remain open to what diversity, equity and inclusion look like, and we're resilient to those never-ending changes and thinking about how we can be better."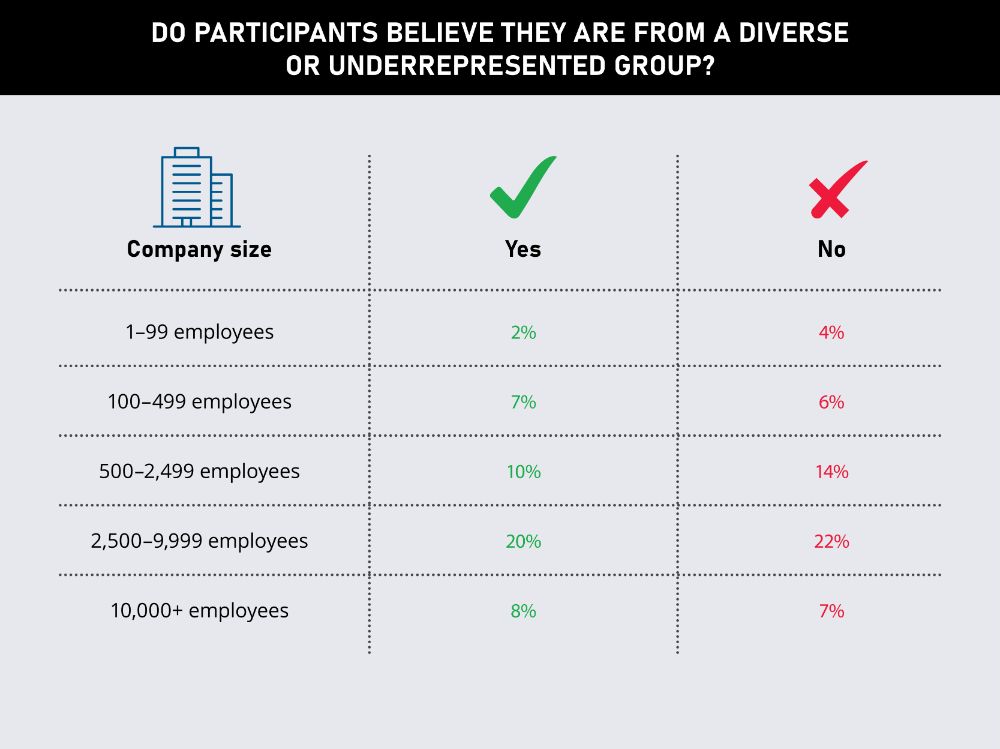 Employee resource groups driving change for top DE&I employers
While not uncommon, employee resource groups (ERGs) are increasingly lauded by the top DE&I employers for their contributions to inclusive workplaces and positive social change.
At Hyundai, one of its three ERGs, Women at Hyundai, decided to support the Period Project. It provides access to free menstrual products for those with limited means.
"That led to some interesting conversations within the company, and, ultimately, we ended up supplying free period products in all our offices across Canada," explains Kirk Merrett, human resources and administration director.
Along with its internal initiatives to ensure employees feel accepted, respected and valued, Merrett notes the organization is also blazing a trail within the industry by offering post-secondary scholarships and bursaries to female, Indigenous and Black students who want to study automotive programs.
"We believe we have a responsibility to help open the auto industry to a more diverse population," he adds. "And we back that up by hiring great people from those communities."
Hyundai is effectively building a pipeline of diverse talent with inclusive policies and practices, including:
accountability in meeting a target of two diverse candidates during the interview stage

partnering with Onyx Initiative, an organization focusing on the professional growth and development of Black Canadians in post-secondary studies or new to the workforce

providing its women leaders mentorship and development programs through the Women's Executive Network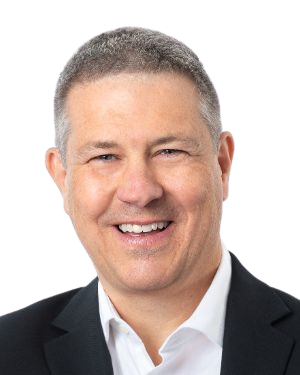 What is the key challenge to your DE&I strategy?
"DE&I fatigue is a challenge and I'm overcoming that by keeping the momentum going by bringing in compelling and motivating speakers to share their life stories"
Kirk Merrett
Hyundai Auto Canada
Best DE&I employers engage stakeholders
Fostering genuine change is a journey, and a commitment to DE&I has its foundation in workplace culture, say the top employers.
Ottawa Community Housing's undertaking involved extensive employee and senior leadership engagement, outreach to its governing bodies, and creating awareness around its goals.
"That phase reinforced our commitment to engage our stakeholders and create a workplace and culture of inclusion and belonging, where everyone could bring their authentic selves to work and feel valued," explains chief people, communications and strategy officer Shaun Simms.
OCH's strategy focuses on creating a psychologically safe environment and includes the following:
a multi-year DE&I plan and framework

a diversity and inclusion Champion's Table

six ERGs and a peer-support program
"There are over 80 employees engaged in the employee resource groups, and the Champion's Table is bringing in speakers and creating a safe space for people to have conversations," she adds.
The organization is attracting a diverse talent pool through strategic partnerships with the YMCA and youth employment groups. It is also working to identify ways to connect with its diverse tenant population, deemed a critical talent pool.
"We've actively put the various elements in place, and I think it can't just be an HR or a people-and-culture kind of program; it has to be something embedded throughout the corporation," notes Simms.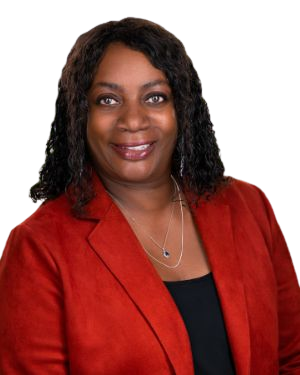 What is the key challenge to your DE&I strategy?

"You have to make a conscious effort to keep DE&I alive; it's a journey, and sometimes there are slow moments and sometimes things speed up"
Shaun Simms
Ottawa Community Housing
1–99 employees
BioTalent Canada
FuelPositive
Improving
Iversoft
The Mutual Fire Insurance Company of British Columbia
100–499 employees
Archiact Interactive
Canuck Place Children's Hospice
Coast Mental Health
Dejero
Ottawa Community Housing Corporation
RSG International
YMCA of the National Capital Region
500–2,499 employees
CAA Club Group of Companies
FCTG Americas
Groupe CH
Schneider Electric
TransAlta Corporation
2,500–9,999 employees
Aviva Canada
Earls Kitchen + Bar
EllisDon
Rexall Pharmacy Group ULC
SAP Canada
Next, employees from nominated companies were asked to fill out an anonymous form evaluating their workplace on a number of metrics. To be considered, each organization had to reach a minimum number of employee responses based on overall size. Organizations that achieved an 80 per cent or greater average satisfaction rating from employees were named 5-Star Diversity, Equity and Inclusion Employers for 2023.