Jump to winners | Jump to methodology
Creating the future of HR
Canadian HR Reporter recognizes the 5-Star Software and Technology Providers of 2023 as invaluable partners powering the country's people leaders, improving their operations and boosting their organization's bottom line.
The 34 industry-leading winners are pioneering cutting-edge software and technology to streamline processes, allowing HR professionals to spend more time on activities that benefit their employees and company goals.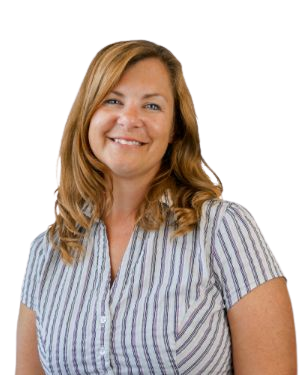 "The cornerstone of our offering is the time savings of having access to complete HR content and an HRIS that securely holds employee information and quickly enables assignments and tracking"
Sharon Bunce
HRdownloads
The best HR software and technology companies are enabling their customers to transform their workplaces in the following ways, according to CHRR's survey respondents:
"Restructuring the HR service delivery model into a cloud-based solution with mobile capabilities that provide employees access anywhere, anytime, on any device."

"Eliminating paper-based payroll processes and ensuring employees are paid accurately and on time."

"Recognizing and engaging employees through behaviour-changing, social applications with measurable results."

"Easily [managing and automating] all aspects of recruitment cost-effectively."

"Covering all aspects of employee wellness from a single platform."

Canada's software and technology companies set the standard for HR excellence
Multi-award-winning HRIS solution provider HRdownloads is making its mark with its fully connected platform that allows business owners and HR professionals to:
The platform also includes the necessary HR and health-and-safety content its customers need to be compliant, including notifications for legislative updates, policies, online training, job descriptions, forms and letters.
It pairs those elements with immediate access to in-house HR advisors and consultants, offering customers a partner to support and guide them.
The company's "everything HR all in one place" philosophy is a competitive advantage that has solidified its place on recent CHRR winners' lists, including as a leader and pioneer of HR content and a trusted HR consultant and support provider nationwide.
"We do all this for traditionally a lower price than our competitors who might only offer a fraction of our services, and we support our clients with incredible customer service," explains chief of staff Sharon Bunce.
Like other HR software and tech companies pushing the sector's boundaries with innovative solutions, HRdownloads surveys its customers annually to ensure their voice is incorporated into improvements and new offerings.
Their HR clients state the key issues are:
maintaining compliance

tracking employee data

saving time

"Your people are your company and often make up the majority of your expenses, so having your HR professional be able to focus on how to attract, engage, and retain your talent — truly, nothing is more important," adds Bunce. "The cornerstone of our offering is the time savings of having access to complete HR content and an HRIS that securely holds employee information and quickly enables assignments and tracking."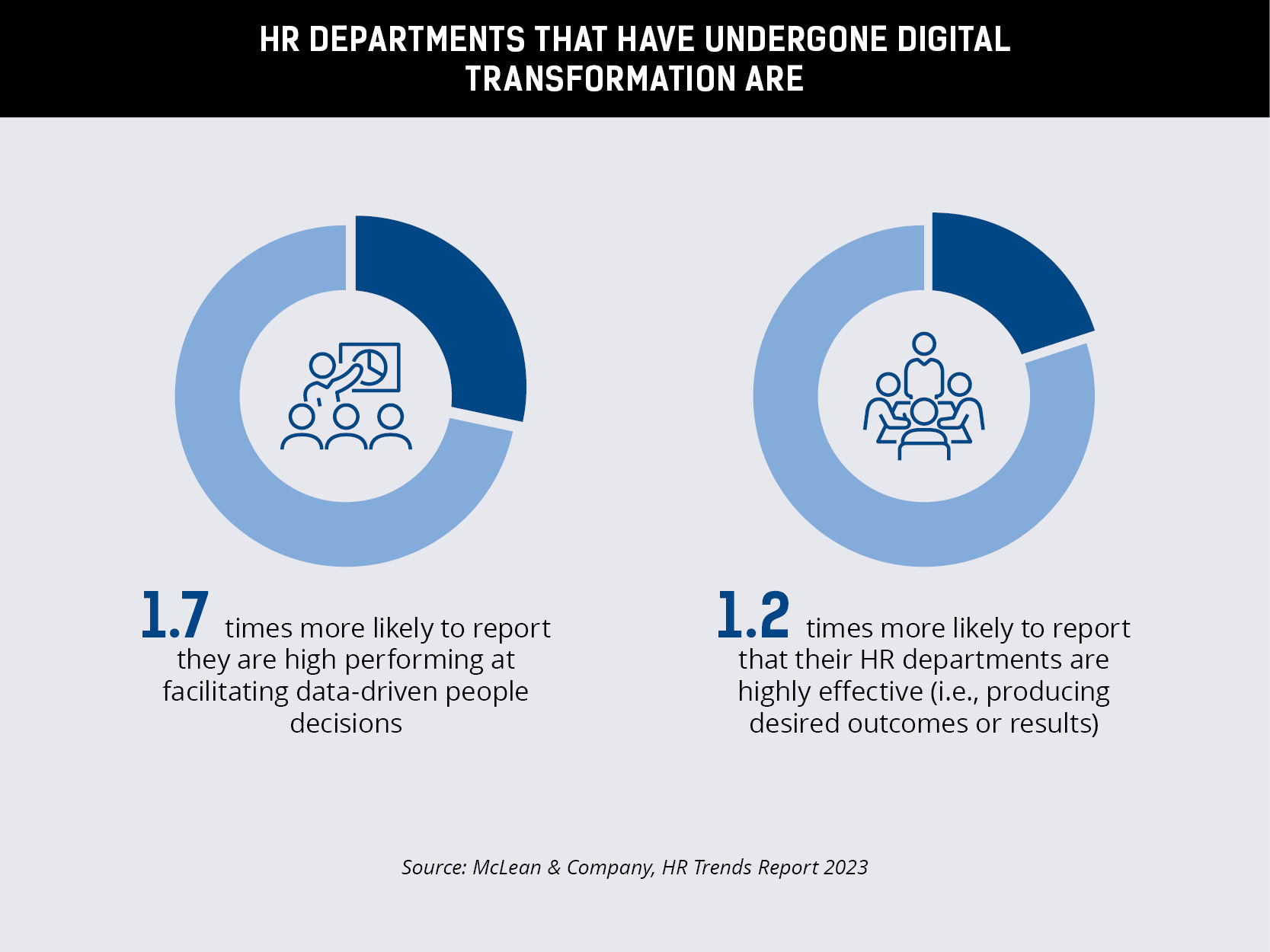 HR professionals' insight into choosing the best software and tech providers
Respondents in CHRR's survey noted the best HR software and technology inextricably link to operational efficiency, and they don't make decisions lightly when considering a purchase.
Number of people involved in the selection process
42% report between five and 10

33% between three and five

25% between one and two
Varying timelines for purchasing
25% less than three months

25% between three and six months

17% between six and 12 months

33% one year or longer
Number of vendors shortlisted
17% reach out to one or two

75% contact between three and five

8% shortlist more than five
HR professionals from various industries nationwide also offered an insider's view on the reasons the 5-Star Software and Technology Providers stand out as the best:
HRIS solutions
"The Predictive Index provides a full suite of products, including talent optimization."

"Workday, UKG and UKG Pro, BambooHR, and Collage.co are easy to use and navigate, scalable, flexible, and cost-effective."
Payroll solutions
"Ceridian Dayforce is robust, ADP makes payroll processing easier, and Workday is easy to use and configure."
Rewards and recognition
"We use Bitrix24's appreciation function that gives little badges or icons and tags the person in the newsfeed, allowing them to collect badges on their profile."

"Guusto is easy to use and inexpensive."

"BI Worldwide DayMaker software is the only employee recognition software designed to engage employees through behaviour-changing, social applications with measurable results."
Recruitment software
"BambooHR, Lever, and Indeed.com are noted for ease of use."

"ADP, Workday, and UKG received top marks for integration."
Corporate wellness
"Lifeworks covers all aspects of employee wellness."

"Consult+ by Canada Life provides employees with virtual on-demand access to professionals such as doctors, nurse practitioners, psychiatrists, counsellors, and financial advisors."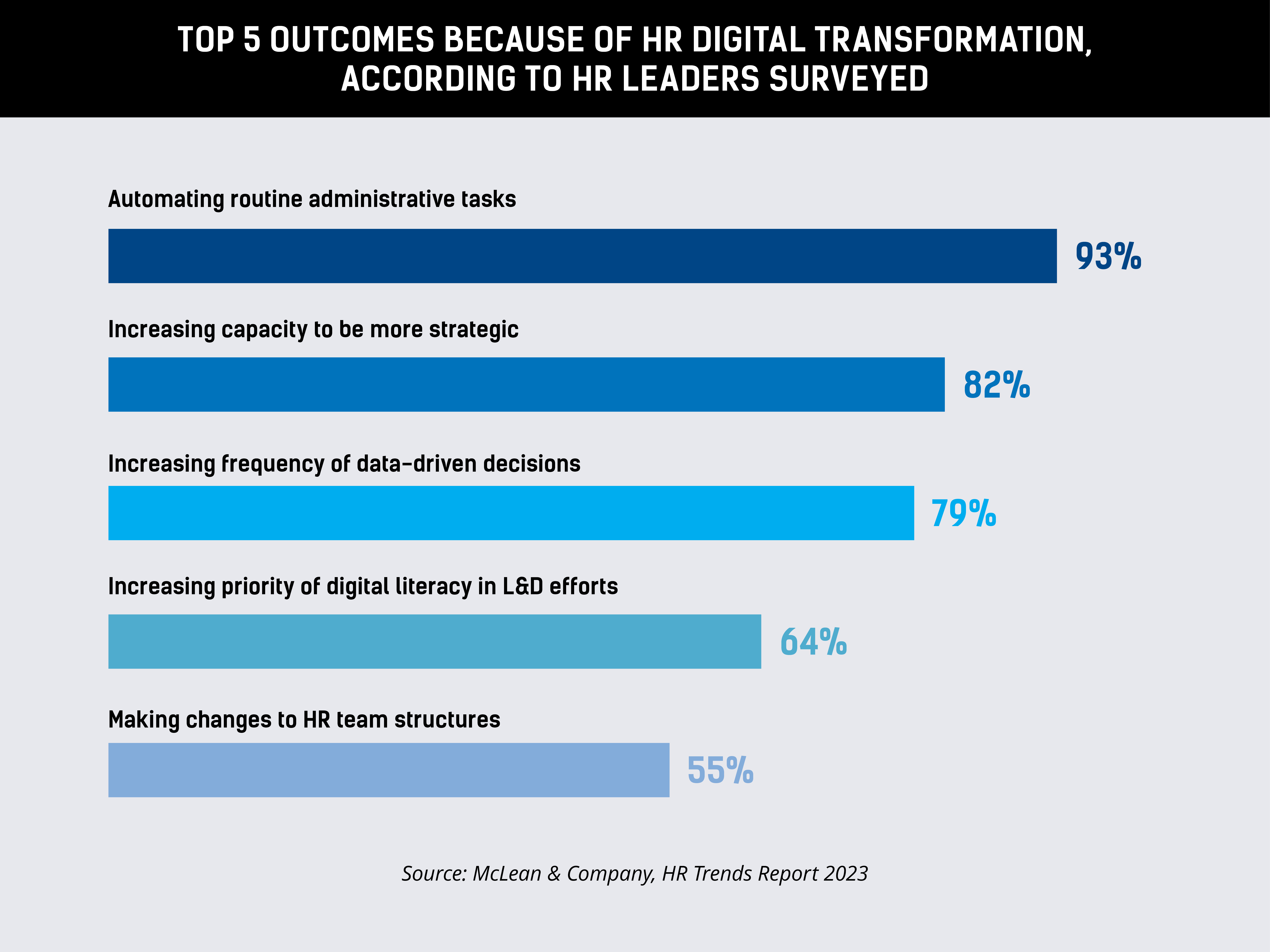 Best HR software and technology providers empower employee engagement
In the competitive rewards and recognition arena, this year's 5-Star Software and Technology Providers are leveraging cutting-edge technology, people analytics, and social science principles to impact employees' work lives positively.
The challenges the best HR software and technology winners are solving are:
"Helping companies transform their employee engagement, including recognition and wellness solutions, rewards with merchandise and custom awards, and successfully tracking real impact through metrics."

"Using one platform saves time and resources for HR leaders, increases employee engagement, and is configurable to where the organization is in its employee engagement journey."

"Making it easier through industry-leading technology to create custom rewards specifically aligned to an organization's culture, value reinforcement, and recognition of certain milestones and achievements, often difficult to do with a large and distributed employee base."

"Addressing the challenge of systematic, meaningful recognition that is culturally relevant for organizations that lack the time and talent to administer the program. This is achieved with customizable, integrated, end-to-end solutions that incorporate relevant content, alerts and reminders, actionable nudges, and ideas and insights, grounded in the science of behavioural economics to determine what motivates employees."
How the best HR software and technology providers can help HR leaders meet goals
One of the findings in a 2023 report on HR trends by McLean & Company is that successful HR digitization can be a differentiator between transactional HR and an HR strategic business partnership.
"HR departments that report they have gone through digital transformation are 1.2 times more likely to report they are a partner in planning and executing strategy for their organizations," the report reveals.
Further, researchers found that 65% of respondents are still working on digital transformation and are at varying stages of the digital transformation journey. According to the report, the top three barriers to an organization's HR digital transformation are:
legacy processes and systems

insufficient budget

lack of a digital strategy
CHRR's winning software and technology providers are poised to help HR leaders advance their strategic value and boost their effectiveness, data-driven decisions, innovation, and employee experience.
HRdownloads' Bunce notes, "HR professionals are extremely busy, so they love knowing that we can free up the administrative time and work associated with record management, required training, and policy development, letting them focus directly on their people and strategic programs."
Corporate Wellness Platforms
ADP
BI WORLDWIDE Canada (DayMaker)
Canada Life (Consult+)
League
Sage
HRIS Solutions
ADP
Avanti
BambooHR
Bitrix24
Collage
HR4
HRdownloads
MakeShift
Payworks
Sage
The Predictive Index
UKG
Workday
Payroll Solutions
ADP
Ceridian
Intuit (QuickBooks)
Payworks
Sage
UKG
Wagepoint
Workday
Recruitment Software
ADP
BambooHR
Bitrix24
HigherMe
Hire
HR4
Indeed
Lever
Prevue
Sage
Smart Recruiter
Taleo (Oracle)
The Predictive Index
UKG
Wirkn
Workable
Workday
Rewards and Recognition
ADP
Bitrix24
BI WORLDWIDE Canada (DayMaker)
Bonusly
Guusto
HR4
OC Tanner
Sage
SAP Success Factors
Terryberry
Wirkn
WorkTango
Respondents rated their overall satisfaction with the HR technology providers they had dealt with across five categories: corporate wellness platforms, HRIS solutions, payroll solutions, recruitment software solutions, and rewards and recognition.
From there, technology providers were invited to nominate their products, describe their benefits and explain why they believed their solutions were worthy of a CHRR 5-Star award. At the end of the 15-week research period, 34 companies were named 5-Star award winners.