Jump to winners | Jump to methodology | View PDF
TOP EMPLOYERS FOCUS ON EMPLOYEE SUCCESS
The range of employee offerings provided by employers across Canada is more than impressive. Gone are the days of basic programs focused on water bottle recognition or posters touting a great culture. Human resources has truly stepped up in rolling out an impressive selection of customizable, nuanced and hard-hitting programs that truly make for the Best Places to Work.

Here we speak with three such employers to hear about some of the engaging benefits that made them top workplaces.
Zurich Canada focuses on engagement, mentoring
When Ray Chaaya first joined Zurich Canada in the spring of 2020 as lead for employee experience and culture, employee engagement was more about bake sales and small events. But with the pandemic, it "became a business imperative to ensure that we still had that sense of culture in this overnight remote environment that happened… to ensure that people still felt like they were part of our community."

One of the more popular virtual employee engagement activities proved to be "coffee roulette" to create more informal chatter among colleagues who don't necessarily need to talk together for a business reason.

"It's funny, it was one of those programs that didn't involve a lot of work to put together and roll out, and yet has proven to be one of the most successful programs that people seem to really get excited about" he says.

Also popular were virtual volunteering experiences as part of community investment at Zurich Canada. The company partnered with the United Way to help senior citizens isolated by the pandemic.

"A lot of our employees were doing things like helping them do online shopping for their groceries, as well as having chats with them every week just so that they were not alone and just to check in on them and see how they were doing," says Chaaya.

Another big focus at the insurance company is mentoring, and there are four programs available to employees in Canada: [email protected]; Accelerate to support new managers; the Accelerated Development Program (ADP), where participants are matched with senior managers in a speed mentoring event; and the Leadership EngAgement Program (LEAP), where participants are matched with executive leaders in a speed mentoring event.

"One of the main things is thinking forward about the future of work and ensuring that we have succession planning in our strategy, which involves taking our younger generations and developing them so that they are in a position to take over those more senior roles when the time comes and setting them up for success," he says.

Another program is the Zurich Insurance pathway program to help Black youth gain experience in the insurance industry through a partnership with the United Way and the CEE Centre for Young Black Professionals in Toronto. "Part of the internship involves a mentor-ship with some of our senior leaders to really help [youth] make that connection so that they are then set up for success in terms of applying to different insurance jobs or even just having those mentoring relationship that they can lean on later on in their career to help them develop their career further," says Chaaya.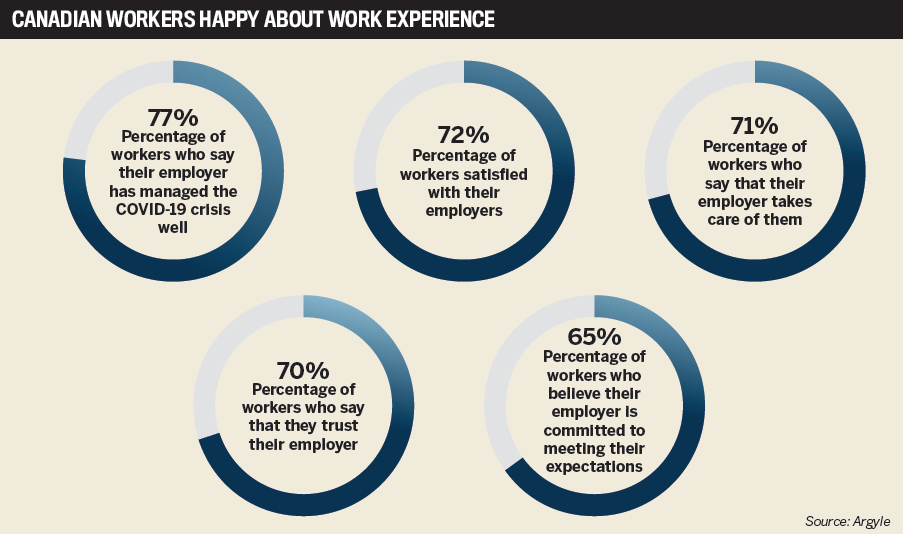 City of Vernon boosts recognition program
The City of Vernon in British Columbia believes in success through people, and to that end, it recently carried out a major revamp of its employee recognition program.

"We needed to bring our recognition program into contemporary alignment with how our employees feel that they want to be recognized," says Raeleen Manjak, director of human resources.

"It's about creating that emotional connection, that achievement and 'We're in this together,' because, really, it's up to each of us to recognize and support the accomplishments of one another."

In addition to length of service and the voluntary termination (retirement) programs, three additional programs are now open to all employees.
"We now have a corporate program, which is a formal program that includes categories that align performance and recognition with council's priorities and the city's corporate goals and our core values," she says. "And then we have an open program that recognizes a larger number of employees… That recognition is less structured, and really recognizes employees' accomplishments within the same categories as the corporate program, but it's much more fluid."

Lastly, there are everyday programs, which are "random acts of awesome," says Manjak.

"They're frequent and they're ongoing. And we've created toolkits that are present at each reception station throughout all of our facilities. And that's really designed to encourage behaviours that support the organization's values. So all employees are encouraged to participate, to give and to receive recognition; it can be as simple as a shout-out or we have certificates… [or] corporate branded cards."

Further to its tagline of "Activate Wellness," the municipality also created "Ten Hours of Giving" through the pandemic to support staff. Hosted on an internal You Tube channel, they focused on areas such as physical health, fatigue, financial health, diet and nutrition, meditation, mindfulness, conflict coaching, and consciousness.

"We curated a series of digital learning moments that we really leveraged from our relationships with all of our partnering subject matter experts, right across the country," she says.

Another impressive offering is the mentorship program. The City of Vernon conducted a pilot program in 2020 that started with three mentors and five mentees, and was a great success, so a more formal program was rolled out. This time, there were 13 mentors and 14 mentees.

"The mentorship program has just taken off… we were overwhelmed with the applications. But we were so excited about the potential opportunity for folks to be involved," says Manjak.

There were also four applicants whose goals were not aligned with mentoring, but were aligned with coaching, so the city developed a coaching stream for those employees, she says.

"We didn't want anybody to go away without some type of a personal and professional development opportunity… so we decided to do some personal coaching with those folks."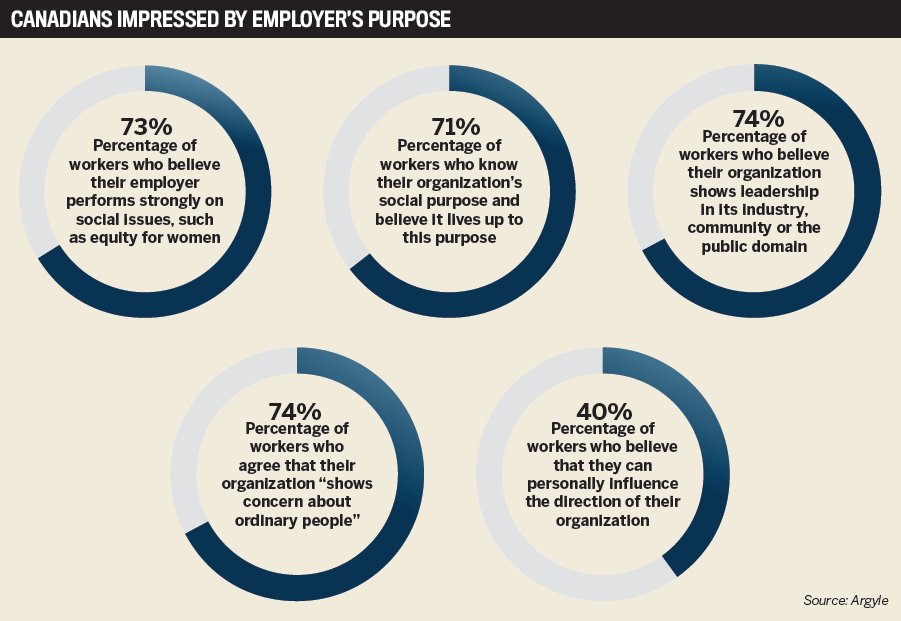 McLeod Law celebrates 40 years of success
Looking to celebrate 40 years of business, law firm McLeod Law saw its plans detoured by the COVID-19 pandemic, so the 145-employee company instead asked 40 employees to share their stories on social media.

"Half of them were from support staff and half of them approximately were from lawyers. And they just talked about McLeod Law, and their experiences in the time that they've been here… their thoughts and opinions," says Karryn Mysyk, manager of human resources and facilities in Calgary.

McLeod started has a small firm that's grown steadily and the challenge is keeping that small firm feel while introducing the larger infrastructure that a larger firm needs, she says.

"That's been my mandate… to keep trying to have the infrastructure we need with our policies and consistency and things and yet keep our small firm friendliness and culture and open-door policies."

As part of that, the firm offers employees several benefits, such as performance bonuses.

"I'm always looking to our performance evaluation system to improve, to see how we can keep that updated and fresh," says Mysyk. "They're not a yes or no, they're more 'If you've done something outstanding…' they're more just this sort of a statement, a 'Thanks very much, good job, we appreciate what you're doing.'"

Mentorships are another important offering at the firm, with each associate assigned a partner who is not in their practice group, such as commercial litigation or personal injury, she says.

"The partner mentor is more of a general career coach because they're not practising the same area of law, they're more [about] general life practice skills, as opposed to 'This is how you work on a personal injury file.'"

Training is another big focus at McLeod, as it's in the firm's best interest to ensure employees are always up to date with changes to law and keeping fresh with ideas and practice management, says Mysyk.

"For instance, almost two years ago now, we implemented a document management system... So there has been a lot of training, of course, going on around that," she says, adding a dedicated trainer has also been hired to handle more in-house training.

Of course, with the pandemic, many employers have embraced a more flexible work system, and McLeod is among them.

"We [did not have] a lot of people who have been able to work out of the office before COVID, we were way too paper-based, being a law firm. But… we're working very hard at digitizing more and more practices… [and] we tried to get almost everyone out of the office," she says. "Like most businesses, we have learned that we can do this to some extent on an ongoing basis."
AdGear Technologies
Blue Pearl Mortgage Group
BlueCat
CAAT Pension Plan
Citadel Mortgages
Coast Mental Health
Conwest Developments
Dejero
Dynacare
Economical Insurance
Gordon Food Service
Green Shield Canada
H2R Business Solutions
HirePower
J.T. Insurance Services (Canada)
Jobber
League
Leibel Insurance Group
MAD Elevator
McLeod Law
Mission Group Enterprises
Mobials
PACE Consulting Benefits & Pensions
Playtika
Sharethrough
The Corporation of the City of Vernon
The Mutual Fire Insurance Company of British Columbia
Thinkific
Toronto Lands Corporation
Verico Xeva Mortgage
WorkTango
J.T. Insurance Services (Canada)
Zurich Canada
The entry process comprised two steps: an employer submission followed by an employee survey. For the submission, organizations had to complete an in-depth submission with questions looking at key factors such as: employee engagement, turnover rates, average tenure of staff, compensation and benefits, health and wellness programs, diversity initiatives, professional development, corporate culture, flexible work options, reward and recognition and green programs.
Organizations had to meet a minimum number of responses to be eligible for the Best Places to Work recognition, based on company size:
1-99 = 10 minimum; 100-499 = 10 per cent of the number of employees; 500+ = 10 per cent of the number of employees or 50+.