Jump to winners | Jump to methodology
Innovation takes all forms
Given today's challenging environment — including the ongoing pandemic, rising inflation, labour shortages and geopolitical conflicts — organizations that are spry and agile are destined to succeed.
That's evident in looking at the impressive list of employers that make up the Innovative HR Teams for 2022. Canadian HR Reporter spoke with three of these innovative organizations — Glentel, Shinydocs and the University of Waterloo — to hear about their efforts to stay ahead of the curve.
"I really wanted to take it further. I wanted to use all this data to predict what we can anticipate"
Elena Bobyreva, Glentel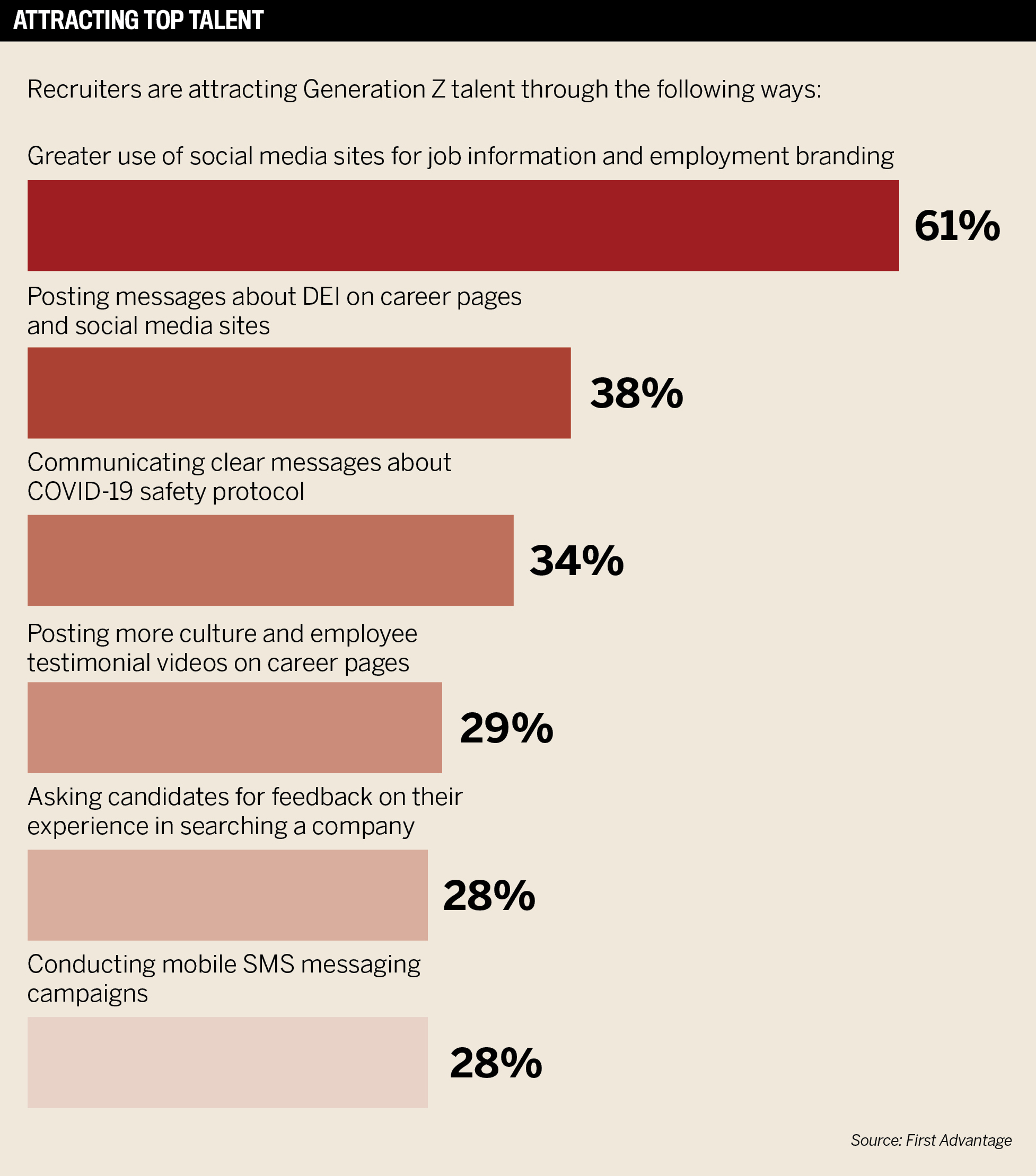 Data science students help out Glentel
Operating in a fast-paced, competitive retail environment, Glentel knows the importance of staying on top of trends and best practices to attract and retain top talent.
As a result, over the past 12 months, the retailer of mobile phone services has rethought its practices in key employee areas such as attraction, retention and people analytics.
For one, the company has partnered with university data science students to create predictive models that help forecast the performance and retention of staff, says Elena Bobyreva, HR director at Glentel in Vancouver.
The company sits on a lot of surface-level data, such as turnover rate, absenteeism, hours worked, she says, "so just the regular HR metrics, and we really wanted to take it further. I wanted to use all this data to predict what we can anticipate."
The students go through Glentel's HR data to build models; for example, one is based on the content of résumés, to predict employee sales performance, she says.
"They came up with a list of key features that help us to define personas which we should pursue, and also credentials to be on the lookout for in résumés. So this was one of the projects that was quite successful."
The students have also focused on predicting employee retention by looking at factors such as how many hours employees work with their manager, and the likelihood of them leaving the company in the next three to six months, says Bobyreva.
"It gives us some understanding of the levers of turnover and what we should be looking at when we want to improve retention of all employees."
The 1,700-employee company has also put in place virtual hiring fairs and listening programs to collect feedback from candidates and new hires. To raise awareness of the Glentel brand, the recruitment team has been using social media tactics such as polls, messages, and videos related to social responsibility and the company's culture and employee value proposition.
"We realized that we needed to create more brand awareness and attract qualified candidates through our social media. And this is why we started closely monitoring, first of all, our audience engagement with our posts," she says.
"We have always been managing our reviews on Indeed and Glassdoor, but here, we ramped up our efforts again."
In the interest of employee retention, the company also launched a "Voice of Employee" program to understand employee sentiments. The findings are presented in a visual dashboard that delivers actionable insights by employee level, geography, areas of interest and other relevant categories.
"My advice to HR leaders today is just try different things… see if it resonates and be OK to adjust accordingly"
Heidi Hauver, Shinydocs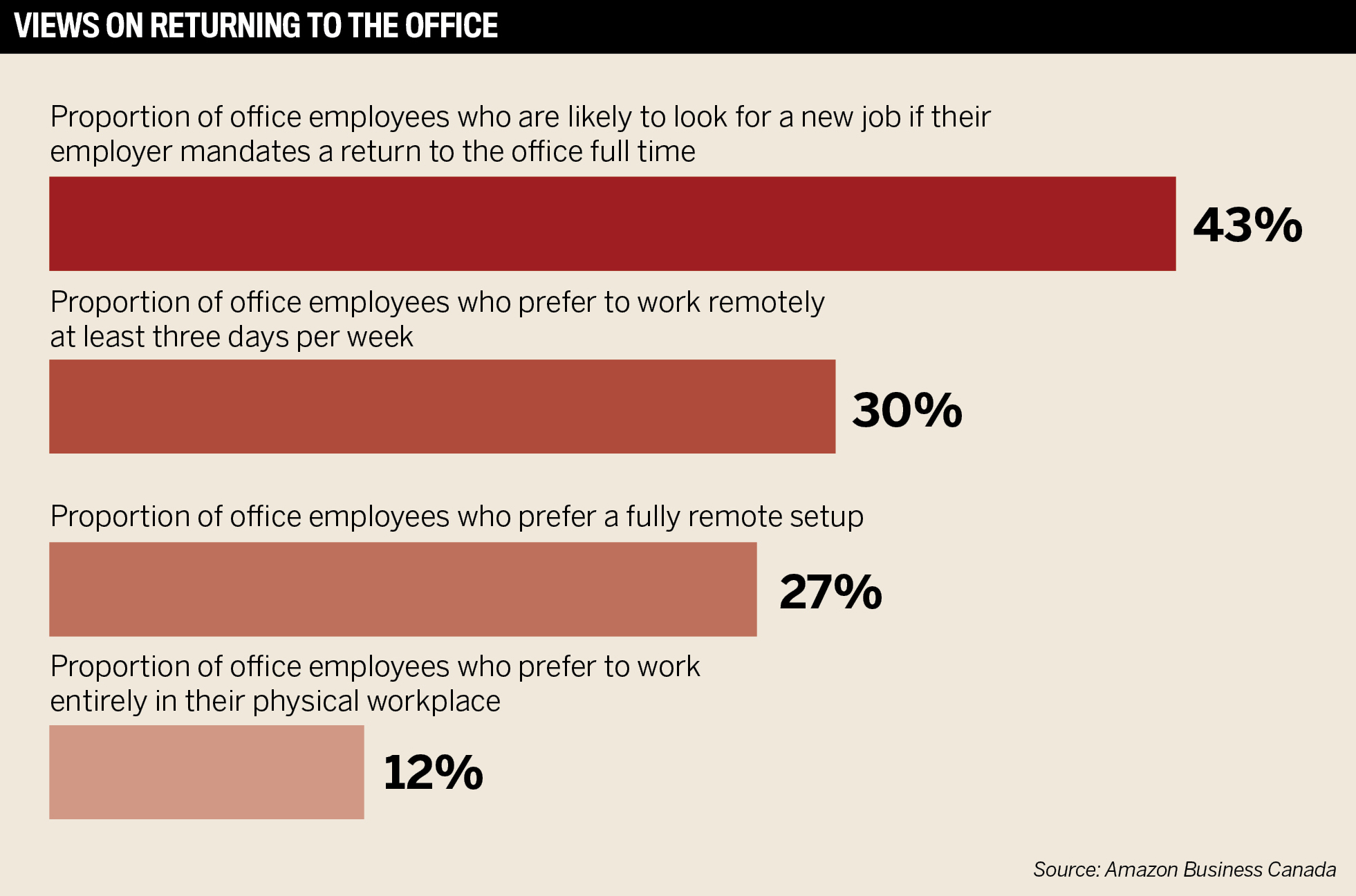 Shinydocs embraces fully remote approach
Back in May 2021, Shinydocs made the decision to become a full work-from-home environment. That means even though the company is headquartered in Waterloo, Ontario, its employees can work remotely from their homes.
That decision was made "before we even knew what the future of the pandemic was going to look like. And, 100 per cent, it was based on feedback from the team," says Heidi Hauver, vice president of people experience at the data-centric software company, who is based in Ottawa.
But to make the move a success, the company knew it had to be very intentional, she says.
"It's not as simple as just saying, 'OK, we're going to relinquish coming together in the office and we're going to all work remotely from our homes,' and that's it — you've got to be really intentional, very strategic, very innovative."
That innovation includes continuous improvement, and realizing that what works for the first three to six months isn't necessarily going to work for the next six to 12, says Hauver.
To keep the company's 75 employees connected, the company organized social events on Slack channels, such as weekly virtual coffees with the CEO.
"Our team can come together with their colleagues that they don't necessarily work with on a regular basis," she says.
Shinydocs also encourages people to put their hours in the HRIS so people know their schedule, and be transparent if they're unavailable for a doctor's appointment, for example.
In the interest of work-life balance, the company also introduced "Shinydays" where all staff take a Monday or Friday off. It makes for a long weekend, says Hauver, "but, more importantly, they could disconnect because everybody else was offline too. And it's been incredibly well received. And it's definitely one of those perks in our total rewards program that we're going to keep."
Part of taking an innovative approach is testing the waters, according to Hauver, who believes in the importance of piloting everything. As an example, Shinydocs offers a "worry-free" allowance to help employees faced with unexpected expenses such as a vet bill.
"I'm willing to try anything once. And I always look at getting feedback from the team. I always enable them to be part of the solution, and then we try things out. And we make improvements to programs as they evolve," she says.
"A lot of times, we overthink things, we overplan, and then we're disappointed when something doesn't work or doesn't meet the needs or expectations of the team. And I guess my advice to HR leaders today is just try different things… see if it resonates and be OK to adjust accordingly, and be really agile in the development of your programs."
"It was important for us not to just pick up where we left off — we wanted to ensure that we capitalized on some of the gains we made during the pandemic"
Michelle Hollis, University of Waterloo
UWaterloo focuses on the future of work
The University of Waterloo has taken a unique approach to the future of work by conducting workforce planning with every department and unit at the Ontario institution. A Workforce Planning Team was developed in April 2021 with the mandate to explore workplace scenarios after the COVID-19 pandemic.
"As with many organizations, we had to pivot quickly during the pandemic to remote work. When looking at the future of work, it was important for us not to just pick up where we left off — we wanted to ensure that we capitalized on some of the gains we made during the pandemic: less paper-based processes, automation, continuous improvement, remote working and so on," says Michelle Hollis, director of HR client services at the university.
"We needed to understand what had changed in the work and understand what had changed with the workforce so we could adapt."
The team uses systems thinking, design thinking and scenario planning to examine the internal and external drivers of change that will impact the workforce in the short and long terms. Each unit participates in a five-part workforce planning exercise, with each session being 90 minutes.
"Organizational-wide change does not happen when working in silos," says Hollis. "It was important for teams to consider how changes really impacted other stakeholders and have meaningful dialogue to ensure that they considered the impact of changes on others. Design thinking allowed us the opportunity to think more broadly, opening our minds up to new ideas using foresight instead of using the past to predict and plan for our future."
Preliminary findings have identified several themes that can be addressed at the macro level, while also developing workforce plans for specific units at the university in areas such as talent attraction and retention, technology, and skills for the future.
Teams have embraced the process, says Lisa Yuhasz, manager of workforce planning at the University of Waterloo.
"There have been many opportunities for sharing information, breaking down silos, improving communication and for teams to speak and listen to each other's concerns and ideas."
While initially they felt uncomfortable identifying their internal and external drivers of change, "once we dive into ideas, options, and solutions, their buy-in has been overwhelmingly supportive," she says.
Workforce planning has given the school the opportunity to plan beyond the pandemic and see what is possible, says Yuhasz.
"We have given ourselves the permission to pause, be innovative and be thoughtful in our approach, to support our institution and consider many ways to respond to changes in our workforce, beyond working from home."
Adobe
Best Buy Canada
Centurion Asset Management
Corporation of the City of Vernon
County of Huron
DealerPILOT HR
FYidoctors
Glentel
Guusto
Invest Ottawa
KPMG Canada
Merck
Noibu
Nuclear Promise X
Ottawa Community Housing Corporation
PSP Investments
Public Service Commission
Rio Tinto
SAP Canada
Shinydocs
Shopify
Staples Canada
Sun Life
ThoughtExchange
Town of Innisfil
University of Waterloo
The report offers HR teams a unique benchmarking opportunity to see how their initiatives compare to those of the profession at large.  
Readers were invited to submit entries showcasing HR teams that have agile, bold, and forward-thinking people strategies. Nominations focused on areas including talent management, diversity and inclusion, health and wellness, and HR technology. Initiatives introduced and results achieved in 2021 were highlighted.