Jump to winners | Jump to methodology
The HR community's top-notch selection
A collective national voice shines through as Canadian HR Reporter reveals the highly anticipated Readers' Choice awards.
The 2023 award winners are recognized as top performers in their respective areas of expertise, from professional development, payroll solutions and talent acquisition, to disability management and employment and labour law.
The Readers' Choice award winners have earned the trust of HR professionals by helping them to:
manage data throughout the employee life cycle

attract, retain, and develop top talent

address employees' mental health and overall well-being

engage, reward, and recognize employees' contributions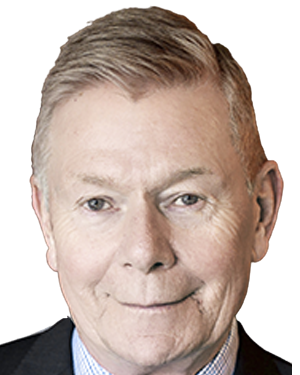 "We've helped companies transition from being overwhelmed by what's taking place to providing them with the tools to succeed"
Mike Gibson
Crestcom International
Chartered Professionals in Human Resources Canada (CPHR) CEO Anthony Ariganello remarks, "The expectation of HR management today is much more strategic than ever."
Ariganello also stresses the importance of embracing technology. "HR departments have so many competing priorities they lead every day, so vendors and suppliers who are focused on providing digital solutions that improve efficiency and enhance the experience of all stakeholders will be most sought after."
Queen's University Industrial Relations Centre (IRC) and Crestcom International are two winners who embody this perspective. Both have adapted their leadership training programs to recent challenges presented by technology and generational transition. They have responded to these challenges by:
launching virtual classrooms

regularly updating their training modules

tailoring their products to align with the distinct requirements of customers in a rapidly evolving work landscape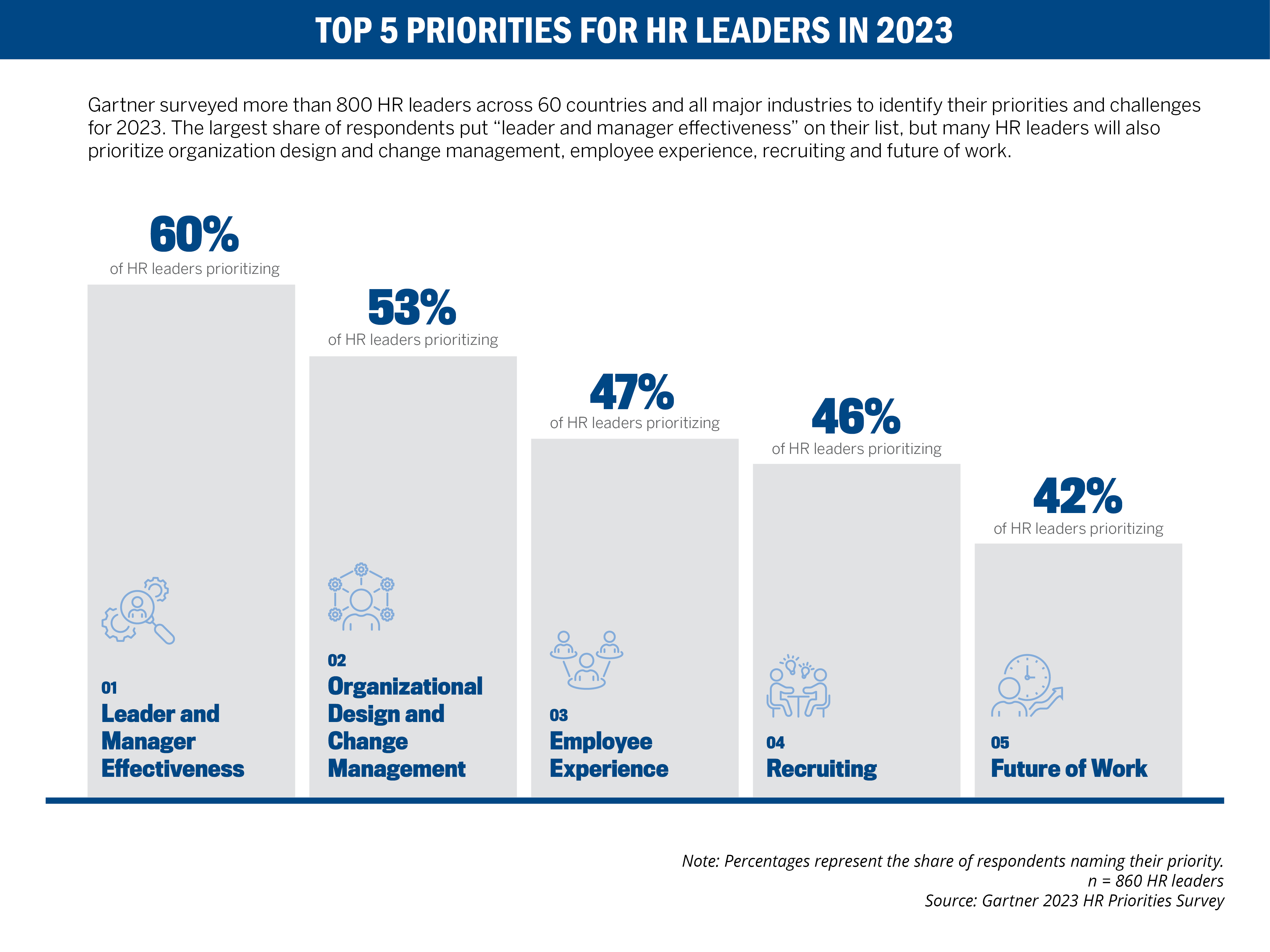 Consistent HR Readers' Choice award winner sets clients up for success
In leadership development and training, Crestcom International stood apart, receiving the most votes, which confirmed the company's effectiveness in helping business leaders motivate and empowering organizations to reach their full potential.
Crestcom garnered such strong support because of its unique, hands-on approach to development and training. The firm has earned this honour for four of the past five years.
Their eponymous proprietary program spans one year and instills lasting behaviour changes among participants in the provinces where Crestcom operates, including Ontario, Manitoba, Quebec, and Atlantic Canada.
"It's fascinating work because we get to see people learn and express how those learnings affected them personally and professionally," explains Mike Gibson who, together with Vickey Gibson, serves as managing partner of the Canadian operations. "Nearly three-quarters of our customers remain with us year after year, so it almost becomes like a family."
With over 20 years of experience, Gibson notes an increasing focus on the importance of leadership development for employees at all levels.
Crestcom excels by creating results through its information-laden learning portal, where participants share details about their workplace challenges and the steps to overcome them. Program facilitators continue to support the trainee and their organization as actionable insights and plans are set in motion.
"We've helped companies transition from being overwhelmed by what's taking place to providing them with the tools to succeed on things like succession planning, so they know their high performers are being looked after," Gibson notes.
The results Gibson and his team have achieved are evidenced by:
"What our customers respect is the character of an organization they are doing business with," says Gibson. "We commit ourselves to the values around diversity and inclusion, ethics and integrity, and our shift toward a digital-first approach to training helped us achieve our goal of becoming a green training provider."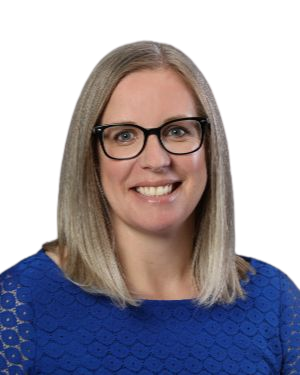 "There is huge burnout, so many HR professionals have left, and with the new generation coming in, we give them the skills to support staff, ensuring successful relationships and communication between staff and management"
Alison Darling
Queen's University Industrial Relations Centre
Readers' Choice for HR executive development helps organizations succeed
Queen's University Industrial Relations Centre (IRC), honoured in the Labour Relations Training category, is known for equipping HR departments and organizational development professionals with the tools to become better leaders.
More than 15,500 participants have enrolled in IRC's programs, attracted by its culture of evidence-based, experiential learning that enables participants to test new ideas and theories in a safe and collaborative environment.
Eleven of IRC's 20 open enrolment programs have been substantially overhauled to embed EDI content, so managers and leaders know how to create an inclusive work environment, especially keeping remote employees engaged and ensuring equitable opportunities.
"There is huge burnout, so many HR professionals have left, and with the new generation coming in, we give them the skills to support staff, ensuring successful relationships and communication between staff and management," explains Alison Darling, director of professional programs.
Queen's University IRC is dedicated to assisting organizations in excelling in a dynamic environment by providing:
hands-on learning featuring simulations, case studies, team exercises, and mentoring

custom training aligned with participants' goals and specific challenges

facilitators who conduct HR trend research and develop unique toolkits

A new HR program, Leading Human Resources, has also been launched that specifically targets what it means to lead the HR function in today's work environment.
"It's really those EDI skills, those human-centred leadership skills that are setting people apart now," adds Darling.
She remarks that organizations typically cut training budgets when fears of a recession loom, but they are not seeing any reduction in demand with the hybrid workforce and the return to offices. They are seeing an uptick in training from the teachers' unions, health care, oil and gas, and transport sectors.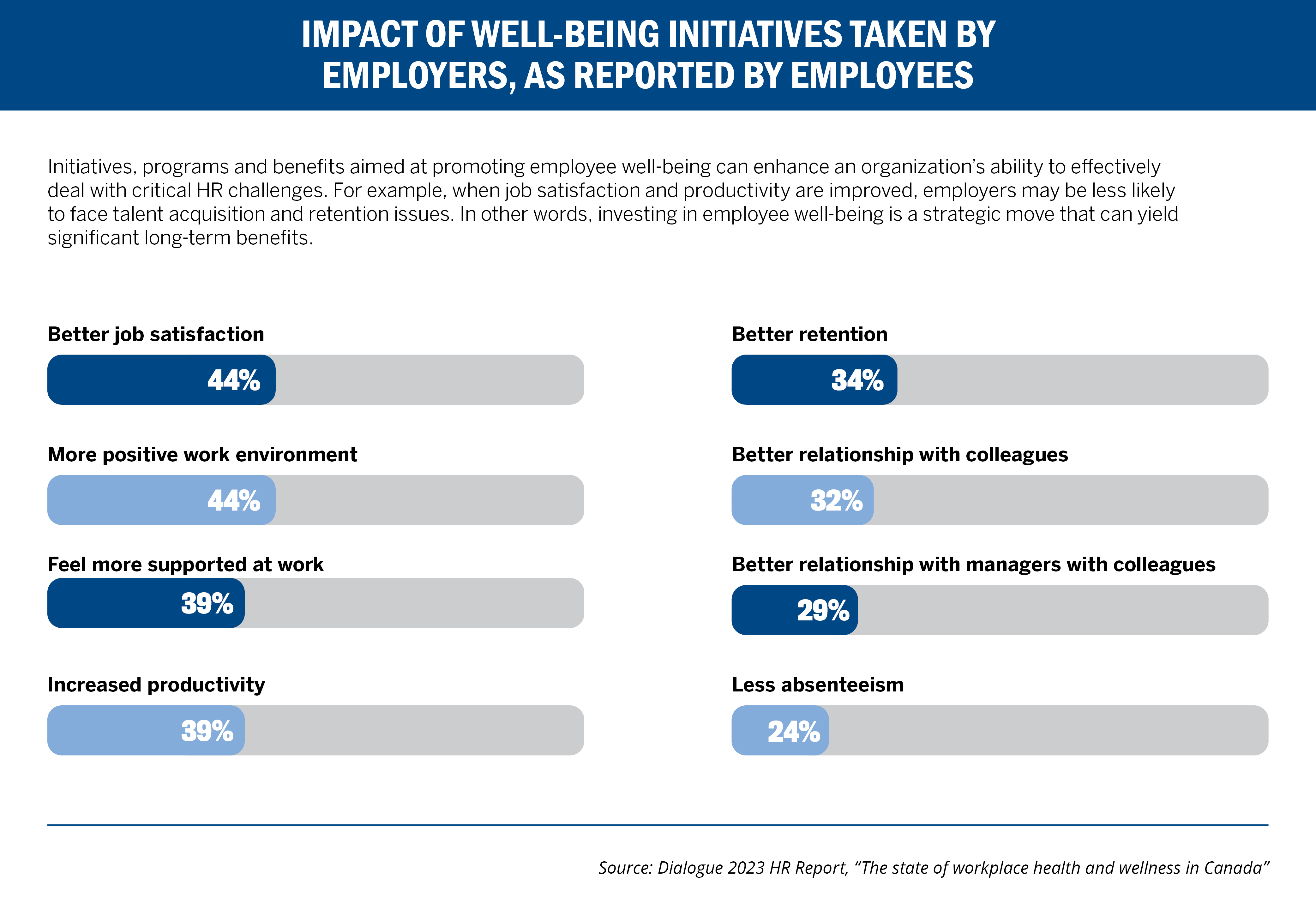 Insiders share expert opinions on the state of the HR industry
When considering the critical areas that HR vendors and suppliers should be mindful of, CPHR's Ariganello suggests the following:
helping HR departments digitize and become or remain strategic

providing digital solutions that improve efficiency and enhance the experience of all stakeholders

enabling employers to work with vendors who have similar values when it comes to diversity, equity and inclusion (DEI), and sustainability

"HR is primed to lead transformational change within organizations regarding DEI," notes Ariganello. "HR also needs to ensure that all of their policies are inclusive and support diversity and equity, such as flexible work arrangements and parental leave policies that support work-life balance and encourage women to return to work after having children or have a flexible work arrangement to accommodate childcare and elderly care."
This is echoed by James Sloane, Habanero Consulting's director of employee experience. "Top employers should have good reasons for mandating where people work from and if it's not clear that people need to be in an office together, then they should not make it mandatory. There's too much evidence that flexible work is more equitable and at least as productive, if not more productive."
Sloane highlights the following areas as key for HR vendors and suppliers:
equity and inclusion

better ways to support mental health through workplace benefits

better ways to create human experiences that lead to healthy teams and relationships as companies shift to more remote-first modes of working
HR Readers' Choice award winners are key partners in transforming the industry
Across over a dozen main categories, other awardees are recognized as the go-to leaders in their fields. They are distinguishing themselves by providing HR professionals with recommendation-worthy products and services, including:
Relocation: Atlas Van Lines is the foremost preferred corporate relocation partner with the highest number of votes.

HR management: Clear HR Consulting, a seven-time Readers' Choice winner, claimed the most votes in its category.

Payroll management: Multi-award winner ADP continues as a top performer by providing a seamless payroll experience.

Executive recruitment: Robert Half Canada leads as the recruiter of choice among HR professionals, nearly 20% of whom voted the agency No. 1.

Disability management: Canada Life received the lion's share of votes for helping organizations navigate the top challenges.

Immigration law boutique: EY Law LLP continues to claim the top spot for the most votes from a lengthy list of competitors.
FAVOURITE TOP EMPLOYERS

Forbes
Glassdoor
Great Place to Work
CONSULTANTS


BENEFITS AND PENSION CONSULTANTS

Aon Canada
Mercer
Telus Health (formerly Lifeworks)

COMPENSATION CONSULTANTS

Aon Canada
Elevated HR Solutions
PayScale

DISABILITY MANAGEMENT CONSULTANTS

Banyan Work Health Solutions
Sun Life

DIVERSITY/EMPLOYMENT EQUITY CONSULTANTS

Canadian Centre for Diversity and Inclusion
Culture Check
Disability Awareness Consultants

HR MANAGEMENT CONSULTANTS

Building Blocks HR
Clear HR Consulting
Culture Check

TALENT MANAGEMENT CONSULTANTS

Drake International
LHH
Salopek & Associates
EDUCATION


HR CERTIFICATE PROGRAMS

Athabasca University
British Columbia Institute of Technology
Carleton University

HR DEGREE PROGRAMS

Brock University
University of British Columbia - Sauder School of Business
University of Guelph - College of Business and Economics Executive Programs

HR DIPLOMA PROGRAMS

Durham College - Continuing Education
George Brown College
Seneca College

HR MASTER'S PROGRAMS

Queen's University
University of Toronto
York University

HR-RELATED PhD PROGRAMS

University of British Columbia
University of Toronto
York University
EMPLOYEE BENEFITS AND PERKS


COMPENSATION SURVEYS/SALARY FORECASTS

Hays Specialist Recruitment (Canada)
Mercer
Western Compensation & Benefits Consultants

DISCOUNT PROGRAMS

Corporate Perks
Perkopolis
Venngo WorkPerks

GROUP AUTO/HOME INSURANCE

Cowan Insurance Group
Desjardins
TD Insurance Meloche Monnex

GROUP INSURANCE

(tie) Equitable Life of Canada
GreenShield Canada
(tie) Manulife
ENGAGEMENT AND RECOGNITION


EMPLOYEE ENGAGEMENT PROGRAMS

BambooHR
Elevated HR Solutions
ESOP Builders

EMPLOYEE ENGAGEMENT SURVEYS

BambooHR
Elevated HR Solutions
Salopek & Associates

RECOGNITION PROGRAMS AND SERVICE AWARDS

CSI STARS
Elevated HR Solutions
Peninsula Canada
HEALTH, SAFETY AND WELLNESS


EMPLOYEE ASSISTANCE PLANS (EAPs)

Homewood Health
Sun Life
Telus Health

ERGONOMIC PRODUCTS

ErgoCanada
ergoCentric
Humanscale

MENTAL HEALTH SERVICES

Canadian Mental Health Association
Centre for Addiction and Mental Health (CAMH)

SAFETY TRAINING

Canadian Centre for Occupational Health and Safety (CCOHS)
HRdownloads
Workplace Safety & Prevention Services (WSPS)

WELLNESS PROGRAMS

CBI Workplace Solutions
Closing the Gap Healthcare Group
Telus Health
LAW AND WORKPLACE DISPUTE RESOLUTION


EMPLOYMENT AND LABOUR LAW (BOUTIQUES)

Filion Wakely Thorup Angeletti
Hicks Morley Hamilton Stewart Storie
Minken Employment Lawyers

EMPLOYMENT AND LABOUR LAW (FULL-SERVICE FIRMS)

Burnet, Duckworth & Palmer
Dentons Canada
Fasken Martineau DuMoulin

IMMIGRATION LAW (BOUTIQUES)

(tie) Corporate Immigration Law Firm
(tie) Green & Spiegel
PwC Law
OUTSOURCED SERVICE PROVIDERS


PAYROLL MANAGEMENT

Ceridian
PaymentEvolution

RELOCATION SERVICES

Brookfield Global Relocation Services
Weichert Workforce Mobility
RECRUITMENT


EMPLOYER RATINGS

Glassdoor
Indeed
RateMyEmployer.ca

EXECUTIVE RECRUITMENT AGENCIES

Boyden Executive Search
Caldwell Partners
Robert Half

JOB BOARDS

Glassdoor
Indeed.com
LinkedIn

RECRUITMENT AGENCIES

BlueSky Personnel Solutions
Randstad Canada Group
Robert Half

SPECIALIZED RECRUITMENT AGENCIES

auticon Canada
(tie) Career Edge
Mason Group
(tie) Robert Half - Marketing and Creative Talent Solutions
SCREENING, ASSESSMENTS AND OUTPLACEMENT


DRUG AND ALCOHOL TESTING

Apex Occupational Health and Wellness
CannAmm Occupational Testing Services
LifeLabs

EMPLOYEE ASSESSMENT

Diabsolut/HRWize
Hogan Assessment
LHH

OUTPLACEMENT

LHH
LoganHR
Right Management

PRE-EMPLOYMENT SCREENING

Commissionaires
Equifax
Groupecho Canada
SKILLS DEVELOPMENT AND TRAINING


EMPLOYEE COMMUNICATIONS

Canadian Management Centre
Dale Carnegie Training
Rise People

LABOUR RELATIONS TRAINING

Osgoode Professional Development
Toronto Metropolitan University – The Chang School of Continuing Education

LEADERSHIP AND TEAM DEVELOPMENT

MANAGEMENT/EXECUTIVE DEVELOPMENT

Culture Check
Elevated HR Solutions
Queen's Executive Education
TECHNOLOGY


HR MANAGEMENT/INFORMATION SOLUTIONS

BambooHR
Ceridian
Criterion HCM

PAYROLL SOLUTIONS

PERFORMANCE AND TALENT MANAGEMENT SOLUTIONS

BambooHR
Cornerstone OnDemand
Elevated HR Solutions

RECRUITMENT SOLUTIONS/SOFTWARE

BambooHR
Robert Half
Workday

TIME AND ATTENDANCE SOLUTIONS

Ceridian
Diabsolut/HRWize
Workday
UNIFORM SUPPLIERS

Canadian Linen & Uniform Service
Cintas
UniFirst Canada
The survey for the Readers' Choice Awards 2023 took place between February 13 and March 10, 2023. Canadian HR Reporter opened service provider nominations to create an impressive list of vendors and suppliers in the HR community from across the country and compiled the list based on the team's knowledge and additional research within each area.
Readers were invited to cast their ballots through an online survey, and responses were completely confidential. Survey participants were invited to select up to a certain number of organizations, depending on the category. A participant could nominate additional organizations that did not appear on the list if they thought they should be considered.
Three nominees who received the highest number of overall votes were awarded the Readers' Choice designation.