'I believe an AI supervised by humans can outperform me,' says outgoing CEO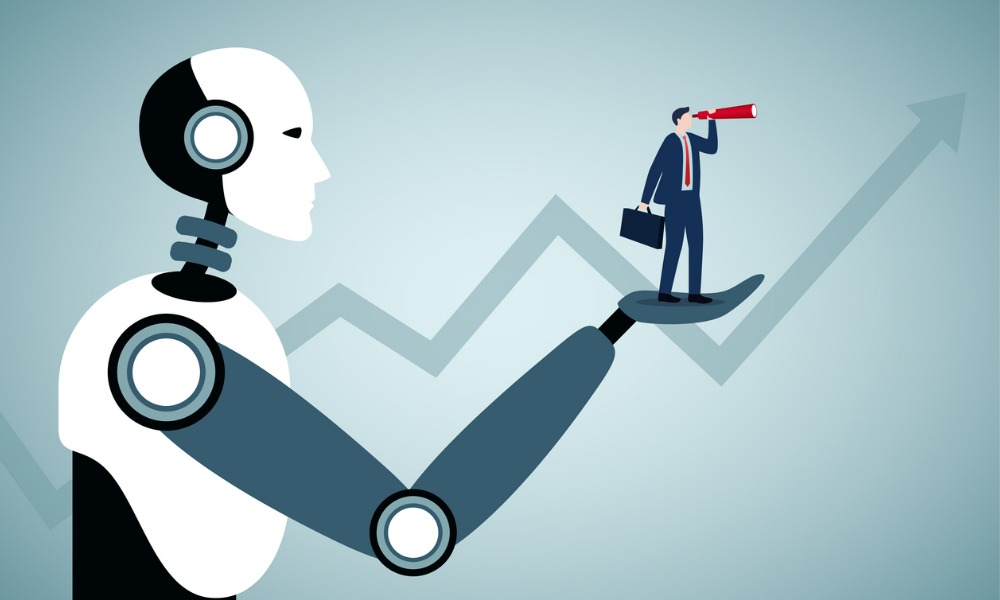 It's not just science fiction anymore – a machine is calling the shots from atop an organization in Europe.
Hunna Technology, a U.K.-headquartered healthtech startup, has unveiled AI to act as the CEO of a company.
The technology – called IndigoVX – "facilitates an efficient collaboration" between artificial intelligence and human expertise using a mathematical algorithm, according to the company.
So far, all is going well with this development, say the company's founders.
"I stepped down as CEO in July because I believe an AI supervised by humans can outperform me," says Ahmed Lazem, co-founder. "She hasn't failed us."
"The IndigoVX AI system has consistently surpassed our expectations - it's blown our minds." says Kais Dukes, CTO and co-founder of Hunna Technology. "The AI CEO has successfully identified under-explored markets, optimized resource allocation, and accurately forecasted consumer trends, with an over 90% successful decision rate."
According to the company, the successes of the AI as CEO to date include:
defining a strong and realistic business strategy that the founders were able to execute
identifying the startup idea in the first place
providing key research for talks to roll out their medical AI nationally in the UAE
selecting the UAE as an initial target market
working with the AI every day for all business processes
Previously, Geoffrey Hinton, the former Google executive dubbed as "the godfather of AI", warned that AI poses an existential risk to humans: AI will be able to develop a strong, built-in urge to obtain control.
Trial runs for AI-powered CEO
The launching of IndigoVX didn't happen in a snap, however. Hunna has been testing the AI system for 12 months to ensure safety and legal compliance before announcing its promotion to CEO
The company's inspiration for a supervised AI as CEO came from Steve Jobs, who famously said: "It doesn't make sense to hire smart people and then tell them what to do. We hire smart people so they can tell us what to do."
The human and AI collaboration in the tool is similar to a chess game, says Hunna Technology: a person sets the high-level goal and the AI generates the optimal moves, with both parties continually refining the strategy together.
Hunna's mission is to harness the power of AI while ensuring safety and accountability through constant human supervision, it says.
Recently in the U.S., Senators Bob Casey (D-PA) and Brian Schatz (D-HI) introduced the No Robot Bosses Act to protect job applicants and workers from employers using automated decision systems to make employment decisions, including hiring, disciplinary actions, and firing.
And as companies rush to maximize the potential of generative AI for business success, they may be overlooking one key player in the decision-making process: the chief data officer (CDO), found a recent IBM report.