But nearly half don't expect 'return to normal' until 2022: survey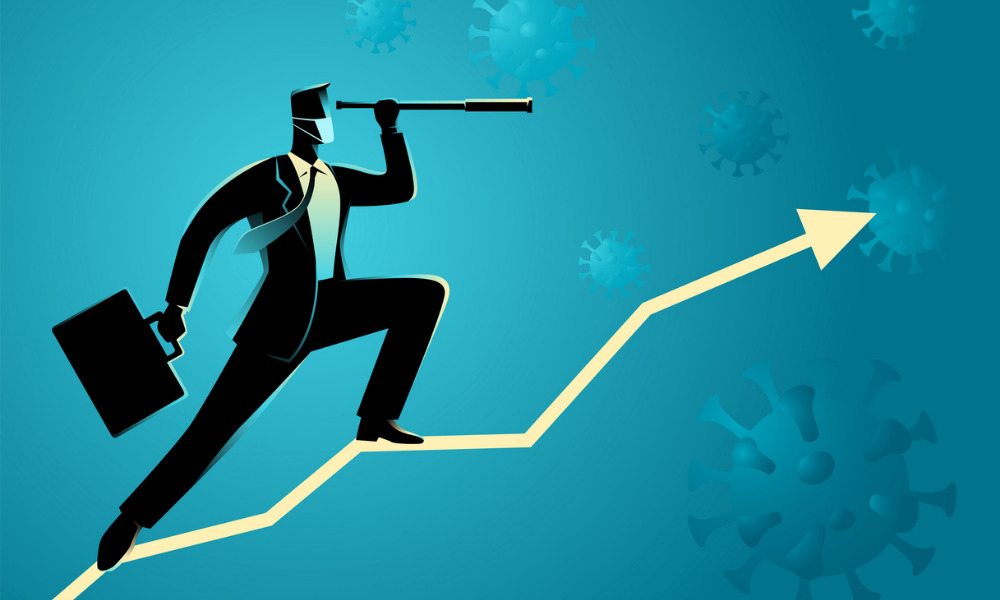 Over a year into the COVID-19 pandemic, Canada's CEOs are far more confident in the country's economic growth prospects than they were six months ago, according to a KPMG survey.
Their level of confidence in the three-year growth prospects for the Canadian economy has risen to 81 per cent, up considerably from 48 per cent six months ago.
"We have seen tremendous resiliency and ingenuity in the business community throughout this crisis," says Elio Luongo, president and senior partner, KPMG in Canada. "While the economy is not yet back where we need it to be, recent reports on job and GDP growth indicate a full rebound may come earlier than expected. This would especially be good news for the small- and medium-sized enterprise business owners who have been hit the hardest."
However, many Canadian CEOs have their doubts about the global economy, something they share with their global peers. The prospects for the global economy are nearly 20 points lower than at any point since 2017 (42 per cent versus 68 per cent in January 2020).
Globally, only one-third (31 per cent) anticipate a return to normal in 2021, while nearly half (45 percent) expect normality to resume in 2022.
More than eight in 10 (84 per cent) of Canadian CEOs are making capital investments in new technologies that will drive stronger efficiencies and productivity, up 12 per cent from January 2020.
Work from home to continue
Globally, nearly two-thirds (61 per cent) of companies will await a successful vaccine rollout in key markets before they ask staff to return to the office. And 90 per cent of CEOs intend to ask employees to report when they have been vaccinated.
Nearly half (48 per cent) of Canadian CEOs said one of the longer-term impacts of the pandemic is that a majority of employees will work remotely between two-to-three days a week (29 per cent globally).