Deloitte's human capital trends report outlines latest industry trends for HR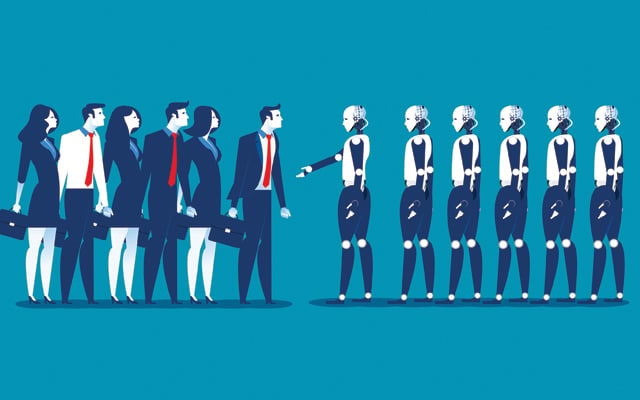 Successfully transitioning into the future of work will require employers to reinvent with a human focus, according to Jodi Baker Calamai, human capital partner at Deloitte Canada.
"It's not about tinkering at the edges; it's not about making small changes; it's about transformation," she said at a recent SCNetwork event in Toronto.
"To actually reinvent with a human focus, we need to look at the future of the workforce, the future of the organization and the future of HR."
The rise of the social enterprise — organizations whose mission combines revenue growth with the need to respect the environment and stakeholder network — means employers are now being held accountable for their impact on communities alongside financial performance, said Baker Calamai.
"Corporate social responsibilities — they're good, but they're not enough," she said. "It's about the human element and bringing meaning back into work."
"To be a social enterprise, to have influence in the communities in which we operate, we need to have our people feel that sense of meaning."
Three influences continue to propel the social enterprise forward, said Baker Calamai, citing statistics from Deloitte's annual human capital trends report, Leading the Social Enterprise: Reinvent With a Human Focus, which surveyed nearly 10,000 workers across the world.
The rise of the individual, influx of technology and decline in trust of governments are combining to transform the world of work, with more concern being given to employer reputation and societal influence, she said.
"Individuals place more trust in the businesses in which they operate than they do in government," said Baker Calamai.
"We haven't thought enough about the human element of work. We've changed jobs, we've introduced automation, but we haven't really thought about how our employees — our workforce — will adapt to that, what roles they'll take on in the future and how we're embedding this new capability to be successful."
For employers seeking to bring meaning back into work, focus needs to be put squarely on employee belonging, esteem and self-actualization, she said, citing Abraham Maslow's hierarchy of needs.
Building belonging
The alternative workforce continues to grow across the globe, with 100 million workers currently undertaking gig or "side-hustle" opportunities, said Baker Calamai.
Yet, just eight per cent of employers said they have the processes and tools to leverage this workplace segment, she said, citing survey results.
"If we're going to create a sense of belonging and bond our people to our organizations — regardless if they work for us full-time, part-time on a project — we want to create a feeling like they want to stay."
Additionally, 80 per cent of respondents expect increased usage of automation in the coming years, while only 13 per cent expect mass layoffs as a result, said Baker Calamai.
"Superjobs" — a combination of two roles after workload is reduced by automation — may result, she said.
Developing effective digital leaders is also a part of the way forward, said Baker Calamai.
"A digital leader is someone who thinks about their role differently. They think about a global workforce, they think about leveraging tools and people to get a task done. They think about flipping a problem on its head," she said. "It's a mindset shift. A digital leader is someone who thinks about their day differently and doesn't stop at inertia, or doesn't stop at the way we've always done."
"This concept of 21st-century leadership is key, because it's not only about having digital leaders or a new breed of leader, but it's about leaders who are focused as much on the outcome they're delivering as they are on the way they get to that outcome."
Encouraging esteem
The recent focus on "employee experience" needs to broaden to a fuller human experience if employee productivity and esteem are to improve, with only 50 per cent of workers indicating they are engaged at work, said Baker Calamai.
The future of the organization is experience-focused, team-oriented and personalized. The concept of operating in teams will continue to grow in importance, with social enterprises operating less like silos and more like symphonies, she said.
Reward strategies need to be aligned to business strategies, and employers need to understand what rewards employees actually desire, said Baker Calamai.
If the rewards are inappropriate, workers may choose to side hustle, rather than remain loyal to their organization, she said.
"If you're not feeling the value from your contribution in your job — if you don't get the choice you want in terms of… vacation or money or education — then we're not going to have that opportunity with that workforce going forward."
Eighty-six per cent of millennials choose to work for a specific organization by evaluating value in society over salary expectations, said Baker Calamai.
"There's a huge linkage between the social enterprise and rewards, and this concept of making everyone feel like they have their role to play."
Activating self-actualization
For employee self-actualization to be activated, HR professionals need to step up by assessing capabilities, shifting learning towards lifelong models, promoting internal mobility and encouraging technological usage, according to Baker Calamai.
Assessing talent in recruitment is critical at a time when "there are more jobs sitting available inside organizations, and there is talent on the street to do it, and the workforce is alternative," she said.
Shifting learning away from cumbersome courses to more palatable options such as YouTube videos is another opportunity, said Baker Calamai, noting survey results indicated 86 per cent of workers support a redirection of learning processes.
Today's workforce learns through rich media, experientially and from peers, she said.
And with workers having an average of 24 minutes per week for learning, organizations need to adapt, said Baker Calamai.
"We need to rethink the concept of learning and create experiences that cultivate growth multiple times throughout the day."
Career mobility within organizations is likely the easiest place for employers to begin making changes, she said.
"Fifty per cent of respondents said they were more likely to get a new job outside their organization than they were to get a new job inside their organization. We're losing people just around the inability to move them around internally. And when we can't bring in the right talent from externally, and we can't develop fast enough, talent mobility is actually the biggest lever we can pull to make it happen."
"(Often), there's no tools and visibility to make this happen, but there's also this protectiveness of line managers to not think about talent as organizational talent, but their domain," said Baker Calamai.
Finally, a shift towards cloud-based computing is expected to continue as organizations embrace technologies designed to make things easier, she said.
"Many organizations globally and in Canada have invested significantly in HR technology… We need to look deeper (at) the tools we're using, and how we're positioning people to be productive and effective in their job with the right learning to be successful."