Annual report celebrates top Canadian employers rated highly by HR professionals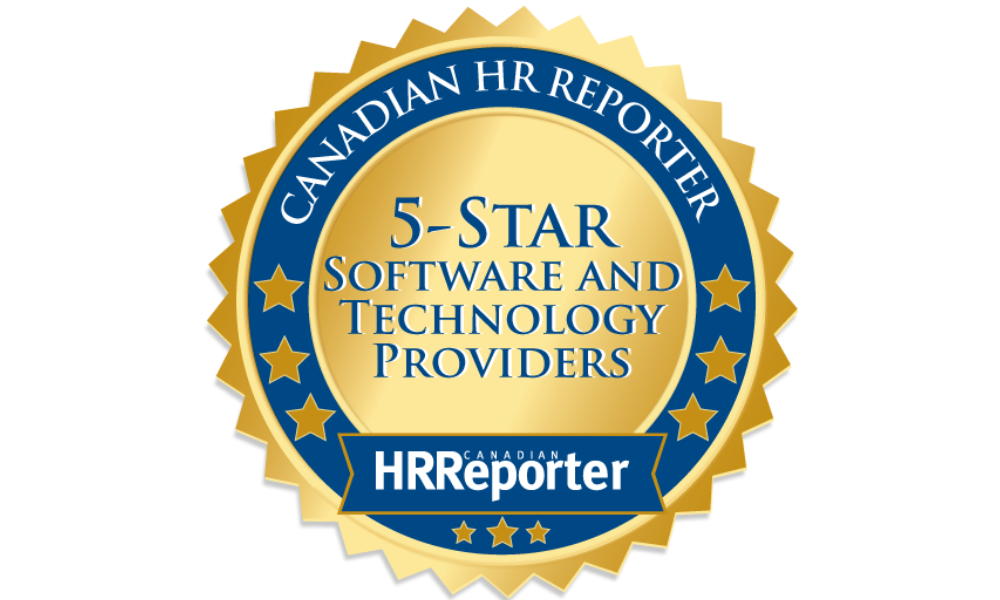 Canadian HR Reporter is proud to announce the 5-Star Software and Technology Providers for 2022.
The report recognizes firms that are rated highly by HR professionals across four categories: payroll solutions, HRIS solutions, reward and recognition, and recruitment software solutions.
This year's award-winning employers include:
To select the best providers for 2022, the Canadian HR Reporter team conducted one-on-one interviews with HR professionals and surveyed thousands more within its network to gain a keen understanding of what these professionals think about current market offerings.
From there, technology providers were invited to nominate their own products, describe their benefits and explain why they believed their solutions were worthy of the award. At the end of the 15-week research period, 23 companies were named winners.
To see the full list of winners of this year's 5-Star Software and Technology Providers, click here.