High-income couples, workers in larger centres less likely to face job risk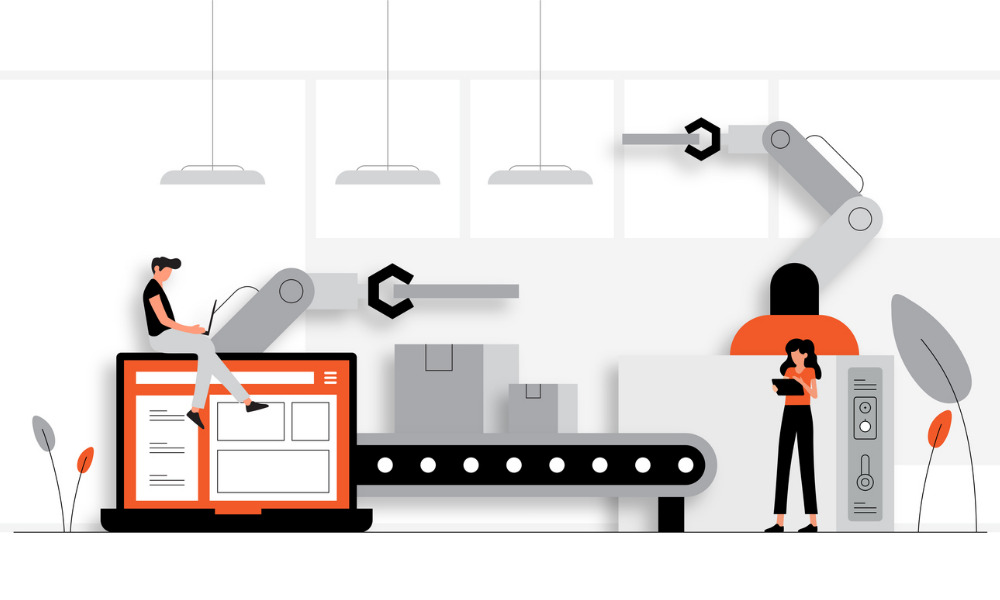 While there may be jobs that are at risk of being eliminated due to automation, others are considered "triple-protected," according to the federal government.
"A triple-protected job is one that has no predetermined end date, faces a low risk of automation, and is resilient to pandemics," says Statistics Canada. "A job is resilient to pandemics if it meets at least one of the following conditions: it can be done from home, it involves sufficient physical distancing, or it is deemed essential by authorities."
Two in five (40.7 per cent of) employees aged 18 to 64 held a triple-protected job in 2019; an additional 44.7 per cent held a double-protected job or one with two layers of job security.
Only 1.3 per cent of employees held a job with no protection.
Employers that invested in robots between 1996 and 2017 ended up employing more, not fewer, workers, according to two previous studies released by Statistics Canada.
Income, regional differences
Dual-earner couples in the top 10 per cent of the earnings distribution (77 per cent) were about 20 times more likely than dual-earner couples in the bottom 10 per cent (3.5 per cent) to have both partners hold triple-protected jobs.
Similarly, dual-earner couples where both spouses held a postsecondary degree (55.7 per cent) were seven times more likely than dual-earner couples where neither spouse had a postsecondary credential (7.9 per cent) to have both partners hold triple-protected jobs.
People living in different parts of the country also differ in terms of having triple-protection in their jobs, according to the report.
Among couples living in larger centres – such as Ottawa (43.4 per cent) and Toronto (37.6 per cent) and Outaouais (33.6) and Montreal (33.1 per cent) – both spouses often hold a triple-protected job.
Meanwhile, relatively fewer couples in smaller communities find themselves in the same situation – such as West Coast–Northern Peninsula–Labrador in Newfoundland and Labrador (12.7 per cent), Yorkton–Melville in Saskatchewan (12.6 per cent) and South Coast–Burin Peninsula and Notre Dame–Central Bonavista Bay in Newfoundland and Labrador (7.8 per cent).
Women and men both face the risk of automation in the workplace, but their risk levels differ, according to another government report.
Adopting automation technologies
One way organizations can respond to the automation trend is by establishing a "centralized governance initiative" that would manage the risk of automation by establishing parameters for where automation can and can't be applied "and setting policies concerning process design, development, testing, and maintenance," according to Deloitte.
Employers should also digitize existing controls through analytics and other technologies, and design new controls specific to each technology, such as built-in error handling capabilities, alert mechanisms for process breakdowns, and manual exception handling for unexpected circumstances.
Digital proficiency should also be built up, and employees educated on the benefits of automation "to alleviate their fears, accelerate adoption, and encourage identification of potential use cases for development," says Deloitte.
The control framework across businesses, risk management and internal audit teams should also be redesigned, and technology-enhanced tools used to test or audit automated processes.
Finally, change management models should be extended to account for bots and to enhance existing IT incident and crisis management strategies "to support and triage potential incidents associated with the use of bots."