Federal government announces $1.1 million for reskilling effort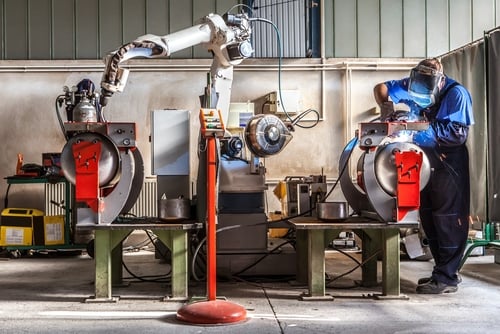 The future of reskilling may come into focus through a new federal government partnership.
On June 5, Innovation Minister Nadveep Bains announced $1.1 million in government funding for a pilot project by Palette Skills — a non-profit career transition organization in Toronto. The project will see 60 mid-career retail workers with the necessary skills to earn sales and marketing positions in the information and communications technology (ICT) sector — an area identified as difficult for recruitment, he said.
"Canada's economy is changing, and we need to make sure Canadian workers have the tools they need to take advantage of that change," said Bains. "This pilot project will help mid-career workers gain valuable skills to access good jobs and benefit from Canadian innovations."
Known as SalesCamp, the program consists of one week of intensive training followed by multiple weeks of blended learning, and is capped by a three-month paid job placement at a tech company in Toronto.
The findings of the pilot program will be shared with employers to guide the transition process to in-demand careers as the labour market continues to adapt to technological change, he said.
The project was chosen because it tests a creative approach, according to Veronique Simard, press secretary for the Minister of Employment, Workforce Development and Labour.
"The project will test new skills development approaches for the benefit of Canadian retail workers impacted by automation, and will illustrate the value of partnership — and the important role employers can play — in developing the workforce," she said.
Ninety per cent of program participants are expected to successfully transition into a tech sector employment opportunity, said Simard.
Formed in 2017, Palette works with companies on issues such as talent shortages, identifying displaced or precariously employed workers and providing them with the skills needed to transition into high-demand roles, according to executive director AJ Tibando.
"We've designed a training program that will give them what they need, and build on their existing skill base to then place them with some of our hiring partners — some of the fastest-growing tech companies in Toronto who are really struggling to find skilled talent in certain fields," she said.
The paid work placement intends to shift the transitioning workers into a full-time role, but gives employers an opportunity to test for fit. If a placement doesn't work out, the networking and work experience is invaluable, said Tibando.
The program will train three cohorts of 20 workers each, and will be a chance to test the model in real time, she said.
Future of reskilling
In the past, a laid-off employee could take her work experience and credentials and find similar work at a different company, said Tibando.
"When your job is automated, you just can't do that. If it disappears in your company, it's disappearing across your entire industry. Your industry itself might be disappearing."
The traditional upward movement in careers is changing quickly, while the potential for workers to transition across sectors grows, she said.
In the SalesCamp program, candidates endure a competitive application process intended to identify skills and match them up with opportunities for success, said Tibando.
Work experience is a non-factor, but the identification of matching skills is critical, she said.
"Most of these people have the skills. It's really just about teaching them how to apply those skills with these different employers and helping them make the connection to those companies."
"I do think this is what the future of career transitions need to look like."
If successful, Palette hopes to scale the programming to a national level, said Tibando.
Across the country, traditional industries affected by automation will be examined, and workers able to fill gaps in the innovation economy will be identified alongside skills deficiencies in the sector, she said.
"Every community has industries that are growing to some degree. They're all different," said Tibando. "This is our first step to getting to that much bigger vision."
While the program ultimately relies on employer partnerships, it also is unique in that it identifies a gap in the reskilling process, she said.
"(It's about) being able to identify what those jobs in demand are, what that opportunity is in the marketplace, what the supply of workers who are well-suited for those opportunities looks like, and really figuring out what needs to fill the gap."
Advice for employers
Technological advances are accelerating the need for workers to develop new skills at various points in their careers, said Simard.
"Projects like this one support innovation in human resources development tools and practices to help employers, workers, the training community and other labour market stakeholders (to) cope with the rapidly changing nature of work."
These kinds of projects are also intended to expand employers' mindsets to the possibilities of a new talent pool, said Tibando.
Organizations need to be willing to see this value and potential in recruits, and then commit to training, she said.
"Our goal through this is to not only get these people hired, but to really get these companies thinking differently about how they hire broadly," said Tibando.
"The way the world is changing, and the way that career paths are changing, there is going to need to be a lot more cross-sectoral movement for workers, especially when you think about automation."