With people struggling more than ever, there are several ways employers can step up to help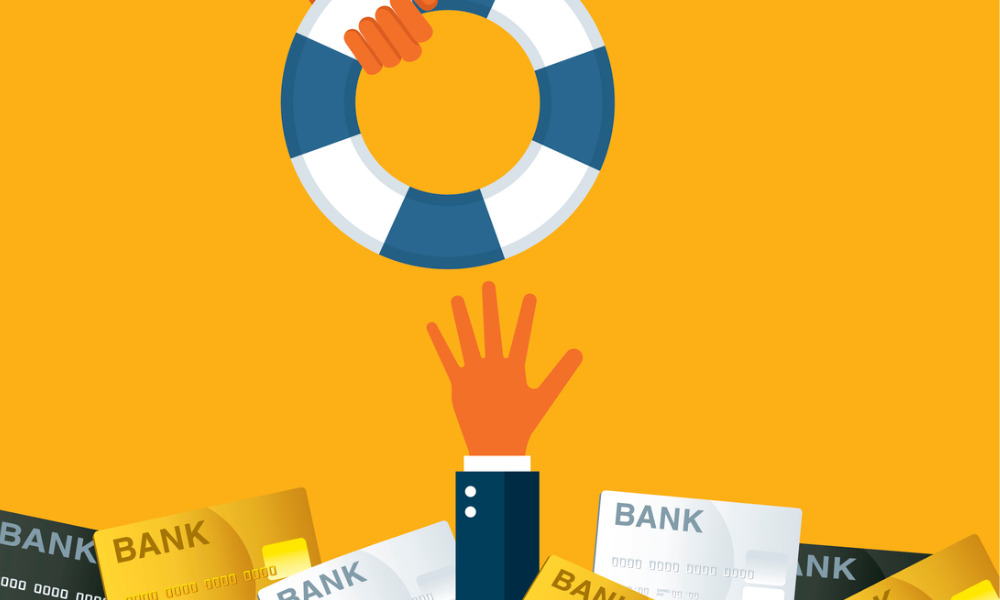 Many employers may be wondering why they should even consider wading into a discussion about employees' finances. The truth is that many staff are struggling financially. Personal finances are the number one cause of stress for Canadians, according to the 2020 Sanofi Canada Healthcare Survey.
And even those who pay their bills on time and set money aside each month have questions. So, employers that provide answers through the provision of resources, education and financial support develop greater employee loyalty and are rewarded with increased productivity and lower costs.
Physical and emotional wellness cannot exist without financial wellness. Money worries affect the majority of workers and can cost employers in the form of presenteeism, stress-related illness, accidents on the job, increased health-care costs and theft.
It's not enough to wait for employees to come to you. By the time they do, the situation is often very serious. Workers are not likely to initiate the discussion because talking about money concerns is embarrassing and they may fear repercussions or job loss.
As well, a head-in-the-sand approach ignores an employer's duty to inquire. Under employment law, supervisors who notice negative changes in employee behaviour must determine if workplace accommodations are needed to help that employee succeed. Given that financial stress is one of the major contributors to poor emotional health, it is highly likely that a struggling worker is experiencing financial worries but is too ashamed or too private to say anything about it.
There are programs available to help managers learn to spot the signs and symptoms of mental distress, and through training, front-line supervisors can help their team members get the assistance that they need.
But what can an organization do to help improve overall employee financial wellness and potentially prevent the stress from occurring in the first place? This should involve a multi-layered approach since all teams are diverse in their needs and stages of life.
By offering a variety of options, an employer improves the chances that one or more of its actions will resonate with each individual.
Setting employees up for success
Here are nine ways that to set a team up for success:
Offer a robust employee assistance program (EAP): An EAP can provide counselling for personal financial matters including debt management, budgeting and the creation of a financial plan. Let staff know that the EAP provides money management assistance and help for everything from debt consolidation to the writing of wills.
Provide helpful information: Employees who find themselves in debt may feel so overwhelmed that they stop making regular payments. This can result in calls and harassment from debt collection agencies. As an employer, providing information on the rights and responsibilities around debt collection for each province — including the information that workplace calls from debt collection agencies may be prohibited or limited — can go a long way to reducing stress and shame. Contact the Consumer Protection Office in your province and ask about the Debt Collection Act. Post this information on the company intranet or in the lunchroom or other communal space to help get the word out without identifying affected individuals.
Avoid financial pressures: Ensure that your workplace is free from hidden financial pressures such as fundraising campaigns, eating out at lunch time or dress code expectations.
Provide education in a variety of formats: The reality is that many Canadians have never been taught about money management. How to avoid debt, save and invest are all too often a big mystery to many workers. To compound matters, many people feel that they should know how to do this even though they were never taught about it at home or in school.
While there is a plethora of information on the internet, people still prefer to learn from people. Running lunch 'n' learn sessions where questions can be asked and real people provide real answers often will spur employees to learn more. Benefits advisors either have the resources to run sessions or can provide referrals. Common topics include: managing debt; learning to budget; establishing goals; saving for retirement; and learning to invest.
Give tips to avoid common credit pitfalls: This can entail weekly tips posted on the company intranet or via text or email blasts. It can involve simple things such as:
"Remember to pay your bills on time."
"Credit cards are expensive. Interest rates are commonly 18 per cent or higher so pay your balance each month."
"Try to pay more than the minimum owing."
"Avoid using credit to pay credit."
"Shop around for the best mortgage terms for you. Look beyond the interest rate."
Help employees save: Help staff to save by offering automatic payroll deductions into a short-term savings account, tax-free savings account (TFSA), RRSP or all three. The cost of setting up programs is generally minimal.
Make contributions: Beyond setting up payroll deduction programs, consider contributing to retirement or other savings programs as part of the benefits offering. Employees are far more likely to save their own money when an employer offers a matching contribution.
Savings programs are one of the most requested benefits by employees. A two-per-cent contribution to a retirement plan is often seen as more impactful than a two-per-cent raise. That is likely because the secret to financial success is not how much money people earn but how much money they save. Having a financial cushion greatly reduces stress.
Consider a loan repayment program: Another practical addition to an employee benefits program is a student loan repayment program. Recent university grads are often short-term hires. Helping employees new to the workforce will often generate greater loyalty and reduce turnover, thus reducing costs.
Make it fun: Gamification is one of the best ways to engage staff and help them to learn. There are numerous apps and programs available to help people learn more about budgeting, saving and investing. Two examples, which are aimed at teens but fun for all ages, are Financial Football and the digital version of The Game of Life.
Providing the tools
Talking about money is one of the last taboos in polite conversation, which is why many employers hesitate to enter into the financial wellness arena. However, there is a distinct difference between sharing income information or showing off an expensive purchase versus providing employees with tools to help them to be financially well.
Financial health is a significant component of mental health. Assisting staff to understand the building blocks of financial planning — to help them reduce debt and save more — will go a long way to reducing financial stress and anxiety. This will reward employers with reduced absenteeism, increased loyalty and greater productivity.
Judith Mewhort is managing partner at Montridge Advisory Group in Vancouver. She can be reached at (604) 682-1603 or [email protected]