While employers increasingly offer flexibility, 40 per cent plan to go back to office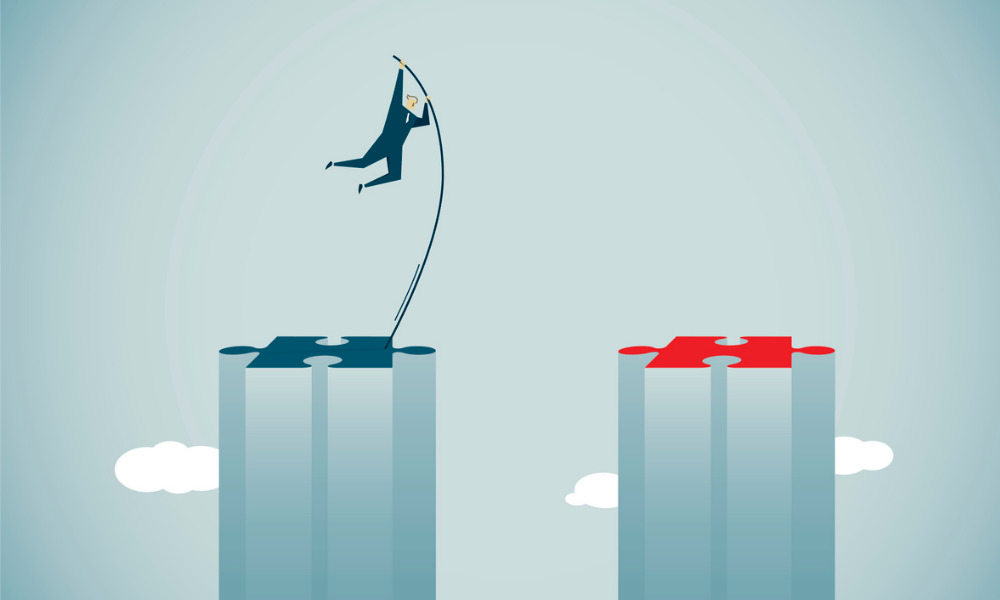 The "great resignation" is in full swing, with 43 per cent of workers saying they intend to switch jobs in 2022, according to a survey by Randstad Canada.
And while this is far more common among workers aged 18 to 34 (62 per cent), many 35- to 54-year-olds (48 per cent) also share the sentiment.
Now, 61 per cent of employers are anticipating their workers will leave.
"What the survey tells us is that a large number of employees do not want to be tied down to their current place of employment, are looking for new opportunities and want to see if the grass is greener in other organizations," says Patrick Poulin, group president, Randstad Canada "This forces employers to rethink their talent attraction strategies and find creative solutions to retain their talent, now and in the long term."
Many workers are heading out the door and employers aren't responding accordingly, finds a separate survey.
Competition around pay
So, why do employers anticipate they will lose talent?
Other jobs having better salaries/benefits (26 per cent).
A competitive job market (23 per cent).
The prevalence of freelance work (16 per cent).
Some people are reorienting their careers in a new direction (14 per cent).
To ensure business continuity, many (34 per cent) employers are looking to pay more than their competitors. Meanwhile, 23 per cent envision revising their entire business model, 15 per cent are planning to ask their staff to work more hours and 15 per cent will attempt to rehire retired staff.
Fewer (seven per cent) state they would reduce their business hours or close for a few days.
Focus on talent retention
Meanwhile, 39 per cent of employers are very confident that the vast majority of their employees will want to continue working for them beyond next year, found the poll of 1,002 employed Canadian adults.
Why? Nearly half (48 per cent) cite a sense of company pride stating, "We are a great place to work".
Other factors include their offerings, such as flexible working models (18 per cent), salary and benefits (17 per cent) and hybrid working models (17 per cent).
Many smaller employers are boosting their offerings in trying to attract talent amid the ongoing labour shortage, according to a survey by ADP Canada.
Looking ahead, 40 per cent of the employers who currently have their staff working from home say they intend to have all staff return to the office permanently, while 60 per cent will institute a hybrid working model in the future.
"As talent scarcity seems to intensify, flexibility will be a key factor in attracting and retaining talent", says Poulin. "Job seekers have come to appreciate the productivity and balance that remote work has provided them and employers can expect that this will become a basic requirement for job seekers looking for a new employer."