Peak-season dispute involves pay and shift patterns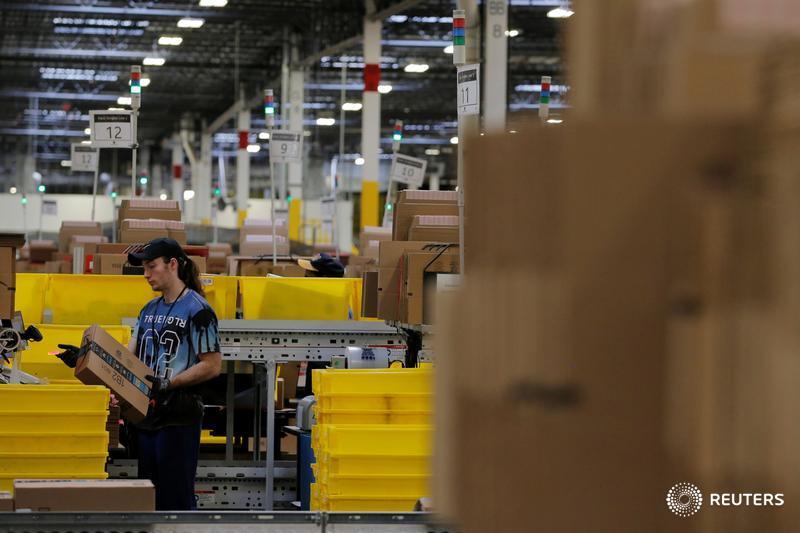 MILAN (Reuters) — Workers at Amazon's main logistics hub in Italy vowed on Thursday to continue with their work to rule in a dispute over pay and shift patterns, refusing to work overtime during the current peak season for making deliveries.
On Wednesday workers at the Castel San Giovanni plant, near Piacenza, cut short every shift by two hours as a series of protest meetings were held throughout the day, FILCAMS CGIL union leader Fiorenzo Molinari told Reuters.
"For now the protest will continue until Dec. 31 with a ban on overtime ... then we'll have to discuss with workers how to proceed," Molinari said.
Amazon has long faced pressures in Italy and elsewhere in Europe, such as Germany, over union allegations that its warehouse staff are pushed too hard for too little money.
Unions in Italy, where online sales are still half the European average, also say workers should benefit more from rising profits as the country catches up on e-commerce. Last month workers at Castel San Giovanni walked out on 'Black Friday', another one of the busiest online shopping days of the year, over demands for bonus payments and to have a bigger say over the way shifts are allocated.
Following that strike the Italian labour ministry sent officials to inspect working conditions at the plant.
But the industrial action involves only staff with a permanent position and Amazon brings in additional temporary workers at Castel San Giovanni during peak times such as the run-up to Christmas.
Amazon has said that pay levels for its logistics workers are among the highest in the industry and it also provides other benefits, including private medical insurance and funding for training programmes.
"At Amazon, we are committed to ensuring a fair co-operation with all our employees, granting valuable working conditions and a caring and inclusive environment in all our workplaces," an Amazon spokeswoman said.
Molinari said Amazon's executives had failed to attend a meeting on Wednesday morning at the offices of the local government representative. But the spokeswoman said the group was never due to attend and met later in the day with the government official without unions being present.