Claire Foy to take home additional C$352,000: Reports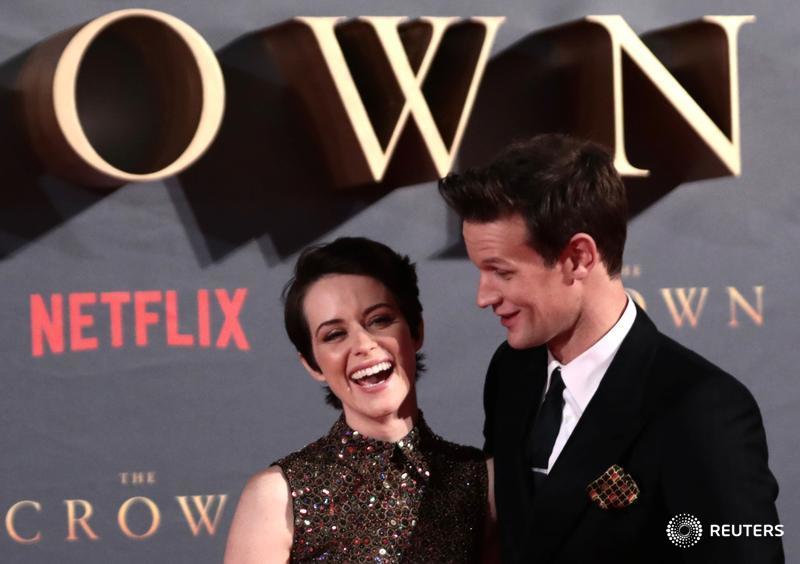 LONDON (Thomson Reuters Foundation) — The revelation that "The Crown" star Claire Foy was paid less than her male co-star caused a royal scandal last month as the latest example of sexism in the entertainment industry.
Now the award-winning actor will reportedly receive back pay for her performance as Britain's Queen Elizabeth, as the makers of the acclaimed Netflix drama seek to close the gender pay gap.
It is not known how much more actor Matt Smith was paid for playing Prince Philip in the first two seasons of the hit show, but media reports said Foy would get about C$352,000 (all figures Canadian) in back pay.
"The Crown", a series about the British royal family, is one of the most expensive television shows ever produced, with the first season costing a reported $167 million.
When details of the pay gap emerged last month, the producers attributed it to Smith's six-year stint as the star of "Dr. Who", one of Britain's most popular television shows.
They did not give details of the gap and said they would rectify it in the future.
Foy, 33, won a Golden Globe and two Screen Actors Guild awards for her nuanced portrayal of Britain's monarch in the 1950s and 1960s.
Other actors will take on the roles of Queen Elizabeth and Prince Philip in season three of the show, as the characters age and the story moves into the 1970s.
The ongoing disparity between men and women is reflected in annual lists published by Forbes magazine. In 2017, Emma Stone topped the best-paid actress list with C$33 million, while Mark Wahlberg was the highest paid man with $87 million in estimated annual earnings.
Wahlberg made news earlier this year when it was revealed that he was paid $1.9 million for reshoots on movie "All the Money in the World" while co-star Michelle Williams got $1,300.
Wahlberg later donated his salary to Time's Up, the campaign against workplace sexual misconduct.