Leaders share key insights, trends and learnings around shifting landscape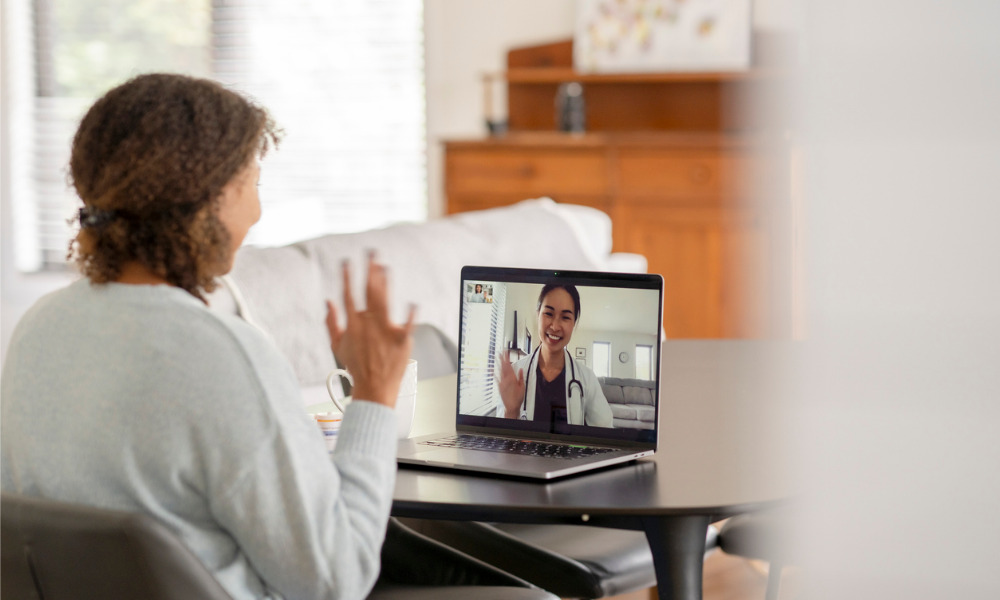 This article was produced in partnership with TELUS Health.
The past few years forced us, and many other businesses, to rethink how we work by focusing on what needs to be done to empower a remote workforce. Understanding the current and evolving needs of Canadian employees amidst a global pandemic has been a major challenge for many organizations. The results: labour shortages, frustrated employees and a lack of mutual understanding between employers and their employees.
Even before the onset of the pandemic, many organizations were already struggling to offer personalized and flexible health benefits plans reflective of their employees' health and wellness needs, and the economic shutdown from COVID-19 has only exacerbated the issue.
As an example, a survey we conducted, in collaboration with The Conference Board of Canada, found a gap of up to 83 per cent between the extended health benefits that Canadian employees currently have compared to what they expect to be provided from their employers.
The labour shortage also has business leaders deploying creative ways to attract new talent and prevent attrition. As a result, many are re-evaluating benefits offerings to make them more flexible with the goal of increasing engagement, and better supporting their diverse workforce.
To shed more light on this topic, I had the chance to moderate a discussion on behalf of TELUS Health at Evanta's 2021 Toronto CHRO Virtual Executive Summit which allowed HR leaders to engage in a meaningful dialogue. The summit was a great forum for leaders to share key insights, trends, and learnings around Canada's benefits landscape throughout the onset of COVID-19, as well as what this shifting landscape could look like moving into 2022.
Significant findings from our boardroom discussion included:

1. Employees lack a complete understanding of their benefits offerings
Increased communication, education, and awareness for employees about what benefits are offered to them is critical. More focus should be placed on simplifying and centralizing the information so that it's easily accessible and digestible for staff. Industry experts also identified the importance of leveraging team leaders as an extension of the communications plan already in place to advocate for the breadth of workplace benefits available to their team members and point them to specific resources that will help to meet their unique needs.
2. Benefits must continually evolve to align with a workforce's changing needs
As organizations solidify an approach to best support employees in 2022, leaders must work diligently to enable two-way communication channels that prioritize employee feedback. What do employees actually want? What is your organization's demographic composition? How can you best introduce benefit offerings that will actually be understood and used? Taking the time to gather feedback from employees about what types of benefits they want will ensure benefits more representative of a diverse workforce.
3. Virtual care can bridge the gap for a diverse workforce
Implementing access to virtual care services can also help address the gaps in benefits offerings. It helps plans be more reflective of the needs of a diverse workforce. Recent industry data suggests Canadian employers need to consider benefits that can be personalized and offer more preventive health services that considers options in how an employee chooses to stay healthy. Digital tools such as virtual healthcare services seem to be a good start to support organizations in achieving that flexibility they need while also helping attract and retain top talent.
4. Mental health services and supports are a critical component of health and wellness programs
The shift in the mental health of our workforce has been notable before and during the pandemic period. As we enter the third year of COVID-19, the reality of pandemic-related fears and trauma are undeniable, and employers must step up and support their employees to ensure they stay well and productive. With more changes and challenges expected in 2022, leaders would be well positioned to listen more and leverage learnings from the past two years to anticipate mental health needs in the near future.
The path forward towards healthier, more productive teams
The pace of change during the pandemic period requires employers to reflect on what has changed and to create new ways of moving forward not only for their businesses but also for their teams. Historically, many HR leaders looked at peer organizations that had success to influence how they create and evolve their own health benefits initiatives. In today's reality, they must look within their organization to truly understand the unique and diverse circumstances of their employee base, identifying more tailored approaches and solutions.
We need to shift our thinking from a "one size fits all' approach to one where we take the time to better understand the true needs of our businesses and their unique demographics. This will be a very important undertaking, one that is critical to attracting and retaining talent in an increasingly competitive market.