'Many are feeling rudderless when it comes to managing finances'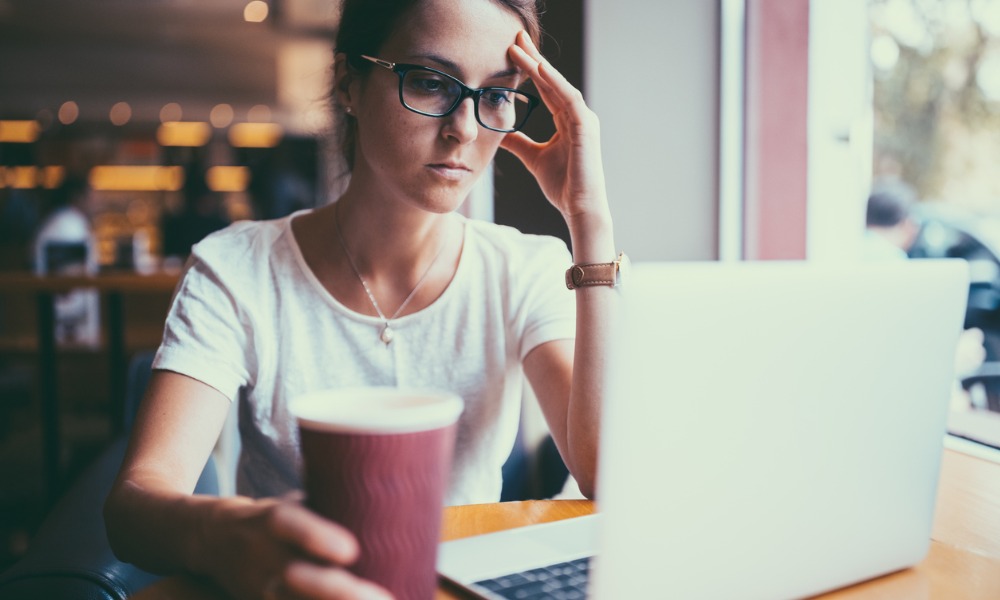 People in Canada spend an average of two hours per day worrying about their finances, with 18- to 35-year-olds worrying the most, finds a new survey from Scotiabank.
This age group worries about finances 2.4 hours a day, while those 55 and up worry an average of 1.4 hours a day and those 35 to 54 worry two hours a day, found the survey of 1,520 Canadians.
Households making under $50,000 per year are concerned about finances an average of 2.25 hours a day,. Those that make between $50,000 to $99,000 worry an average of 1.85 hours per day, compared just over an hour a day for those making $100,000 or more, respectively.
"Many Canadians are feeling rudderless when it comes to managing their finances, as they try to balance savings and spending, while paying down debt," says D'Arcy McDonald, senior vice-president of retail deposits, investments and payments at Scotiabank.
Savings and investments
A 2019 survey by Scotiabank found 67 per cent of 1,012 Canadians say they find the amount of information about investing overwhelming — increasing to 75 per cent among millennials.
Nearly seven in 10 (65 per cent) of Canadians with debt say they find it challenging to save, invest and pay down their debt. This increases to 71 per cent among 18- to 34-year-olds but drops to 56 per cent among those aged 55 and up.
"A third of Canadians face some degree of financial stage fright from all the overwhelming options for saving and investing their money," says McDonald.
A recent U.S. study said employers can help workers manage their current finances through employer-sponsored, payroll deduction rainy-day or emergency savings.