But medical cannabis coverage still evolving area for insurers, employers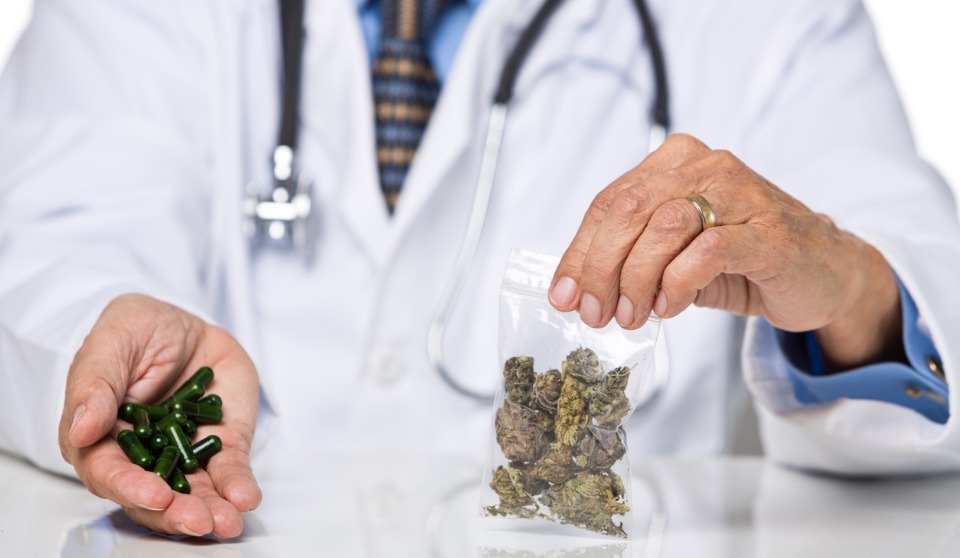 Cannabis may one day become a viable treatment option for people who suffer from post-traumatic stress disorder (PTSD), according to a new study.
In analyzing health survey data collected by Statistics Canada from more than 24,000 Canadians, researchers from the BC Centre on Substance Use (BCC-SU) and the University of British Columbia (UBC) found that cannabis non-users with PTSD were about seven times more likely to have experienced a recent major depressive episode, and 4.7 times more likely to have thoughts of suicide compared to cannabis non-users without PTSD.
Cannabis has been gaining popularity as a treatment for PTSD, whether or not that was authorized under the medical cannabis system in Canada or a self-management treatment strategy for people struggling with PTSD who have not benefited from conventional therapy, says lead author Stephanie Lake, a PhD candidate in population and public health at the University of British Columbia in Vancouver.
"With limited treatment options for PTSD, many patients have taken to medicating with cannabis to alleviate their symptoms," she says.
"However, this is the first time that results from a nationally representative survey have shown the potential benefits of treating the disorder with cannabis."
But the risks of using cannabis for mental health issues might give employers pause when it comes to benefits coverage, says Lake.
"Higher-risk users and people who screen positive for cannabis use disorder did not see that same benefit and might actually be at a higher risk of depression and suicidal ideation, and so I think that's an important distinction to make. It does support some of that caution that healthcare providers do have around authorizing cannabis, because there are risks as-sociated with cannabis, especially when we're considering a concur-rent mental illness."
It's very nuanced and complex topic, she says. "There's a lot of things about this study that make it a very preliminary finding in that we can't actually conclude that PTSD is treatable with cannabis."
Cannabis coverage
When it comes to providing coverage, there's still a stigma around marijuana as a treatment drug, which might mean some employers shy away, says Angelo Tsebelis, president of Starseed Medicinal in Toronto.
"When you look at cannabis through two lenses, one is through the lens of how it was scheduled as a narcotic and it was lumped into a category with devastating drugs like heroin and cocaine and the fact that it was so heavily regulated and so that stigma and that misperception obviously has created a significant hurdle in people's minds," he says.
"You couple that with pop culture and how we've seen cannabis portrayed in movies and everybody refers to the Cheech and Chong [movies] — it's created a lot of dubiousness, and employers and benefit plans are really doubting people's true intentions and integrity of why they want to consume cannabis."
Many employers may unknowingly be offering medical cannabis coverage, says Karina Karassev, COO at Responsible Cannabis Use (RCU), a cannabis education company in Toronto.
"What most employers don't understand is that if they have a health spending account, they're actually already providing medical cannabis coverage. If somebody body gets their medical cannabis authorization through Health Canada through the ACMPR (Access to Cannabis for Medical Purposes Regulations) process, and for any other for pain relief or anxiety for any other conditions, they can actually claim this through their health spending account," she says.
"That's what's currently available in the marketplace."
Sun Life offers an optional coverage for cannabis under the extended healthcare plan, where plan sponsors can decide on a yearly benefit maximum.
"It ranges anywhere from $1,500 to $6,000 and that's per covered person per benefit year," says Cristina dos Santos, director, extended health care, product development, group benefits at Sun Life Financial in Montreal.
The plan is "part of our extended health-care portfolio. It's not under the drug plan, per se. It's under our medical services and supply," says dos Santos. "We do not limit the type that is provided, it's up to the patient and the physician or healthcare practitioner to decide what is the best way to administer the medical cannabis."
Sun Life's coverage includes seven conditions and symptoms (cancer, rheumatoid, HIV, AIDS, palliative care, refractory spasticity in spinal cord injury and refractory pediatric onset epilepsy) but does not cover PTSD.
"Medical cannabis is an evolving landscape where we are expecting there to be ongoing clinical research. As a result, we expect our list of eligible conditions and related symptoms to also evolve in order to continue to provide coverage to Canadian employers and their members with severe and serious medical conditions. When assessing eligibility for coverage and claims, we consider guidance provided by Health Canada, physicians' licensing authorities and national medical professional organizations," says Chloé Phillips, senior communications specialist in corporate communications at Sun Life Financial.
Alternative to opiates
The UBC research also found that many Canadians are taking pain management into their own hands by using marijuana as an alternative to opiates.
"There's a large number of Canadians who are using cannabis as maybe a last hope or as an improvised self-management strategy after maybe not benefiting from conventional therapy," says Lake.
As a medical solution to the opiate addiction problem, cannabis has been shown as a good alternative, says Tsebelis.
"The construction industry and unions in particular have probably been the hardest hit and impacted by the opiate crisis," he says. "We talk about more than 4,000, almost 4,500 deaths a year that are related to opiate overdoses."
The Labourers' International Union of North America (LiUNA) covers medical marijuana for workers, and the company's original vision was based around "opiate displacement," says Tsebelis.
"[It] recognized that they needed to do something to address the opiate crisis."