'You need to attract talented employees more than ever to make sure your organization is the one driving change'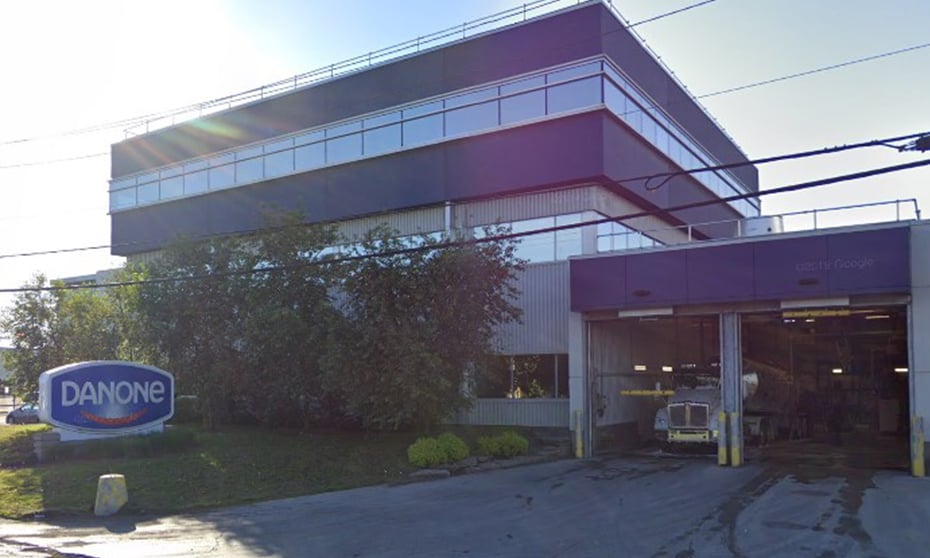 Danone Canada, Bell Canada, Irving Oil and CBC are among Canada's Top 100 Employers for 2020, according to Mediacorp Canada, which runs the annual competition.
The nominees were graded based on eight criteria: physical workplace, work atmosphere and communications, financial benefits and compensation, health and family-friendly benefits, vacation and personal time off, employee engagement and performance, training and skills development and community Involvement.
"When I look back at our first list of winners two decades ago, it's hard to believe that the benefits and programs we wrote about then would be enough to put an employer past our first cut, let alone secure a place on today's list," says Richard Yerema, managing editor of the Canada's Top 100 Employers project at Mediacorp.
"Through the project, you can actually see what the best vacation policies are, what the best parental leave policies are, and how they are changing. We've witnessed employers discovering where they could improve, making changes and becoming part of the list themselves."
Technology and globalization have changed the nature of employment and have accelerated the pace at which organizations rise and fall, says Anthony Meehan, publisher at Mediacorp.
"You need to attract talented employees more than ever to make sure your organization is the one driving change, not the one being driven out by new competitors. Add to this Canada's aging workforce and the declining share of young people entering the workforce and the result is a 'perfect storm' for employers trying to stay ahead."
Canada's Top 100 Employers for 2020:
3M Canada Company
Aboriginal Peoples Television Network / APTN
Accenture
Accor
Adobe Systems Canada
Agriculture Financial Services Corporation / AFSC
Air Canada
Alberta Health Services / AHS
ArcelorMittal Dofasco G.P.
Bank of Canada
BASF Canada
BC Public Service
Bell Canada
Best Buy Canada
British Columbia Investment Management Corporation / BCI
Business Development Bank of Canada Canada Energy Regulator
Canada Revenue Agency / CRA
Canadian National Railway
Canadian Nuclear Laboratories
Capital One Canada
Cargill
CBC / Radio-Canada
CIBC
Cisco Systems Canada Co.
College of Physicians and Surgeons of British Columbia, The
CWB National Leasing
Danone Canada
Desjardins Group|
Diamond Schmitt Architects
Digital Extremes Emera
Employment and Social Development Canada
Enbridge
ESIT Advanced Solutions
Export Development Canada
Fidelity Canada
Finning International
Ford Motor Company of Canada
Galvanize
Graham Group
GSK / GlaxoSmithKline
Hatch
Hospital for Sick Children, The
House of Commons Administration
Innovation, Science and Economic Development Canada
Irving Oil
ISM Canada
Ivanhoé Cambridge Kellogg Canada
Keurig Dr Pepper Canada
Keyera
KPMG
K+S Potash Canada GP
Labatt Brewing Company
Laurentide Controls
Left Technologies
Loblaw Companies
L'Oréal Canada
Mars
Mattamy Homes
McCarthy Tétrault
Médecins Sans Frontières / Doctors Without Borders (MSF) Canada
Modern Niagara Group
NAV CANADA
Nutrien PCL Construction
Pembina Pipeline
PepsiCo Canada
Procter & Gamble
ResMed Halifax ULC
R.F. Binnie & Associates
Rio Tinto
Rogers Communications
Royal Bank of Canada
RSA Canada Group
Salesforce
Samsung Electronics Canada
Sanofi Canada
SaskTel
Schneider Electric Canada
Sekisui Diagnostics PEI
Shopify
Simon Fraser University
Stryker Canada
Suncor Energy TD Bank Group
Teck Resources
TELUS Communications
Thomson Reuters Canada
Toronto, City of
Toyota Motor Manufacturing Canada / TMMC
Université de Montréal
University of New Brunswick / UNB
University of Toront
Verafin
West Fraser Timber Co.
World Vision Canada
Xerox Canada
Yukon, Government of