An Ontario court delivered bad news to employers in stretching the limit for severance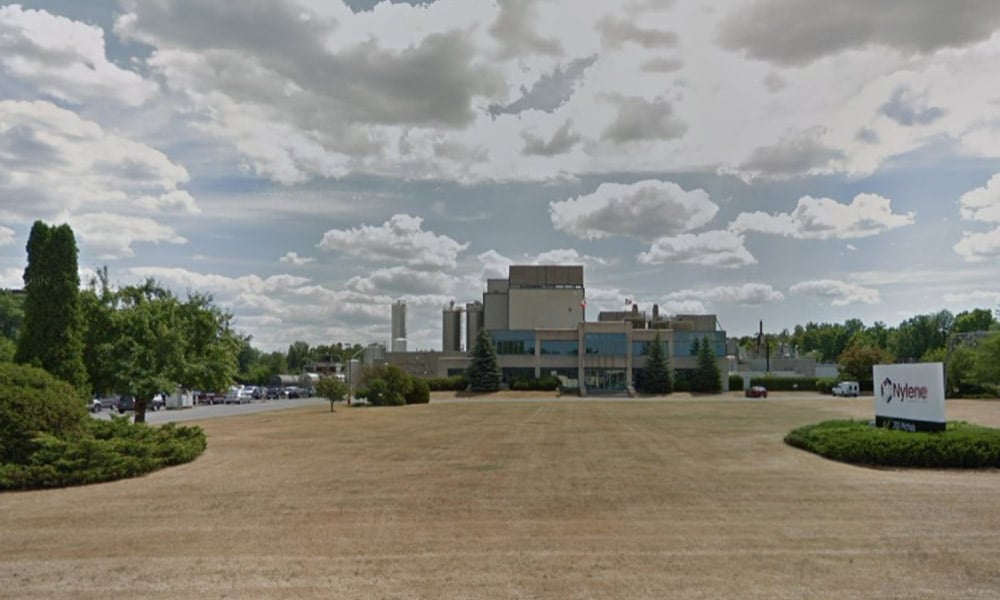 The employee presented a very sympathetic case. Having worked for the same company for 39 years, she was laid off at the age of 58 and given eight weeks of termination pay and 26 weeks of severance pay.
Dianne Currie ended up suing for 26 months' severance — and she won, to the surprise of some who felt 24 months was an appropriate cap for severance pay — barring "exceptional circumstances."
It's just a bad trend, says Barry Fisher, a mediator and arbitrator of both employment and labour relations matters in Toronto.
"The age-old problem is judges keep on saying, 'Every case is different.' No, they're not, actually. Thousands and thousands of people are terminated every year — they're not all different," he says. "We don't need to look at every single case differently. It's not a service to anyone. It's not a service to employers and it's certainly not a service to plaintiffs."
But the facts were pretty compelling in the employee's favour, says Kevin Butler, an associate at Tierney Stauffer in Ottawa.
"In the end… I think the judge was really motivated in this case to give [Currie] the remedy that she was seeking. And the employer really missed a bunch of things, didn't do a good job of papering and documenting the file. And that's ultimately, I think, what convinced the judge to rule in her favour."
39-year career includes pension
Currie began working for Badische Canada in 1979 in Arnprior, Ont. as a twisting operator. By 2004, she was a chief operator of spinning/SDT/Zeftex, and that same year, the company was sold to Honeywell Nylon Canada, and the pension plan was replaced with an RRSP matching program.
In 2005, Nylene purchased the Anrprior facility and Currie accepted a new offer of employment.
In June 2017, she was advised that she satisfied the criteria to receive her accumulated pension plan, but she would be required to retire and then Nylene would offer her employment. Currie accepted the offer.
However, in December 2018, Currie and 16 others were terminated. Currie's severance package included eight weeks of termination pay for $7,869 and 26 weeks of severance pay for $25,574 as Nylene felt there was a break in Currie's employment and service following her retirement.
As a result, Currie sought damages including $77,379 for loss of remuneration. She later amended her claim to increase the amount of damages to $138,962 representing 26 months' notice, arguing there were exceptional circumstances that would warrant exceeding the base notice period of 24 months, as set out in the 2006 Lowndes v. Summit Ford Sales.
In the end, Justice Marc Smith agreed with her assessment in his ruling Currie v. Nylene Canada, Inc., 2021 in the Ontario Superior Court of Justice.
For one, there was no break in service with Currie's retirement in 2017, he said.
"She relied upon the representations made to her that her employment conditions would remain the same, which meant that her status as a longstanding employee and that her tenure would not be affected by her signing a new employment agreement."
26 months granted
As for determining wrongful dismissal damages, the modern approach is to apply the factors in the 1960 Bardal v. The Globe and Mail Ltd., said Smith in his ruling. He cited Currie's 39 years of service and limited education and skills, along with her inability to find alternative employment after her dismissal by Nylene.
"At the time of her termination, Ms. Currie was 58 years old. She was in her twilight working years, closing in on the end of her career. She has worked and developed skills in a very specialized field," said Smith. "Ms. Currie's experience has been limited to one employer… in one type of environment… which makes it very difficult to transfer her skills to a new employer."
Given these factors, the termination was equivalent to forced retirement, he said.
"Considering Ms. Currie's unique situation, and combining all the factors set out in Bardal, I conclude that Ms. Currie has demonstrated the existence of exceptional circumstances."
Questionable conclusion?
But every one of the factors that this judge sees as exceptional is already taken into account in the Bardal factors, says Fisher.
"'Exceptional' should be something outside of Bardal [for example] where the employer does something which would have a direct, negative effect on the person's ability to get a job… or made unfounded allegations of cause."
This case puts us back to the pre-Dawe days where there was even less certainty in an already uncertain world, he says.
"Since Dawe, both employers and employees knew that 24 months was the realistic maximum and that it was quite easy to hit that mark. These two factors have made long-service cases easier to settle. Now, we will be back to plaintiffs claiming 30 months' notice and defendants responding with 16 months," he says. "Now, this is like 'Here we go, again.'"
But the judge came to the right decision, based on the facts and this being a unique case, says Butler.
"It's not too often you see this kind of situation unfold. In fact, I don't think I've ever heard of this type of fact scenario before," he says. "She was a long-term employee, she's had very limited education, a very specialized skill set... not a lot of transferable skills…. She was actively seeking other employment and really wasn't getting anywhere with it. So, given all the factors, I think he's right."
The judge highlighted Currie's limited education, length of service and her age, along with the dismissal being equivalent to a forced retirement, says Genevieve Cantin, an associate at Cavalluzzo in Toronto.
"I wonder if the judge looked at that factor and weighed that more significantly than the others? I really don't know; it will be certainly interesting to see how another court deals with this, in light of the fact that Dawe says the opposite, which is... these factors are already considered into Bardal analysis… it really is fact-specific."
But the employer also made a mistake in offering the statutory minimum, and then saying in court that 20 months was reasonable, says Fisher.
"The employer who says, 'We believe this is the right notice period and we've paid it,' that's a whole different scenario. You don't look like you're trying to starve the plaintiff out."
Nylene also failed to properly document the employment file, says Butler.
"It appeared that there was a break in her service. But it just wasn't brought sufficiently to her attention, so that she could understand the implications of that."
"The age-old problem is judges keep on saying, 'Every case is different.' No, they're not, actually." - Barry Fisher, mediator and arbitrator
Takeaways for employers
As for the implications of Nylene, it could lead to longer notice periods or bigger payouts, says Cantin.
"It certainly could mean more litigation because employees might be hoping to get the 26 months," she says. "This decision will signal to them, certainly, and to employment lawyers on the employee side that it is possible… if the facts match up with an extraordinary circumstance."
It could also make people intractable during the pandemic, says Cantin, "because surely COVID is an extraordinary event — but we'll have to see how that plays out."
From Nylene's perspective, this result could have been avoided by providing Currie with a clear and unambiguous letter and re-employment offer, says Butler.
"They approached her initially and she thought about retiring and accessing her pension, and then they told her how she could do it," he says. "And those discussions are not really documented anywhere…. It would have been helpful if there was a letter that would have been sent to her setting out or summarizing those discussions."
The reoffer of employment was also not specific enough, says Butler.
"It didn't say that they were recognizing her service. On the other hand, it didn't say that they were not recognizing her service, and it was vague on that issue. But it did indicate they were recognizing her service for other purposes. So that's a problem… I just think there were a number of mistakes made by her employer."