'Given today's challenges of attracting and retaining talent, employers should take note of the high return on investment for doing gifting right'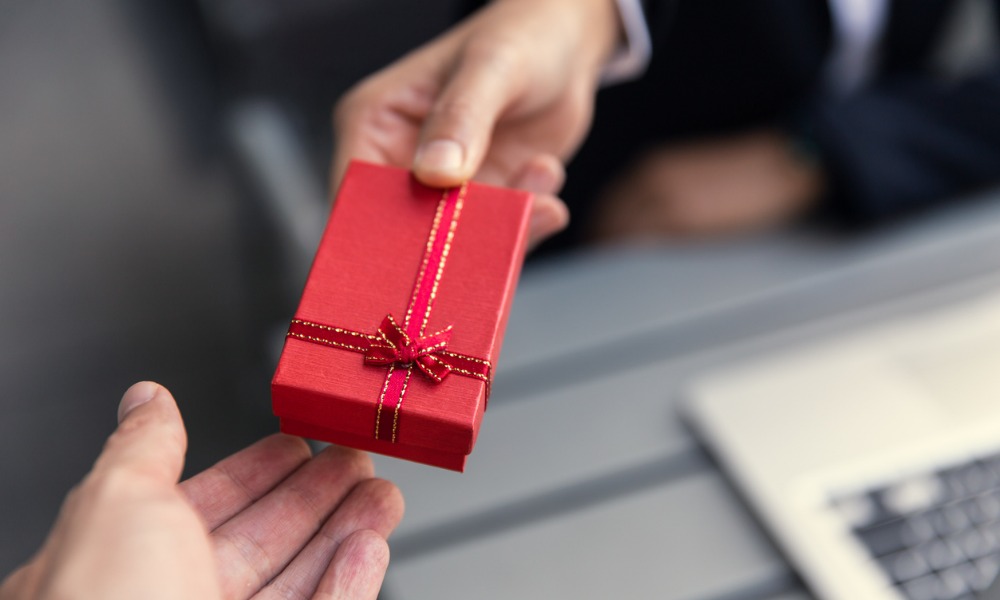 With a simple gift this holiday season, employers can boost staff's job satisfaction far longer than just December.
Sixty-five per cent of workers believe everyone at their company should receive a holiday gift, and 75 per cent say receiving a holiday gift from their employer increases their job satisfaction, according to a report from payouts platform Tremendous.
This boost lasts more than a year, according to 32 per cent of workers. Meanwhile, some say the increased fulfillment lasts for a year (14 per cent), six to 11 months (nine per cent), three to five months (19 per cent) or one to two months (18 per cent). Only eight per cent say the boost lasts for one to two weeks.
Read more: Gift boxes at home keep remote workers connected
And what would workers want to receive from their employer? Money, say 65 per cent of respondents. This may come in cash, gift cards or money added to their paycheck.
"The data is overwhelming: unless you're gifting money to employees, you're doing it wrong," says Ian Floyd, head of research at Tremendous.
And a majority of workers are not expecting much. In fact, 66 per cent say that a gift that falls somewhere within the $50 to $100 range is the right amount, finds the survey of 1,500 U.S. employees in October 2022.
Read more: Getting gift-giving right
And 34 per cent percent of respondents say everyone at the company should receive the same dollar amount as a holiday gift, compared to only 14 per cent who say the dollar amount should be specific to each employee.
But employers should be careful, as 31 per cent say a bad gift made them feel unappreciated.
"Some companies pay to make their employees feel worse with gifts that are cheap, useless or both," says Nick Baum, co-founder and CEO of Tremendous. "Given today's challenges of attracting and retaining talent, employers should take note of the high return on investment for doing holiday gifting right."