The right recognition, in the right amount, makes all the difference with employees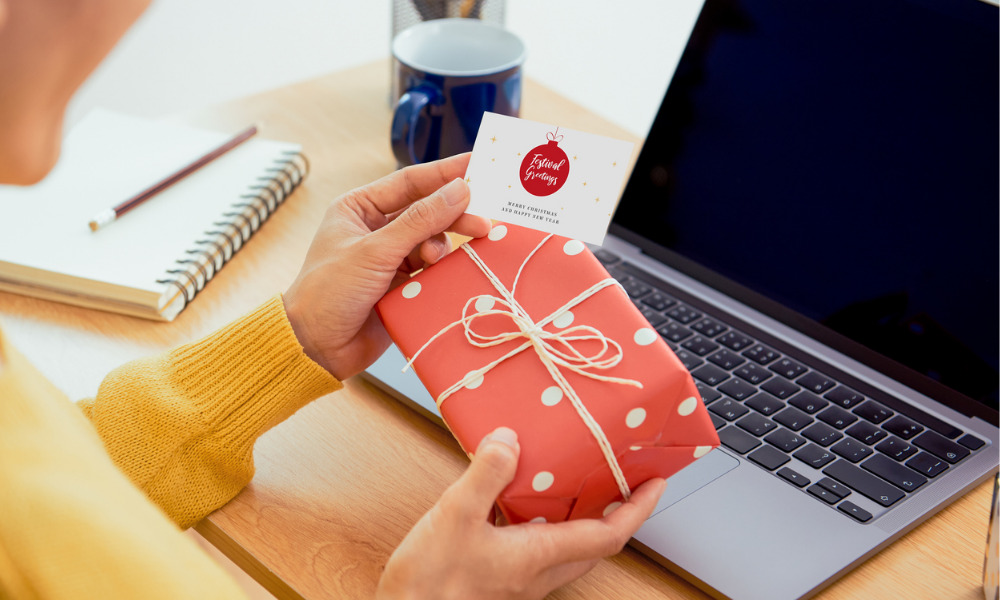 Ah the gift-giving season. It's fast approaching and already I'm stressing about what to get family and friends.
High inflation and threats of a recession suggest I should be extra careful with the budget, further complicating the issue.
But I have to wonder if that extends to employers too? Is this a stressful time for team leaders and managers in trying to figure out how to dole out employee recognition for the holidays?
Judging by a recent survey from a payouts platform, they'll want to be careful, because the type of gift, and the dollar value of the gift, can make or break the sentiment.
"Given today's challenges of attracting and retaining talent, employers should take note of the high return on investment for doing holiday gifting right," said Nick Baum, co-founder and CEO of Tremendous.
Read more: Gift boxes at home keep remote workers connected
Not surprisingly, the survey found that 75 per cent of respondents said receiving a holiday gift from their employer increased their job satisfaction.
More surprising? Nearly half (46 per cent) said this boost in satisfaction lasts for one year or more.
And the best amount? Two-thirds say the $50-$100 range is appropriate, found Tremendous.
But employers take note: 31 per cent of the employees said a bad gift made them feel unappreciated.
When it comes to the type of gift, money is the most desired, according to 65 per cent of the 1,500 workers surveyed.
Only 2.3 per cent said company swag is their top gift choice, alongside other less-desired items such as a charitable donation (1.4 per cent), a "fun experience (2.3 per cent), a thank-you note (2.5 per cent), a team dinner (4.4 per cent), a specific gift card (7.8 per cent) and – surprisingly – more time off (8 per cent).
Read more: How to make the holidays more inclusive
But overall, employees feel pretty magnanimous about the whole gift-giving thing: 65 per cent said everyone at the company should receive a holiday gift.
And when asked about the value of the gift, only 14 per cent said dollar amount should be specific to each employee, while 34 per cent percent said everyone at the company should receive the same dollar amount as a holiday gift.
Overall, it doesn't sound terribly personal – nearly everybody should get a gift, in the same amount, that amounts to free money. So homemade jam from your boss or a social gathering with colleagues just don't hold the appeal of cold, hard cash.
With the higher cost of living these days, it shouldn't be surprising that this is what people want. We've been hearing all about flexibility in the workplace, and apparently that extends to holiday gifting also — people want the funds to choose how they spend them.
So employers take note: If you get the gift giving wrong, it could have ramifications for employee satisfaction, which we know should not to be trifled with, thanks to a tight labour market.
Now if I can just figure out a better gift than a jigsaw puzzle for my parents, I'm all set...