'The most important investment we can make is in our people'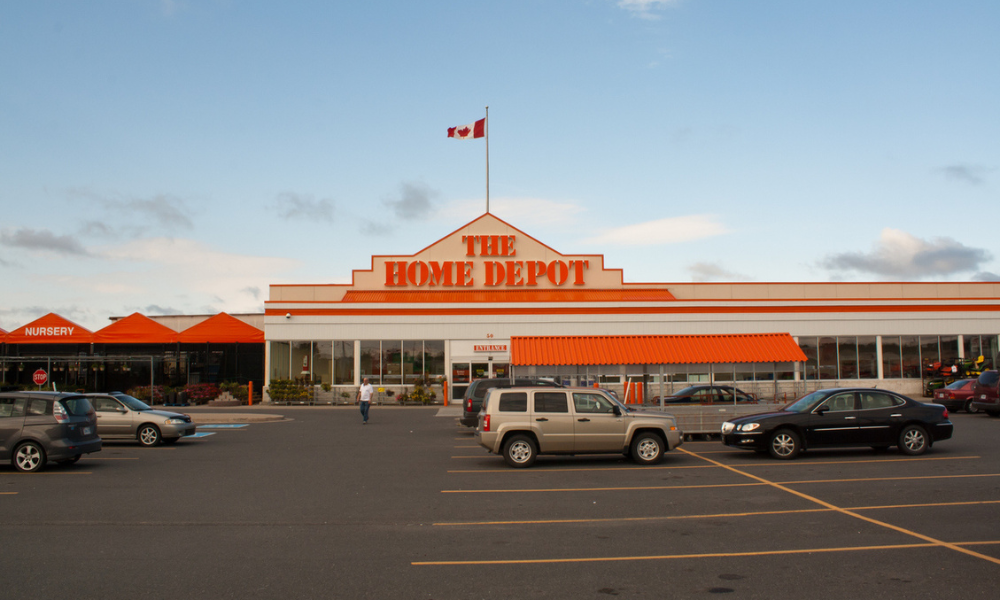 After reporting strong numbers in the fourth quarter of 2022, home improvement retail giant Home Depot has announced plans to invest $1 billion upgrading salaries for front-line employees.
"The most important investment we can make is in our people. We believe this investment will position us favourably in the market, enabling us to attract and retain the level of talent needed to sustain the customer experience we strive to deliver," says Ted Decker, chair, president and CEO.
The company, which has 2,322 stores, mainly in U.S. and Canada, will give a raise to its stable of roughly 475,000 workers it calls associates. The company operates 2,322 retail stores in all 50 states, the District of Columbia, Puerto Rico, the U.S. Virgin Islands, Guam, 10 Canadian provinces and Mexico.
Starting pay will be at least $15 per hour in all markets, according to a story on CTV News.
"Our ability to deliver growth on top of the $40 billion of sales growth achieved over the prior two-year period — while navigating persistent inflation, ongoing global supply chain disruptions, and a tight labour market — is a testament to investments we have made in the business, as well as our associates' relentless focus on our customers," says Decker.
Strong sales figures
The good news for Home Depot workers comes as the company reported sales of UA$35.8 billion in the last quarter of 2022, which was an increase of $112 million versus the fourth quarter of 2021.
Net earnings for the fourth quarter of fiscal 2022 were $3.4 billion, or $3.30 per diluted share, compared with net earnings of $3.4 billion, or $3.21 per diluted share, in the same period of fiscal 2021.
Sales for fiscal 2022 were $157.4 billion, an increase of $6.2 billion, or 4.1 percent, from fiscal 2021
"Fiscal 2022 was another record year for The Home Depot as our team continued to successfully execute in a challenging and dynamic environment," says Decker.
Many employers surveyed by Normandin Beaudry plan to set aside more money that previously predicted for 2023 wage hikes.