Boosting teams' motivation and results through gamification and applied behavioural economics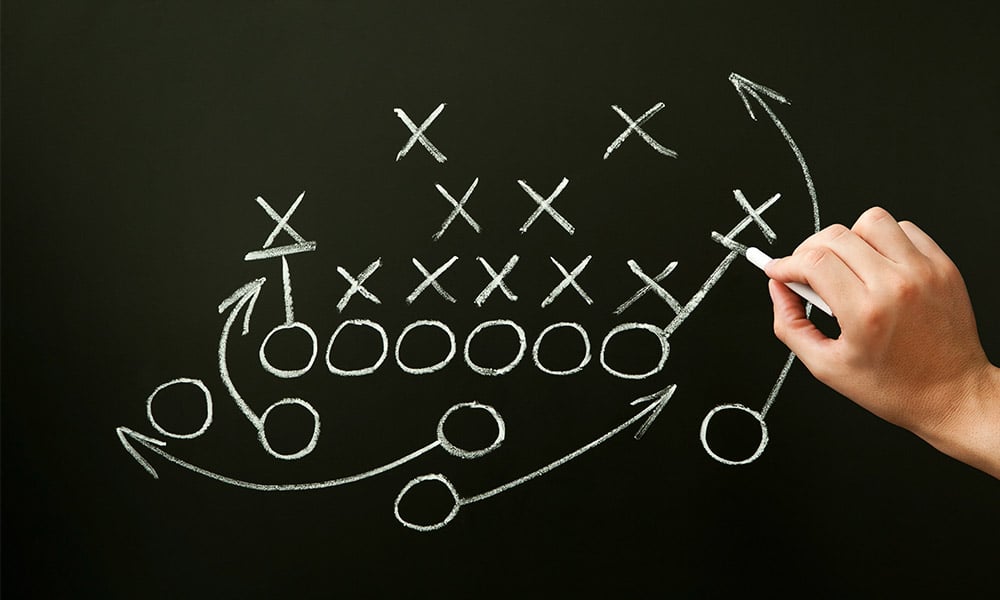 Even the most talented sales teams need great coaching to maintain focus on the goal, refine sales techniques and motivate ideal behaviours to drive the very best results. One way to provide real-time coaching, consistent feedback and fun in a sales incentive program is to add gamification.
At its core, gamification applies game mechanics to non-game activities and processes to prompt specific behaviours and inspire action. But corporate gamification is not about creating something new — it's about amplifying the effect of an existing core experience by applying the motivational techniques that make games so engaging.
When people hear gamification or game mechanics, they envision games created for a business purpose. There's a place for gamification and there's also a place for games themselves. People often confuse the two.
For example, gamification applies tools and techniques such as award points, missions, leaderboards, levels, badges or other progress identifiers to a website, process or application — keeping users engaged and focused on the end goal. Games or game playing, on the other hand, provide an appealing mechanism to motivate players, such as reinforcing the behaviours that drive business or recognizing specific achievements.
In gamifying high-value interactions with a sales team, you can drive both short- and long-term sales success, which results in stronger collaboration, deeper loyalty and increased revenue. Here's how to leverage gamification to deliver a winning sales contest:
Use the home field advantage: It's best to add gamification to a system that a sales team already uses — such as a sales force automation (SFA) tool or customer relationship management (CRM). The game mechanics become a fun and engaging enhancement to a digital experience that employees are already accustomed to using. Leveraging your home base, along with data from sources that you already have, can create a multi-dimensional sales contest that drives immediate and ongoing action.
Make winning plays to move the ball forward: Compensation plans create a bell curve of performance among sales reps as they practise income targeting — becoming satisfied with their compensation based on a comfortable level of performance. Well-designed sales contests and incentives are a way to push them outside their comfort zones, move the middle and engage the team while keeping them focused on specific objectives.
Like a winning football playbook, a well-thought-out strategy for a sales contest or incentive is essential. Use game mechanics to encourage salespeople to complete high-value activities that lead to the completion of long-term goals.
To motivate team collaboration, layer in activities such as "Complete three win-loss reports" to reinforce CRM usage or "The region with the most units sold will earn 500 award points per person." Specific targets eliminate any guesswork for the sales team by showing them the right play to make at the right time.
You can also call plays on the fly by adding targets and goals to the incentive at any time. Because you'll have insight into the actions the sales reps are taking, you can adjust as needed to maximize the motivation.
Check the scoreboard: Salespeople, like athletes, are focused on the goal of winning. But a sound gamification strategy can help them fine-tune their performance. Incorporating gamification into an SFA (sales force automation) and sales contest strategy will allow for quick visuals on progress toward goals, motivate collaboration, showcase achievements, celebrate top award-point earners and create friendly competition.
Remember: Sometimes, winning is everything. A great sales incentive needs to inspire people with something more than salary and commission. When they earn points, they can redeem for amazing merchandise and experiences, allowing them to indulge in a reward that they would not normally justify out of their own budget, as well as giving them bragging rights with family and friends.
Bringing gamification and the science of applied behavioural economics into a sales incentive program is a powerful tool to amp up a team's motivation and drive measurable results.
Both at BI WORLDWIDE, Sherra Buckley is an account director in the life sciences and health-care group in Minneapolis and Lea Sorrentino is the director of creative strategy in the Bunchball division in Philadelphia. For more information, email [email protected] or visit www.biworldwide.ca.