Purity Life added virtual care to its employee benefits and saw impressive results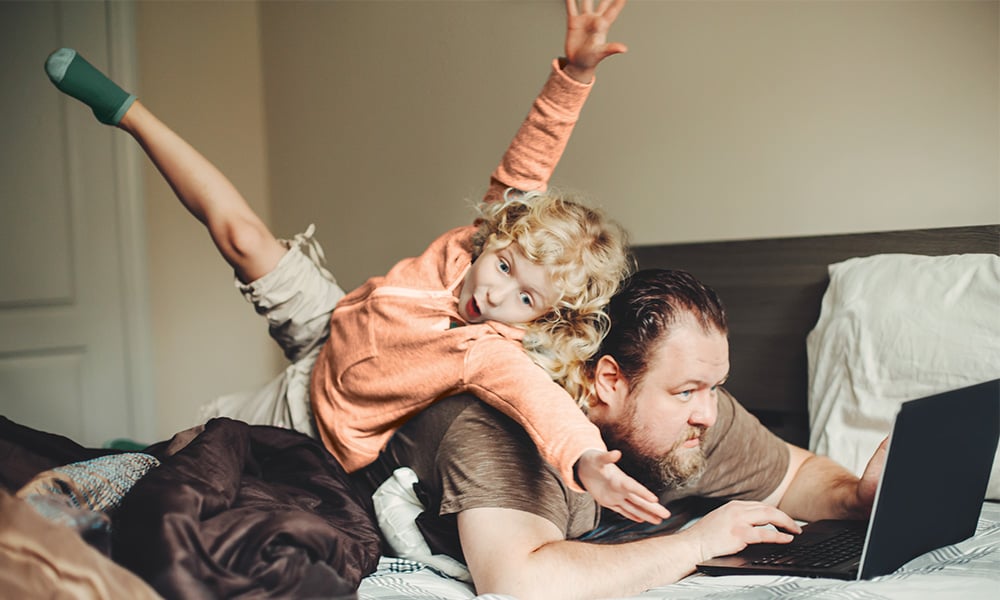 This past year, our usual support systems have been wrenched away from us. There's no doubt the mental health of Canadians, including that of employees, is in jeopardy.
Typical mental health challenges have been exacerbated by the isolation of quarantine, the shift to remote work and new family logistics putting a strain on even the most resilient workers. Plus, there's the collective anxiety we all share about when and how the pandemic will end.
Morneau Shepell's recent Mental Health Index clearly demonstrated this crisis of mental health. According to the November 2020 report, the average worker is now under the same strain as the most distressed one per cent of workers one year ago.
As time drags on, this phenomenon is not budging. December, when this was written, marked the eighth consecutive month that Canadians have had strained mental health. Not only does this impact the quality of life your workforce maintains, it also has dramatic impacts on the productivity and retention of your workforce.
It's time to put employee mental health under the microscope and look at real-life success stories from Canadian employers that have helped their employees weather this storm. Here's how one health-focused company tackled these challenging circumstances, while boosting employee morale in the process.
Purity Life takes proactive approach toward overall health
Purity Life knows a thing or two about well-being. It's Canada's leading distributor of natural health products, helping Canadians make healthy choices when it comes to their diets and lifestyles. (You can thank the company for providing your favourite almond butter brand.)
Purity Life's Michele Albrecht, vice president of human resources, sat down to speak about the company's experience with Maple. They signed up for Maple's mental health program in April 2020 and are effusive about the program's impact.
"Health and wellness have been one of our top priorities at Purity Life. We are committed to shaping the pathway to a healthier lifestyle and the Maple mental health coverage has provided us with the tools to live up to one of our core value pillars to make a difference in the lives of our employees and each other," says Albrecht.
As a company with its feet firmly in the health space, Purity Life has been proactive when "walking the talk" with their internal wellness culture. They have built a business philosophy around the idea that employee well-being translates into better performance, which in turn translates into happier clients.
Their motto "It starts and ends with employees" translates into "Investing in employees is the precursor to a healthy bottom line."
Ahead of the pandemic, Purity Life had already added virtual care to their benefits to allow employees to see a doctor remotely for advice, diagnoses and treatment on their own schedules. After seeing an annualized utilization rate of 147 per cent, the company knew it had landed on the right partner in Maple.
"Employees totally embraced the new concept of a virtual doctor from the get-go with no hesitation... unlike other initiatives we have launched," says Albrecht.
Purity Life attributes the program uptake to the direct, 24-7 access to physicians and the low wait times, which remove all of the barriers traditionally associated with accessing care in the physical world. This program has not only helped Purity Life prevent workplace absences but, at the start of the pandemic, it became clear that it was also giving peace of mind to employees who were unsure if they should be heading to a hospital or doctor's office during the pandemic.
In a year of extreme stress, removing even one worry for their employees made a big difference.
For a company committed to employee wellness, though, it became apparent to Purity Life that they wanted to do more to address the mental health impacts of the ongoing pandemic as nationwide lockdowns set in.
Virtual care breaks down barriers to mental health care
Even without a pandemic raging on, mental health is still a key challenge for Canadian employers. It is a leading cause of disability and of long-term work leaves.
And it's costly. The economic burden of mental illness in Canada is estimated at $51 billion per year when you factor in health-care costs, lost productivity and reductions in health-related quality of life.
Part of the reason for this crisis is the low accessibility of mental health services in our country, so Purity Life started its search for an online mental health provider by examining the most common barriers to accessing therapy. In their analysis, they found that people often run into obstacles such as:
scheduling — especially for parents and full-time employees
travel time — particularly for people who live in rural or remote areas
privacy — avoiding notice from family members, co-workers or neighbours
budget — high-quality therapy can come at a prohibitive price point
Seeing how Maple had broken down the first three barriers when it came to management of employee health and how enthusiastically employees had embraced the platform, Purity Life reached out to Maple about adding online therapy to their existing primary health program to eliminate the fourth barrier for their employees.
So far, Albrecht is impressed by Purity Life's program results. She believes the success of the program is driven by the streamlined user experience, which offers employees a one-stop shop for their physical and mental health issues.
"We love that employees can simply log into Maple and access psychotherapy at the click of a button," she says.
Patients on Maple can book recurring visits with the same therapist for longer-term mental health management and coaching, and the flexible model also includes access to same-day, on-demand therapy sessions, with wait times averaging less than two hours.
This ability to access help when it's needed most can make a major difference in the quality of care delivered. Highly effective psychotherapy methodologies such as cognitive behavioural therapy (CBT), for example, rely on a patient's ability to determine the root cause of a concern and evaluate their thinking in order to adjust negative thought patterns.
If employees aren't able to identify that root cause, the rest of the process isn't going to provide the desired results. With on-demand support, however, employees are able to rapidly enact mental health strategies that can otherwise take months to master.
For Purity Life's employees, there's no more going it alone, even while quarantined.
When asked if Maple helped Purity Life reach its wellness program goals, Albrecht says the partnership is "exceeding expectations and the participation numbers are very impressive."
Purity Life's employee signup rate currently sits at 83 per cent, which the company attributes to Maple's step-by-step support in launching an employee communications plan.
Supporting your team's mental health
As COVID-19 carries on, mental health continues to be a growing concern.
With decreasing stigma and new means of accessing care, however, there is an opportunity to make a meaningful difference in the mental health of employees.
The long-term benefits of these programs — including increased employee engagement, retention and productivity, as well as decreased disability claims and long-term leaves, to name a few — can have a dramatic impact on a company's bottom line.
Flexible virtual care models are proving to be a powerful tool for any company invested in the health and wellness of its people. All you need is a smartphone, tablet or computer to get started.
Maple is a global health-care app for fast, convenient, 24-7 access to Canadian licensed doctors. For more information, visit www.getmaple.ca/business.