Living standards hit has big implications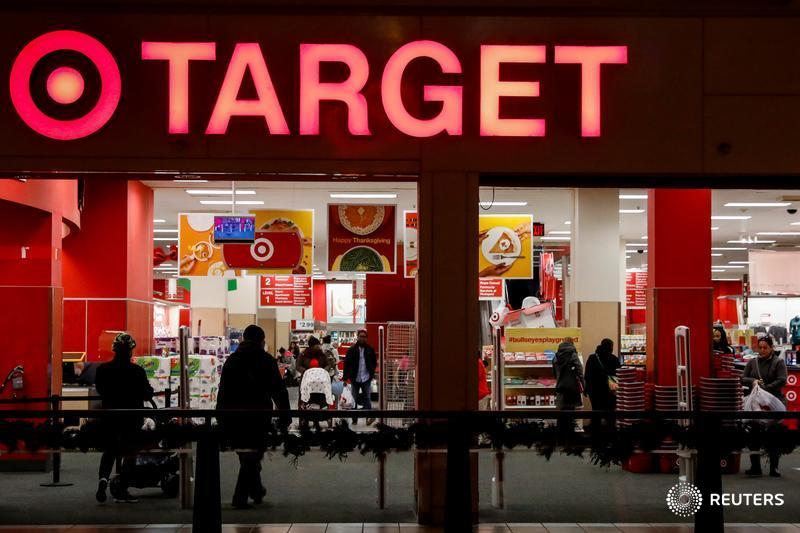 LONDON, U.K. (Reuters) — In 2014, a few days after she took over as chair of the U.S. Federal Reserve, Janet Yellen admitted that she could not fathom the "very worrisome" trend of weak wage growth for American workers.
Now, as she nears the end of her four-year term, the problem remains a mystery, and not only in the United States.
In many countries, more people are in work than before the global financial crisis as the world economy racks up its strongest growth since 2010.
But pay, which would normally rise more quickly as employers compete for staff, is rising painfully slowly for many.
The living standards hit has big implications, fueling the frustration of many voters who have dealt stinging rebukes to establishment candidates in elections around the world, most notably the victory of U.S. President Donald Trump last year.
And if the pattern doesn't change soon, it's likely to take its toll on many of the world's advanced economies in 2019 just as they finally emerge from the hangover of the financial crisis, the Organisation for Economic Co-operation and Development says.
U.S. data due on Friday is expected to show another solid month for job creation in November but more attention is likely to be on workers' earnings which showed the weakest rise in a year-and-a-half in October, up by an annual 2.4 per cent.
That's an improvement from growth of less than 2 per cent as recently 2015 but before the financial crisis, American wages were growing by as much as 3.6 per cent a year.
The weak wage numbers raise big questions about how fast inflation is likely to pick up — it has undershot the Fed's target for more than five years — and how many more interest rate hikes the U.S. central bank is likely to make in response.
The Fed is widely expected to raise rates for the third time in 2017 on Dec. 13 and investors are more on edge about what message it will send about its plans 2018.
If wage growth is weak in the United States, the picture is bleaker for workers in many other countries.
In Britain, workers are facing the prospect of nearly two lost decades for earnings growth, taking inflation into account, according to new official forecasts.
For OECD economies overall, real wage growth is projected to remain moderate, barely picking up speed over the next couple of years, the Paris-based organization says.
Andrew Milligan, head of global strategy at Aberdeen Standard Investments in Edinburgh, said there were signs that some U.S. employers were starting to raise their pay.
U.S. retailer Target said in September it would increase its minimum hourly wage this year by a dollar to $11 and to $15 an hour by the end of 2020.
"But the uptrend is very gentle," Milligan said.
Economists think the cause of the global earnings slowdown, at least in part, has to do with escalating competition in the world economy, and the rise of giant online corporations such as Amazon and Uber, which is squeezing many employers.
Yellen has said she thinks America's tight labour markets will ultimately lead to rising prices. But her successor Jerome Powell, who replaces her in February, has yet to show how convinced he is.
While the Fed is likely to have to wait longer than its meeting in December for signs of a sustained pickup in pay growth, it will have a good sense of the fate of President Trump's plans to cut corporate and individual taxes which have the potential to speed up growth and inflation more quickly.
Politics are key to the economic outlook in Europe too, especially with the Brexit negotiations entering a key phase.
British Prime Minister Theresa May is due to meet European Commission President Jean-Claude Juncker and his chief Brexit negotiator, Michel Barnier, in Brussels on Monday.
After long-awaited signs of progress on key issues such as the size of Britain's Brexit divorce bill, sterling has risen in recent days, hitting a two-month high against the U.S. dollar.
If Monday's meeting is deemed by Brussels to have produced sufficient progress, then EU leaders could give a green light to trade talks at a summit on Dec. 14 and 15, reducing the risk of a chaotic British departure from the bloc.
Britain's economy is growing more slowly than most of its European peers and investors are watching for signs that the euro zone recovery can keep up its recovery.
Hetal Mehta, an economist at Legal & General Investment Management, said German factory orders data on Wednesday would give a forward-looking signal of whether exporters are continuing to cope with the rise in the euro currency.