TFSAs also popular investment for many employees: survey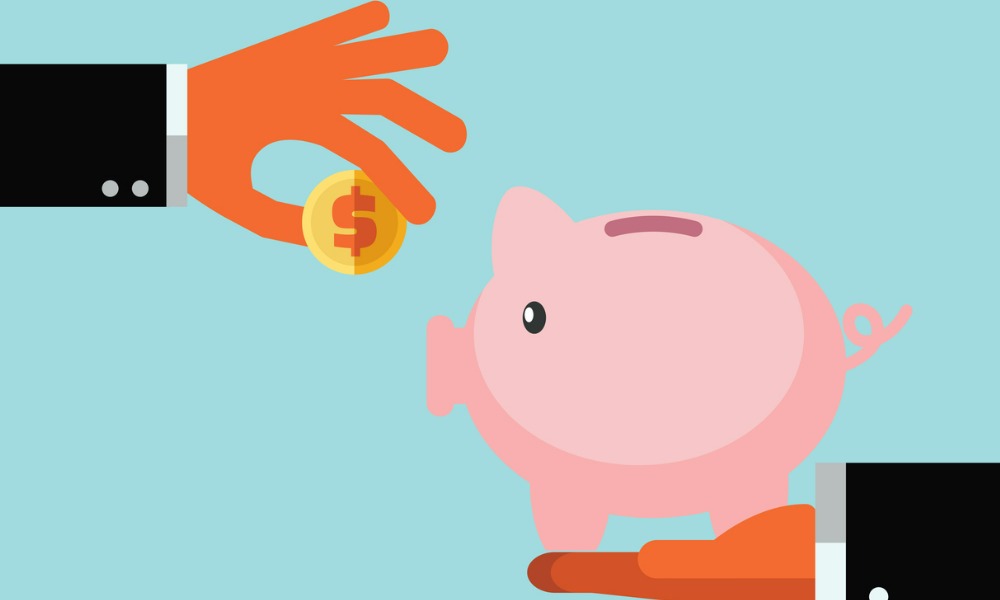 More Canadians are taking actions now to prepare for life after employment, according to a recent report.
Over half (51 per cent) plan to contribute to their Registered Retirement Savings Plan (RRSP) this year — an increase of 18 per cent from last year, according to investment dealer Edward Jones.
The year-over-year surge is driven by those aged 18-34 and 35-54, who are 22 per cent and 23 per cent, respectively, more likely to contribute to their RRSPs this year.
The percentage of those who can't afford to contribute now stands at 16 per cent — up from 29 per cent last year.
"Intentions to contribute are at their highest level since the start of the pandemic, which is due in part to the Bank of Canada's decision to increase interest rates. Those rate hikes were designed to replace spending with saving, and our data demonstrates they are doing just that," says Julie Petrera, senior strategist for client needs at Edward Jones.
"As priorities shift towards saving, in this case for their retirement, it's important for Canadians to ensure their financial strategy is up-to-date. It's a necessary step to getting on track, staying on track, or fast tracking towards those re-focused financial goals."
Almost nine in 10 (88 per cent) of Ontarians feel more needs to be done to encourage people to save for retirement, according to a previous report from the Financial Services Regulatory Authority of Ontario (FSRA).
More options needed
But workers think that RRSPs alone are not enough for the post-employment time, finds Edward Jones's survey of over 1,600 Canadians, conducted Jan. 27 to 29, 2023.
Over two in five (43 per cent) believe they should have a combination of an RRSP and other investment options. And just 19 per cent believe an RRSP alone meets their saving and investing needs, while 12 per cent prefer other investment options altogether.
Other investment options Canadians are considering include another registered account like a Tax-Free Savings Account (TFSA) (51 per cent), real estate (11 per cent) and non-registered investment accounts (10 per cent).
"The data highlights the important fact that there is no such thing as a one-size-fits-all approach to investing. Canadians are all different and their needs are constantly changing," said Petrera. "These account types offer various benefits and restrictions both immediately, and longer-term."
Working Canadians now believe they'll need close to $2 million stashed away in retirement funds, according to a recent report from BMO.
Current finances
The increase in retirement preparation comes at a tough time. Asked to describe how they feel about their current financial situation, half (50 per cent) say they are nervous and 14 per cent say they are fearful, finds Edward Jones.
Just one in three (33 per cent) of respondents say they are happy with the current state of their finances.
Over half (51 per cent) say the cost of living is their most significant barrier to saving for their retirement, more than those who cite income (19 per cent) and debts (14 per cent).
Three in four respondents to a previous survey note high inflation and market volatility have significantly increased their money worries.