Regulations will make it illegal to reprimand employees who inquire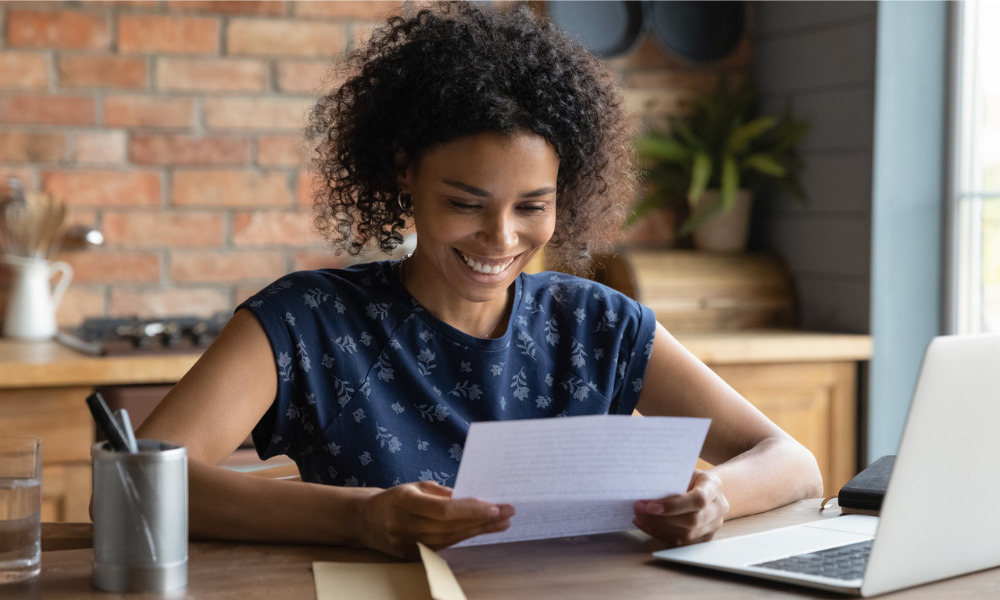 For employers operating in Canada's smallest province, P.E.I., pay ranges or expected pay will have to be made public in job ads beginning June 1.
The amended regulations to the Employment Standards Act will also prevent employers from seeking pay history information from a candidate and it will also prevent employers from punishing workers who ask for data around salaries.
It's not expected to greatly impact employers, says one HR consultant, as the province faces unique challenges due to its small size and the challenges that already presents.
"It won't have a drastic effect on employers or applicants because employers have been trying to put out more information about what the key ranges will be for positions just because of the labour market the way it is," says Wendy MacIntyre, of resolveHR in Stratford P.E.I., and the chair of the board for CPHR PEI. "I think it will be interesting for employers now, to have to think ahead: 'What are we actually going to offer for this position?'"
Because the majority of businesses in P.E.I. are small- and medium-sized, a lot of unique jobs and positions exist, making classifications difficult to compare with others that are similar, says MacIntyre.
"When they hire somebody, one person for a specific position that nobody else has, a lot of times they don't even know what to pay, or what an average is for a person [and] what they have been paid from another position has been where they've been trying to benchmark from."
More candidates are actively seeking out more information about salaries, found a survey.
All about EVP
For those local employers who haven't put a lot of thought into this in the past, some effort will have take place in order to address the current labour market conditions, says a benefits expert.
"For employers that don't have a well-defined employee value proposition (EVP) today, they'll have some work to do. There's much more to compensation than just the salary or the hourly pay so employers will need to really commit to paying everyone fairly and appropriately yes, but there are many factors to consider and some of these factors include the length of employment, the levels of training for employees, and the overall experiences that the employee bring to the table," says Liana O'Brien, vice-president benefits consulting at HUB International in Bedford, N.S.
"These will be unique to every employee and really, those are the conversations that managers will need to be better trained at having: it's not just about paying everybody the same salary, it's really about an overall compensation strategy."
Once the figures are well known and publicized, efficiencies should rise, according to MacIntyre.
"One of the things will be really beneficial is that people who apply, they'll apply if they're interested in that pay range; they won't apply if they're not so for both the candidate and the employer, they'll save some time and some disappointment too. When somebody applies for this great job title, because a lot of times people just say titles don't matter, but they do when it comes to compensation."
During the interview process, talk of salaries is "always an awkward topic," says MacIntyre and by having this gotten out of the way early, it will make things run much more smoothly.
"You could have gotten to a second interview, or an offer even, and you've spent all that time talking to this employer or this candidate, and then to realize you're not anywhere near meeting expectations for either. This will just help skip over that inefficiency, hopefully. Even just having a range to post is a reasonable expectation for everybody."
What about HR?
For HR professionals, there are a number of efforts that will have to be undertaken to comply with the new law, says O'Brien. "The short-term ones of course, is to define those pay scales and pay ranges, so that they can advertise for jobs and to kind of start down that process."
While the expected pay will be readily apparent, there are other ways employees are compensated for their time and efforts and this is also a good way employers can help to both attract and retain workers.
"Now, employees will know the salary range, and they will be looking for the benefits, the perks of an organization, and that overall value proposition that the employer can make to the employees. Employers will need to be clear and strong on that. Employees today are looking for organizations that care about them, that have strong mental and physical wellbeing support systems in place and it won't just be about pay," says O'Brien.
But what are the biggest benefits generally for pay transparency?
"Apparently, it's been researched to show that when there's pay transparency in the workplace, that increases people's productivity because they don't feel when they can see what people or what positions make, they don't feel as much like they're losing on something or that they're being paid less than others. They can see, we're about the same, so they pitch-in together," says MacIntyre.
When it comes to attraction and retention, "pay transparency goes a long way to building trust with an employer," says O'Brien and having it can only help the organization.
"Employees in today's market have choice and they are looking for organizations that they do trust, where they feel valued, where equality and equal opportunity is the norm do these type of things just are so important for the advancement of employers today, and attracting and retaining talent."
Transparency can be a great tool for finding new employees, but there a few pitfalls, says one expert.