Sufferers, caregivers see declines in mental health as pandemic drags on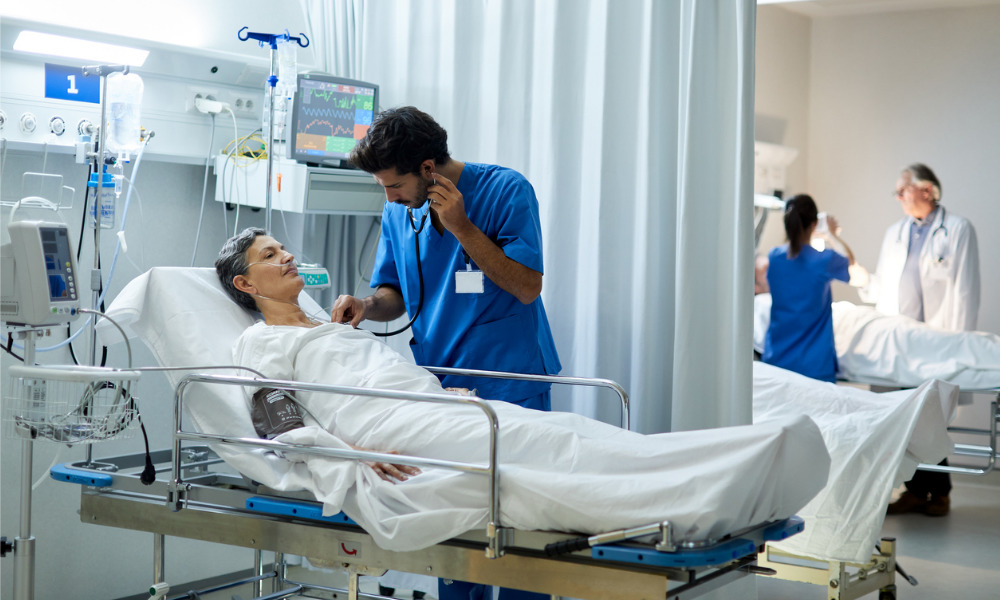 The pandemic's impact on the delivery of treatment and care in Canada has been unprecedented as two-thirds (66 per cent) of Canadians living with a chronic illness or major illness have faced challenges accessing treatment and care.
Thirty per cent have experienced a cancellation regarding screening and diagnostic appointments, and 43 per cent have experienced a cancellation or delay in their treatment, according to a report from HealthPartners.
Nearly half (45 per cent) say the delays in accessing treatment have had a negative impact on their quality of life.
"We know that 87 per cent of Canadians are likely to be affected by one or more chronic diseases or major illnesses throughout their lifetime," says Eileen Dooley, CEO of HealthPartners.
"The impact of COVID-19 on these Canadians ─ and their families and caregivers ─ cannot be understated. The threat of the virus itself, coupled with difficulties in accessing services, diagnoses and supports ─ at the same time that health charities have seen major losses in funding ─ is contributing to significant challenges to Canadians living with chronic disease and their caregivers."
Mental health considerations
Half (50 per cent) of those with such illnesses say the impacts of COVID-19 pandemic on their ability to access these services have negatively affected their mental health. Fifty-six per cent say decisions to postpone treatments will have implications for their treatment plan and 20 per cent say these will be long-term consequences.
Also, 62 per cent of caregivers feel more overwhelmed now than before the pandemic, with 53 per cent feeling the toll on their mental health. Seventy-one per cent say their mental health has been impacted by the pandemic. Fifty-one per cent say the additional care they've taken on has impacted their finances.
The Canadian economy lost almost $2.1 billion in lost productivity and wages in 2019 due to long wait times for surgery and other medical treatments, according to a Fraser Institute study.
Wait times a concern
People with heart valve disease or other cardiac conditions have been one of the many patient groups affected by extended wait times for care, according to Heart Valve Voice Canada (HVV Canada).
"Many cardiac surgeries are deemed elective as immediate threat is not always present, but this increases the risk of heart conditions worsening or causing serious emergencies if left untreated in time. Further, pre-pandemic wait times for TAVI [transcatheter aortic valve implantation] were already climbing, and now with additional patients eligible for this treatment option, COVID-19 delays for elective procedures are compounding the problem."
Nearly nine in 10 (88 per cent) Canadians agree that there's a need to improve the capacity of the healthcare system, be it through more beds, personal protective equipment, medical staff, or hospitals and clinics, according to a report released in November.