How to improve employee morale with new Group Insurance program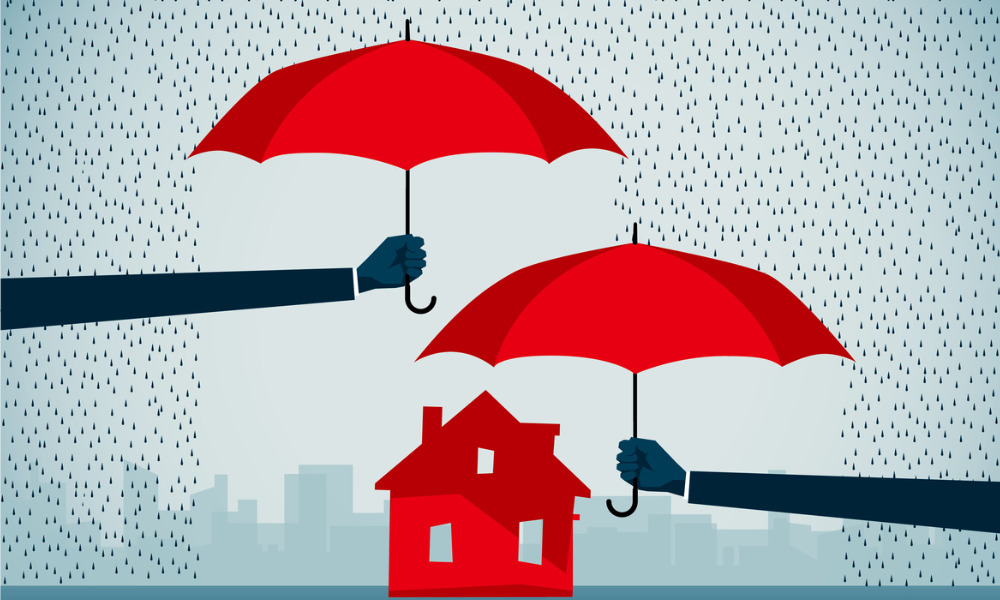 2020 has been a year full of change. We've all had to adapt the way we work and interact with family, friends, and colleagues, and digital experiences are playing an increasingly more important role in people's lives.
As the world becomes more digital, workplaces will have to adjust and stay on top of trends to continue to meet the evolving needs of their employees. One company that has been at the forefront of this digital evolution in its industry is Sonnet Insurance, a home and auto insurer that allows customers to quote and purchase a policy online in as little as five minutes.
Canadian employers face a competitive talent market and are highly focused on becoming employers of choice. Sixty-eight per cent of employees believe their employer has a role in their financial health,* so part of becoming an employer of choice is offering benefits that address employee financial wellness and provide peace of mind to the things that matter the most.
Sonnet is helping customers and organizations provide peace of mind through its wellness package that fits employees' home, auto, and financial needs – making their financial well-being one less thing to worry about.
Sonnet Insurance is changing insurance for the better. Its mission is to provide Canadians with an easy, transparent, and customized way to buy home and auto insurance online. They harness sophisticated technology and advanced analytics to provide a seamless insurance buying experience. At Sonnet, you can quote and purchase a policy during your lunchbreak, and customers can manage all aspects of their policy online. Of course, they also have a team of dedicated insurance agents ready to answer any questions by chat, email, or phone.
Sonnet is expanding its simplified home and auto insurance experience for Canadians through a new Group Insurance offering. Benefits include:
competitive rates, home and auto bundle savings and group discount
24/7 claims service and a network of pre-screened contractors and repair shops
exclusive Sonnet Connect partner advice, discounts, and promotions that contribute to financial well-being
Discounts and promotions: Sonnet is looking to provide your employees peace of mind, in every stage of life. Most people need home and auto insurance, but why stop there? Sonnet sees a role throughout the home buying, car buying, and savings journey of your employees. It has partnered with several different brands that share a commitment to customer experience that will positively impact Canadians at home, in their wallet, and on the road.
Employees can leverage Sonnet Connect's partnerships, which include discounts and offers across a range of financial services companies, to make a holistic contribution to personal financial wellness.
Claims service available 24/7: The Sonnet Claims Team is here to help protect the things that matter the most to your employees. Accidents happen – this is why the 24/7 Claims Team is ready at the drop of a hat to help assist when your employees are at their most vulnerable moment.
How to participate in the program: Sonnet is here to help contribute to your employee's financial well-being in times of uncertainty and to ensure they have the right coverage to fit their needs. Visit www.sonnet.ca/group to learn how your organization can participate in the Sonnet Group Insurance program, and help provide your employees with an overall financial wellness package that can support their personal goals.