Employers would be wise to rethink benefits plan design to accommodate the preferences and usage trends of five generations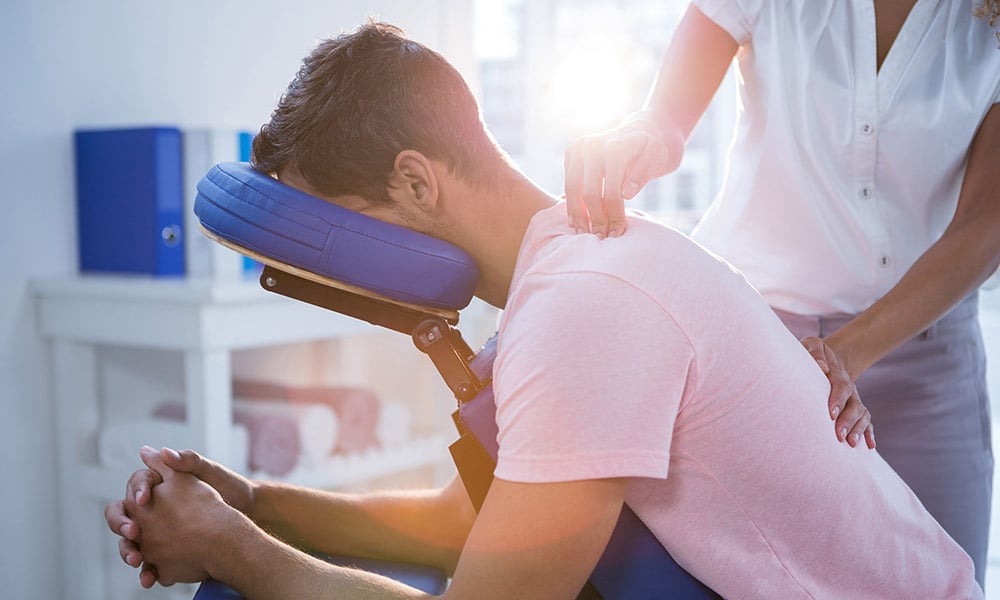 Today's workforce is more diverse than ever, adding a new dimension to an already complex benefits universe. In fact, Canada's working population now spans five generations working side by side — each with unique viewpoints, experiences, ways of accessing and digesting information, health-care needs and expectations.
As different generations use benefit plans in different ways, rethinking plan designs, in a cost-effective manner, is increasingly becoming top of mind. The focus? Flexible solutions, customizable approaches, inclusive of wellness strategies and choice.
Let's compare two interest groups at opposite ends. Millennials and baby boomers illustrate generational differences — differences that are not limited to professional situations, but also include product needs, service-level expectations and delivery methods.
When we look at Medavie data for 2019 for millennials, the top five extended health benefits are: massage (23 per cent), physiotherapy (10 per cent), chiropractic (10 per cent), glasses (eight per cent) and psychology (eight per cent). Additionally, millennials may be more inclined to seek access to paramedical services, such as naturopathy, osteopathy and acupuncture.
For baby boomers, the top five extended health benefits are: massage (15 per cent), physiotherapy (13 per cent), continuous positive airway pressure (CPAP) therapy for sleep apnea (nine per cent), glasses (nine per cent) and diabetes supplies (eight per cent). Data also tells us this generation may be more focused on available coverage for prescription medications.
It is evident these generations have diverse preferences and needs, making the case that much stronger for cross-generational approaches to benefit plan design. Increasingly, one-size-fits-all benefit plans are being replaced with plans that give employees more choice — and control — over how they contribute to their well-being and spend their benefit dollars.
Designing benefits for the modern workforce
When designing inclusive benefit plans for the modern workforce, there are key trends to keep front of mind:
Retaining and recruiting top talent: Today's workforce is more transient than before, and competition for new hires is fierce. Health benefits can be deal makers — or deal breakers — when negotiating offers of employment or retaining top performers. This is especially true of younger generations who want to manage their health care and wellness on their own terms. This furthers the need for offering robust benefit plans with a blend of varied options.
Capitalizing on the advantages of digital health care: Virtual care is changing what is possible in health-care delivery by providing easier, faster access to expert care — any time, anywhere. Roughly 70 per cent of emergency room and clinic visits can be replaced by virtual consultations without any impact on quality of care, according to a 2013 study by Truven Health Analytics. Digital health platforms provide members with access, at preferred rates, to services such as online doctors, personalized medicine and digital therapy.
Removing access barriers to care and supporting employees with mental health challenges: In the past decade, workplace mental health absences have increased substantially. Yet 60 per cent of Canadians struggling with mental health issues won't get the professional help they need because of barriers such as cost, inconvenience, stigma and access to qualified mental health professionals, according to a 2018 report from Statistics Canada.
Wait times to see a psychiatrist can stretch to 59 weeks in many parts of Canada, according to a 2019 report from the Mental Health Commission of Canada; however, the demand for access to these professionals and their services has never been greater — especially among younger generations who are experiencing higher levels of anxiety, depression and thoughts of suicide than their older colleagues.
Benefit plans that include early-stage psychiatric treatment can help bridge the gap, so plan members can meet a psychiatrist within weeks of approval from their insurer and employer. Another option to consider is internet-enabled cognitive behavioural therapy (iCBT), which allows plan members to use a computer, smartphone or tablet to communicate with a qualified therapist.
Keeping your employees and business healthy: The composition of today's workforce is impacting benefit plan utilization in varied ways and we see this mirrored in Medavie data with disproportionate spending across the five generations. At one end of the spectrum, our research shows baby boomers are largely claiming prescription drugs to treat illnesses that accompany aging, while gen Xers are big consumers of extended health benefits and paramedical services such as massage (at a cost of $105 per employee, annually), according to a 2019 report by Sanofi Canada.
When we look closer at the data, boomers have the highest drug benefit spend (48 per cent) compared to gen Xers (27 per cent), millennials (11 per cent), the traditional generation born between 1922 and 1943 (eight per cent) and gen Zs (six per cent), according to Medavie data. Additionally, even the types of drug categories differ by generation — for instance, anti-depressants and contraceptives are higher among millennials, while biologics and cardiac medications are higher for boomers. Comprehensive benefit offerings will help sustain the health of employees and, ultimately, your business.
Empowering employees to take charge of their health: Chronic conditions (such as heart disease, diabetes, lung disease and gastrointestinal conditions) account for the top four cost drivers across generations, according to Medavie data. And more than half of plan members (54 per cent) reported having at least one chronic condition, according to Sanofi. Of those, 87 per cent wanted to know more about their condition and how to treat it, while 82 per cent of plan sponsors would like to do more to help employees in managing their condition. Here, access to wellness strategies such as coaching and education services — in person or online — can play a vital role.
Leveraging online health tools to promote self-care: M-health technologies (meaning mobile), such as apps and wearable sensors, have built-in functionalities to reduce risk behaviours and develop healthy habits — critical steps in preventing or delaying the onset of chronic disease. As of early 2018, there were an estimated 318,000 health apps on the market, with about one-quarter dedicated to chronic disease management, according to a report by the IQVIA Institute.
Given that so many gen Xers and baby boomers have one or more chronic conditions, employers should consider every tool at their disposal to stem the growing prevalence of chronic disease in the workplace. Medication adherence apps offer a positive way to manage medication adherence and the self-management of chronic conditions.
As the workforce continues to change, along with the needs and expectations of employees, insurers and employers have a responsibility to review and update benefit plans on a regular basis to ensure they are relevant and responsive to today's realities. Ideally, modern benefit plans should be comprehensive, customizable and offer employees access to novel solutions that support prevention, effective treatment and safe return to work or disease management — across all five generations.
The return on benefit plan investment comes in the form of healthier, happier employees, improved morale, increased productivity and lower plan spends. In short, everyone benefits from a refreshed benefit plan.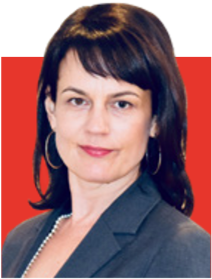 Alaina MacKenzie is the regional vice president of business development at Medavie Blue Cross in Oakville, Ont. For more information, visit www.medaviebc.ca.
---
BENEFIT PREFERENCES VARY BY GENERATIONS IN CANADA
Top 5 extended health benefits for millennials
23% massage
10% physiotherapy
10% chiropractic
8% glasses
8% psychology
Top 5 extended health benefits for baby boomers
15% massage
13% physiotherapy
9% CPAP therapy
9% glasses
8% diabetes supplies
Source: Medavie