'People are always looking for a sense of purpose, not only in their personal space, but also in their professional space'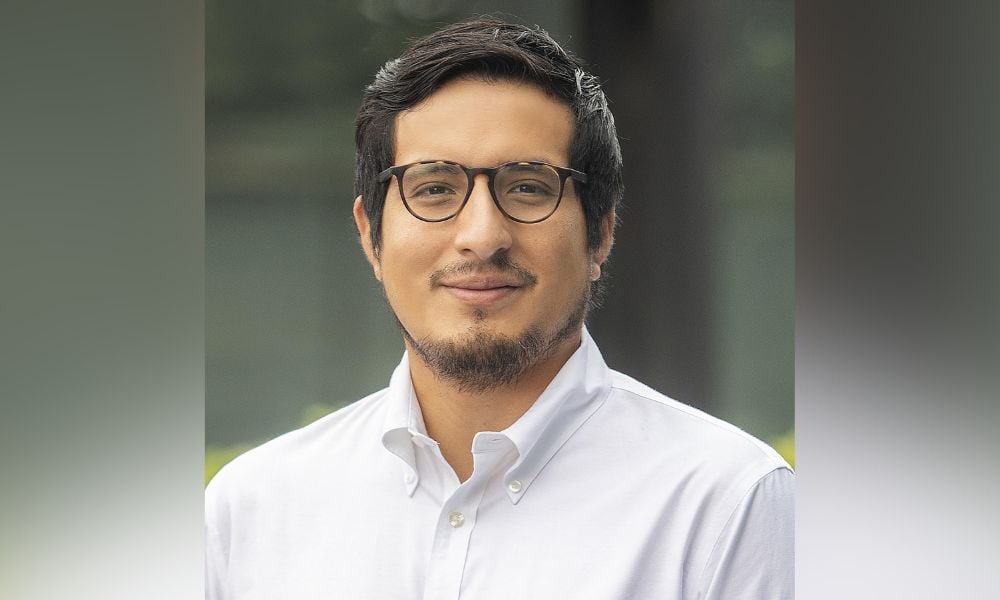 Scotiabank is looking to boost employee engagement by making it easier for employees to get involved with charities and communities they care about.
Recently, the employer launched its Spark platform to encourage employees to donate to local and global causes, and raise awareness about certain causes.
Through the platform, employees at more than 2,000 branches and offices in more than 30 countries can search and engage with more than two million charities worldwide.
Read more: Manulife encourages 'acts of kindness' by workers
"We always have employee engagement programs, ways for our employees to engage with our local communities. However, by now introducing technology, [we're] making it easier, flexible," says Manuel Silva, director of strategy and employee engagement at Scotiabank, in talking with Canadian HR Reporter.
"Any employee around the world can choose to engage in giving, volunteering or corporate matching, when and where and how they wish to do so."
Since launching the platform in June this year, the bank's employees have supported over 2,300 causes and donated more than $240,000. In September alone, Scotiabank employees raised over $20,000 for Red Cross and Red Crescent flood relief efforts in Pakistan – all via Spark and in less than two weeks.
"We really want to empower our employees to own their social impact. And that has to do a lot with being able to support their charities of choice. Not the charities that [the] company wants to support, but the causes that they are passionate about," says Silva.
Read more: Quebec workers help to eliminate use of plastic water bottles
The company also listens to insights from employees regarding the causes in which they want to be involved.
"We work really closely with our employee resource groups to create giving or volunteer opportunities that support specific topics. For instance, Spark was launched during Pride Month, so we built a giving opportunity to support a couple of charities that are working for the inclusion of the LGBT+ community. And we worked on that with our Pride ERG," he says.
The company did the same for National Day for Truth and Reconciliation, giving workers an opportunity to support three charities that were selected by the members of the ERG.
"It's a lot about listening to our employees, to what causes our employees are supporting, what they want to see featured in the platform, because that's what's going to build engagement," says Silva.
Read more: Volunteering helps with retention: Report
The company is also creating giving portfolios which makes it easier for workers to participate.
"If I create a giving portfolio, and I feature a couple of charities that I know have a track record, that I know have demonstrated impact, and I showcase them to my employee base, it will make it easier for them to make a donation based on the causes that they're passionate about," he says.
"By creating these key portfolios together with ERGs, I think we're also building awareness and making it easier for employees to engage."
Economic realities
In time for the holiday giving season, the company is also giving employees the option to donate through credit or debit cards, payroll deductions, gift of securities or volunteer rewards.
"We have this new approach for an upcoming event season: 'There's more than one way to give'. So recognizing that you can do volunteer work, get reward dollars and use them to make a financial contribution, I think that's an important step up and a change that we're introducing for this campaign," says Silva.
"When you want to encourage engagement — whether that's through giving or volunteering — when you make it easier for people to engage, that's when you are more successful."
Read more: Community giving helps with worker attraction, retention: survey
Through all these efforts, Scotiabank is tapping into the inner human in their workers, but also giving them reason to stay onboard amid the labour shortage, he says.
"People, throughout generations… are always looking for a sense of purpose. Not only in their personal space, but also in their professional space. So they're looking for companies with a strong sense of purpose, but also companies that offer the possibility to actively participate."