Many workers don't access the services they need for a full recovery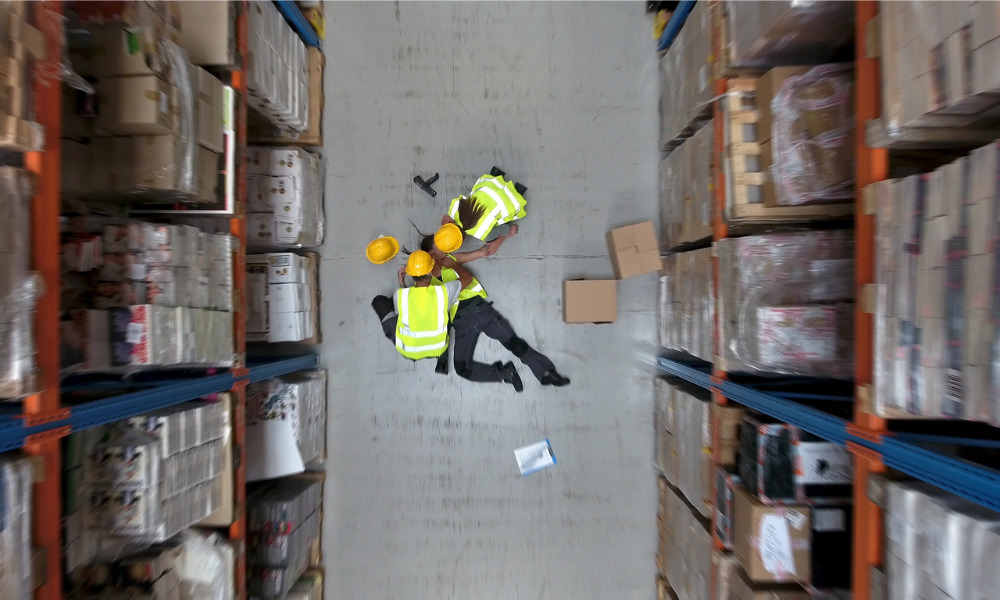 Why aren't people getting the help they need?
That's a question raised by a recent study that found a substantial proportion of workers with compensation claims for a work-related musculoskeletal injury also experience a serious mental condition. And yet fewer than half seek treatment for their mental health challenges.
"People who are back at work are much less likely to receive mental health services. Now, this could be something to do with the fact that once they've returned to work, they stopped talking with the compensation system and so, as a result, it might be that they're still not engaged with the system of back of work," says Peter Smith, a researcher on the study and associate scientific director and senior scientist at the Institute for Work & Health (IWH) in Toronto.
The study, published in Occupational and Environmental Medicine, looked at a random sample of 615 workers in Australia in 2014 and 2015. They were interviewed three times over a 12-month period and asked about a range of personal and post-injury factors and experiences.
Of the one in three or 181 considered to have a serious mental illness at some point during the process, only 75 (or 41 per cent) accessed a mental health service such as psychological counselling, psychiatry services, antidepressant medication or anxiolytic medications.
Linking physical and mental health
It's not uncommon for people going through the return-to-work process to have challenges, says Smith.
"If you think about the process of getting injured, that's really stressful [along with] going through the process of loss of wages [and] any challenges you might have in terms of your interactions with the workplace and the compensation system."
People might go off work for a physical injury, prolonged illness or surgery and expect to return to work within a few weeks, says Matt Hendrick, president of Disability Management Institute in Vancouver.
"What instead happens is they have post-surgical complications and they're now off for an extended period of time… That has a real heavy consequence for people in particular where that duration doesn't align with what their expectations are."
Being mentally strong is extremely important when it comes to returning to work, he says.
"Even in terms of a willingness to entertain a return to work, if you don't have the right mindset and you're not ready for it, and there's some additional secondary factors going on, it could really be the difference between success and failure… It's very, very important, in terms of formal return-to-work planning and making sure that employees are ready and feel safe and supported in that return to work, because if they're not and they've got an underlying condition, your chances of success are quite low."
Keeping up contact
The researchers admit more work must be done to understand why so few workers are seeking help. Access to mental health services is a big issue, whether because of costs or stigma or convenience.
But checking in with employees is key, says Smith.
"Often, people will return to work before their maximum recovery has been reached, because that's a good thing… They can get used to being back in the labour market, if it's safe to do so. But it's also important [for employers] to check in on that process to make sure that things are still going OK, that they're being able to cope."
Once injured workers go back to work, they don't want to have to take more time off. But people tend to forget that return to work is often an iterative type of process, especially when it comes to musculoskeletal conditions, which tend to be episodic in nature, he says.
"You might return to work and be feeling good in terms of that particular day, and then maybe things aren't as good the next day. So, it's important just to monitor how people are going when they return to work."
Maintaining that connection to the workplace is vital, says Hendrick.
"The biggest mistake that employers often make is that they're very active in the first couple of months of an employee's absence — touching base and checking in and trying to get a prognosis on return to work — but what we often see is the longer that that absence goes, the harder it is for them to maintain contact."
That may be because of a "tyranny of the urgent" or they're not comfortable having that conversation or they have concerns about a person's privacy, he says.
"But the longer that people are hanging out there, they start to lose that connection to work and those co-workers in that environment where they felt good, and they felt productive… [and] in some cases, that can make return to work very, very challenging."
However, the greater use of virtual mental health services during the COVID-19 pandemic presents an interesting opportunity, says Smith.
"It'd be great to better understand if they are effective," he says. "Anything that can help reduce those barriers is probably important to assess."
---
MANY INJURED WORKERS NOT GETTING HELP THEY NEED
615
Total participants in Australian study with MSK injuries
18
Number of months for full review
29%
Number of participants with a serious mental illness
41%
Number of participants who accessed mental health services