Pay growth comes in weaker than expected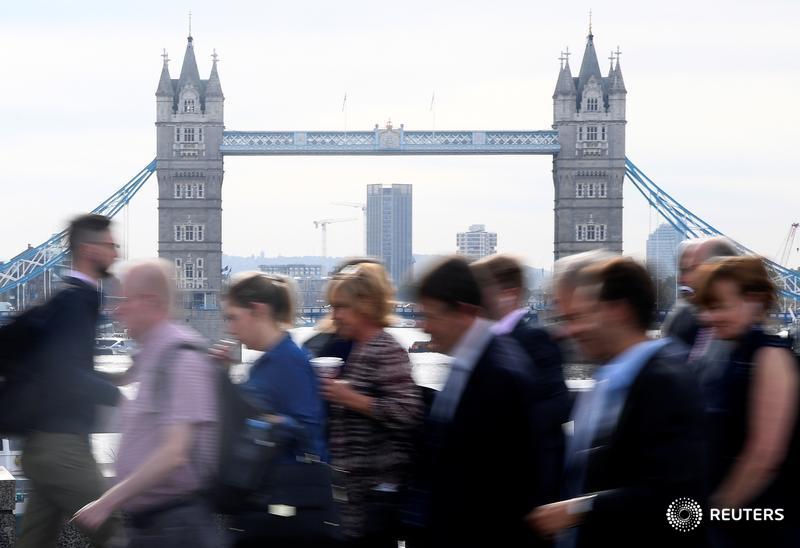 LONDON (Reuters) — British wage growth remains sluggish despite another surge in job creation, official data showed on Tuesday, leaving the Bank of England still waiting for a clear sign that the economy is ready for higher interest rates.
The data showed a loss of momentum in overall pay for a second month in a row and wages barely keeping up with inflation.
Central banks in many rich countries have been stumped by the failure of wages to follow their typical pre-crisis pattern of rising quickly when unemployment falls.
Economists say weak productivity, increased use of technology, weaker trade unions and companies offering staff fewer hours than they would like to work are reasons for the sluggish recovery in pay.
The BoE has steadily cut its view of when unemployment will start to create too much inflation pressure.
Its latest estimate of 4.25 per cent is fractionally above the current unemployment rate of 4.2 per cent.
While pay growth is not far off the BoE's forecasts for this year, economists said there were signs that the recent modest recovery might be peaking.
Tuesday's figures showed pay growth excluding bonuses in the three months to April fell for the first time in more than a year, rising by 2.8 per cent year-on-year against expectations in a Reuters poll for growth to hold at 2.9 per cent.
Including bonuses, total earnings in the three months to April rose by an annual 2.5 per cent, down from growth of 2.6 percent in the three months to March.
RATE HIKE UNCERTAINTY
Combined with data on Monday which showed British factories had a weak April after the economy almost stalled in early 2018, Morgan Stanley economist Jacob Nell said he was less confident about his call that the BoE was heading for a summer rates move.
"We see an August hike — which we still expect — as dependent on a clear rebound in growth and rising pay, and therefore as challenged by this week's weak growth data and disappointing pay," he said.
In the month of April alone — when employers often give staff an annual pay rise — regular pay was up by 2.5 per cent, its weakest increase since November.
Last month the BoE said it wanted to be sure the economy had recovered from its near-stagnation in an unusually cold early 2018, before pushing ahead with only its second rate hike since before the global financial crisis.
Some analysts pointed to the strong pace of job creation and record number of people in work in Tuesday's figures as reassuring the BoE that the economy was over its winter slump.
Employers added 146,000 more jobs in the three months to April, above a forecast of 110,000 in the Reuters poll and faster than the average quarterly rate of job creation penciled in by the BoE for 2018.
"It's a really strong set of employment figures," Andrew Wishart, an economist at Capital Economics, said. "It looks like that's set to continue."