New program includes degrees and licensing for opticians, certificate courses in project management, data analytics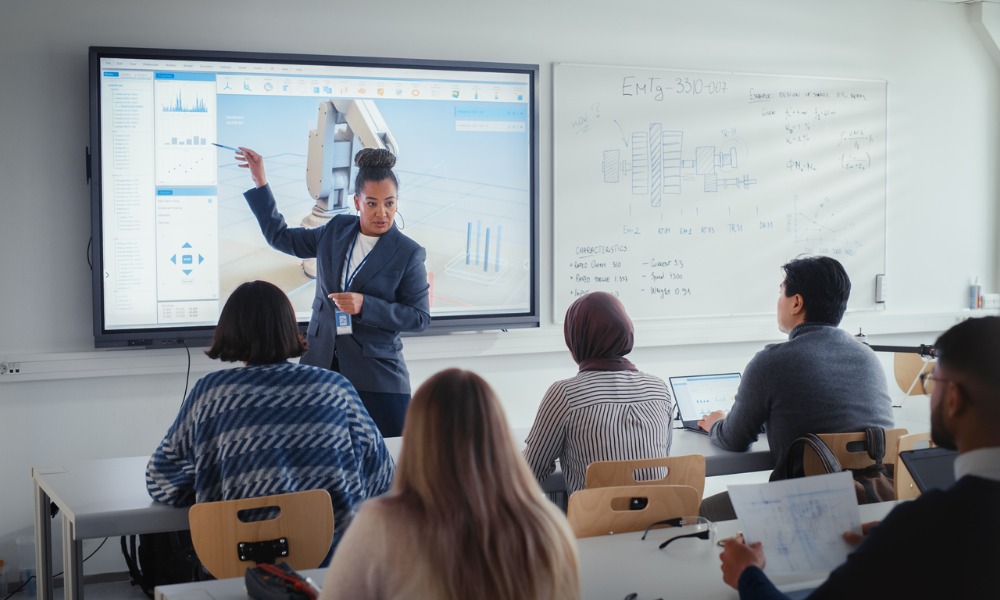 Walmart has launched in Canada an education program that has been a big success in the United States.
Through the Live Better U (LBU) education program, Walmart Canada is investing $50 million over the next five years to send associates to top-tier schools across Canada.
The investment will cover the cost of tuition, books, and course fees for workers.
"We believe there is a path for everyone at Walmart and we want to remove barriers to high quality education," says AnnMarie Mercer, chief people officer, Walmart Canada.
"We're proud that through LBU, we're offering our associates a program designed with them in mind. LBU meets associates where they are on their educational journey by offering online, flexible programs to help them balance work, life and school."
Just 50 per cent of workers who struggle to pay bills are actively seeking out opportunities to develop new skills, compared to 62 per cent of those who can pay their bills comfortably, reports PwC Management Services.
Employee offerings based on 'future needs of business'
Offerings under the LBU program were "curated based on the new and future needs of the business," said Walmart Canada.
These offerings include:
Growth accelerators, such as English as a Second Language, French as a Second Language and GED courses;
In-demand courses and certificates, such as project management, data analytics, omni retail, ecommerce, business communications and strategy; and
Degrees and licensing for pharmacy technicians and opticians, with more to come.
With this program, Walmart Canada hopes workers will be "trained and equipped with the skills of the future" so they stay and grow with the company, it says.
The launch of the LBU program builds on the success of the same program at Walmart in the US.
"LBU has been a game-changer in the U.S. these past five years, and we're thrilled to expand our footprint and offer this life-changing benefit to even more Walmart associates," says Lorraine Stomski, SVP, Associate Learning & Leadership, Walmart Global. "Our participants are more likely to be promoted and less likely to leave the company than their peers, meaning it helps our people and our business."
So far, nearly 120,000 Walmart U.S. associates have taken advantage of the program, she says, helping them build "a brighter future and better life".
"We can't wait to see that impact continue to grow with this expansion," says Stomski.
In March, Amazon announced it is expanding its slate of language programs globally under its Career Choice program, offering English-language classes in the 13 non-U.S. countries the program operates, as well as local language classes in some countries.
Investment in education benefits will 'pay dividends'
One business leader commended Walmart Canada for the launch of LBU in the country.
"Well done Team Walmart Canada. This will pay dividends long term for your associates, local communities and all communities across Canada," says Jim Green, a retired regional business banking development manager at Scotiabank, via LinkedIn.
And one Walmart Canada says he has already committed to learning through the program.
"Extremely excited for this! I am a co-manager for Walmart Canada and I signed up today to learn French as a second language! Already got my confirmation email for my course," says Isaac Guthrie, on the same LinkedIn thread "Super excited!"