Work stoppage could occur as early as Friday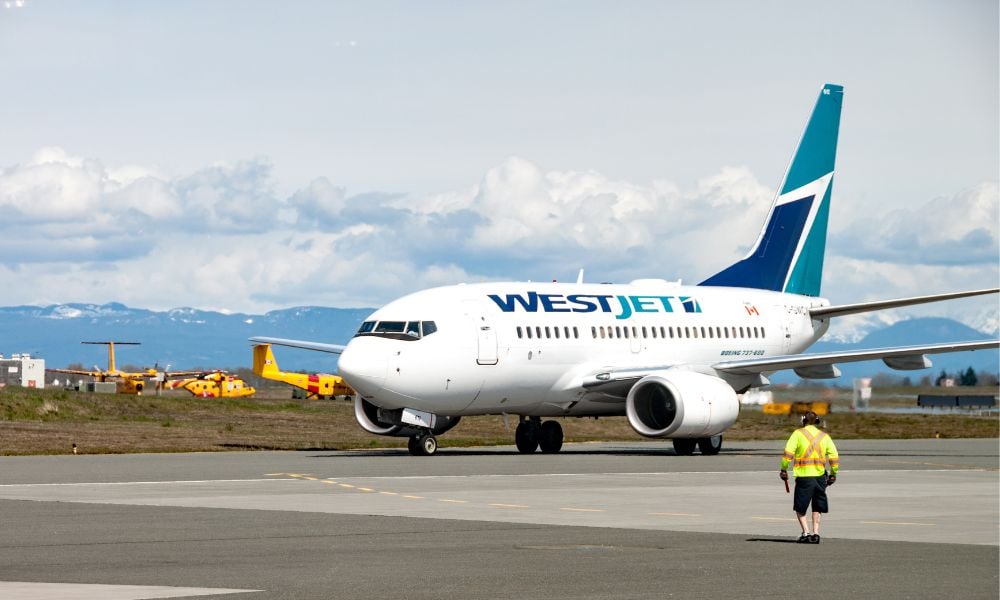 About 1,600 pilots employed by WestJet could be walking off their job as early as Friday this week, the company and the union representing the workers both confirmed in separate media releases.
The strike "could include grounding all aircraft and effectively shutting down operations," the WestJet Air Line Pilots Association (ALPA), according to a City News report.
The union issued the strike notice on Friday.
"If no progress is made, we could withdraw our services at 0300 MT May 19th, 2023," it said via Twitter.
Previously, the Canada Industrial Relations Board called on lawyers for WestJet and ALPA leadership to establish a timeline for the board to resolve outstanding questions regarding whether the services provided by WestJet and Swoop could be regarded as "essential services" under the definition set out in section 87.4 of the Canada Labour Code.
"Both sides have reached an agreement which eliminates the impediment to any work action posed by the essential services issue, following a reversal of the company's position that all WestJet flights are essential services and that all pilots should be denied their constitutional right to withdraw their labour during this dispute," said Captain Bernard Lewall, chair - WJA Master Executive Council.
In April, the ALPA said 93 per cent of its members voted in favour of a strike, citing the need for better pay, scheduling and job protection. And "some 340 pilots" had left the company over the past year and a half, with most of them opting to work for other airlines, said Lewall in the City News report.
A Canadian airline met its duty to accommodate when it determined that it couldn't find work for an unvaccinated pilot during the pandemic and placed him on an unpaid leave of absence, an arbitrator previously ruled.
Meanwhile, the ALPA's negotiating committee "remains available 24/7 to reach a deal," it said.
Recently, Unifor secured substantial wage increases for members employed at the Toronto Pearson International Airport under their first collective agreement.
Airline's response
Meanwhile, WestJet issued a lockout notice to ALPA in response to the strike notice. A work stoppage could occur as early as Friday, May 19, 2023, at 3 a.m. MT, according to the airline.
"The decision to issue a lockout notice, in response to the actions taken by the union today, was not one that was made lightly, and we sincerely regret the inconvenience and uncertainty this continues to cause for our guests," said Alexis von Hoensbroech, WestJet Group, CEO.
"It is our responsibility to ensure the safety and complete control of our network at all times, to minimize the risk of stranding our guests, our crews and our aircraft. Our commitment and priority remains at the bargaining table, where we will continue to work around the clock to come to a reasonable agreement as soon as possible, in an effort to prevent labour action."
Meanwhile, WestJet said that its pilots are among the best-paid in Canada. A contract on par with those recently secured by some US pilot groups would be financially unworkable, and put the company's future at risk, it said, according to the City News report.
The union says, although progress was made on items outside of costs and wages, it hasn't been able to come to an agreement with the employer.
"We truly value the work and contributions of our pilots. We believe with a commitment from both parties, an agreement is achievable and are committed to offering pilots a competitive collective agreement with meaningful improvements for the Canadian market, whilst remaining competitive at the same time," said von Hoensbroech.
Previously, WestJet launched genderless uniforms – called "The Lakes and Rocky Mountain" collections – for frontline staff, allowing workers to select the uniform most authentic and comfortable to them.