2 in 3 say turnover rates higher now than pre-pandemic: survey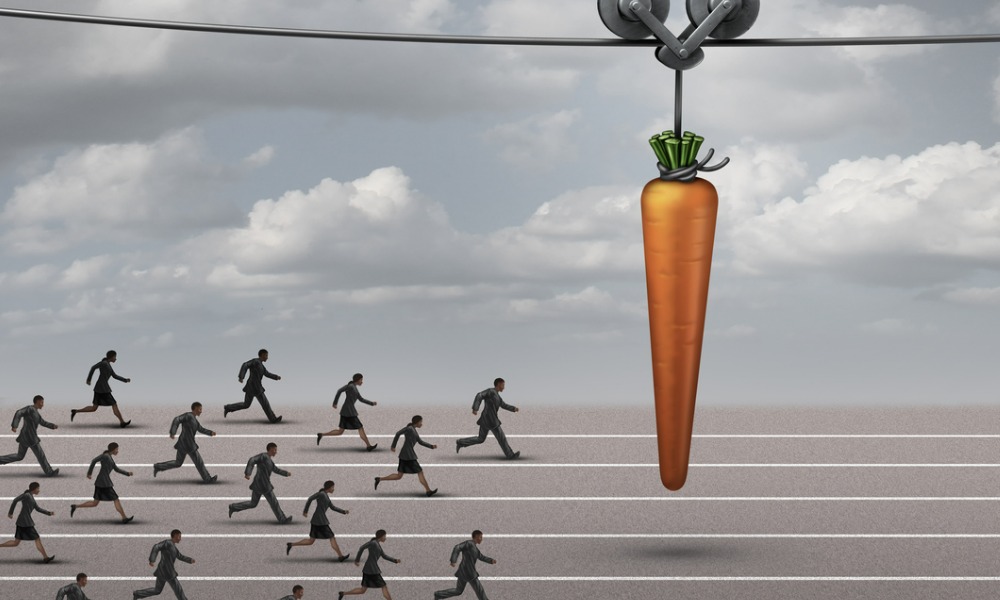 Forty-two per cent of U.S. employers say that instances of workers walking out the door are higher today than they were before the health crisis — with another 25 per cent saying they are much higher, according to e-learning company MindEdge and HR credentialing body HRCI.
"Coping with this turnover is not an easy task: fully 82 per cent of HR professionals shared that finding replacements for departing workers is difficult, including 26 per cent who said that finding new workers is very difficult," says the report.
Nearly all (97 per cent) employers note that their organization is taking on new employees, with 54 per cent hiring at a faster rate than before the pandemic.
More than one in three (35 per cent) say turnover has increased compared to last year — a significant rise from the one in four (24 per cent) who said the same thing in 2021, according to a separate study. But what's important is how an organization embraces turnover, says the vice president of people experience at ShinyDocs in Ottawa.
Causes of turnover
Losing workers to competitors (68 per cent) is the biggest reason for the high turnover, finds the MindEdge and HRCI report based on a survey of more than 1,000 HR professionals in the U.S. conducted in October.
Employee burnout (48 per cent) is also forcing people out while younger workers leaving because they are dissatisfied with traditional work arrangements (41 per cent).
Employees also leave because they choose to retire (20 per cent) or they do not want to be exposed to COVID (13 per cent). Meanwhile, female workers are choosing to resign to take care of their families during the pandemic (19 per cent).
Thirty-five per cent of Canadians are feeling burned out, according to a previous report.
Employer response
Here are some ways employers are responding to the turnover trend:
69 per cent are introducing more flexible work arrangements
63 per cent are increasing compensation
62 per cent are introducing new benefits to help employees cope with stress
50 per cent are providing job-skills training as an employee benefit
18 per cent are increasing the use of robots, artificial intelligence and other forms of advanced automation
nine per cent are helping employees pay for child-care
"With so many organizations adopting fully remote or hybrid work arrangements, training employees for remote work seems like simple common sense," says Frank Connolly, director of communications and research for MindEdge Learning. "But the majority of organizations have yet to recognize the wisdom of this simple idea."
Also, home-care benefits — or "caregiver-relief benefits" — could become much more crucial as the sandwich generation moves further through the workforce, says an expert.
And this focus on employees is going to be a long-time commitment for employers, says Kirsten Chase, president and CEO of TKO Communications, via LinkedIn.
"In most industries, the last 25 years has been marked by an almost breathless obsession with the customer—how to acquire them, how to keep them, and how to maximize their lifetime value. The next 25 years will be similarly consumed by the employee—how to acquire them, how to keep them, and how to maximize the value they contribute to a business."