'What we've noticed is over the past six months, people are happier, they're less stressed, they're less anxious'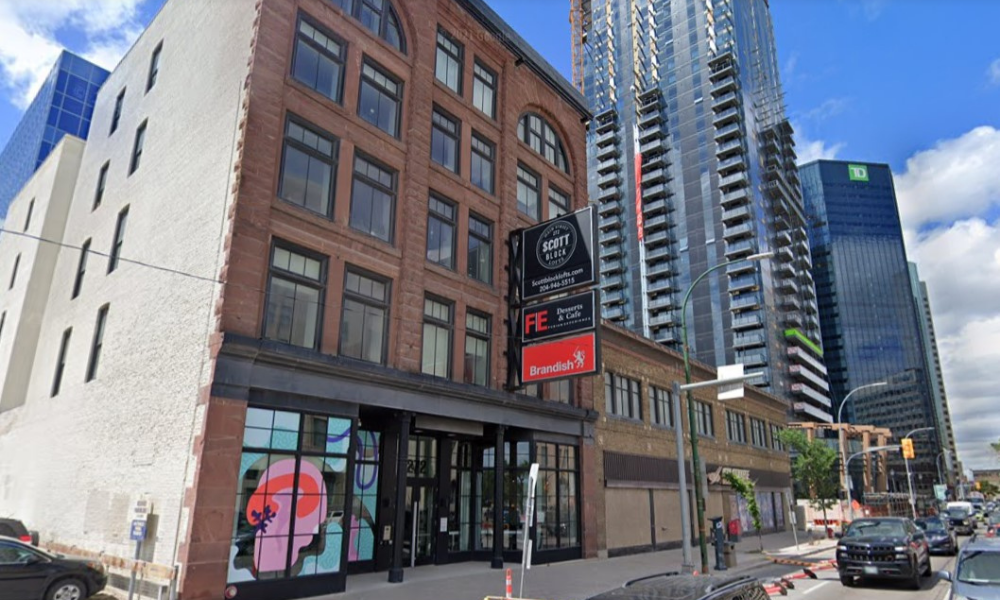 Business was tough for employers all around the world during the height of the COVID-19 pandemic. Not only did it bring so much change to the way people do work, it also negatively impacted people's mental health.
The same is true even for a small company like Brandish, a strategic brand consultancy based in Winnipeg that employs about 30 people.
"At a very high level, our people were burnt out and overwhelmed. Our business in the agency space, marketing and advertising is already one that's incredibly fast-paced. You couple that with the added stresses of, at the time, trying to deal with and work through a pandemic for the better part of a year and a half, and the result for our team was just a lot of burnout," says Lee Waltham, co-founder and manager partner at Brandish, talking with Canadian HR Reporter.
The company noticed other employers offering options to employees, such as more time off, to attend to their wellbeing.
"We felt that we could take it a step further and have it be something meaningful and also a little bit more permanent," he says.
The solution: a four-day workweek. In this setup, Brandish employees work eight hours a day from Monday to Thursday. Friday is a day off, and clients expect that no one is working on that day. However, employees are free to do anything they want, even if they want to finish up tasks.
At first, some employees had questions about how the setup would affect their work, and if it would have an impact on their salaries. The company had to make a lot of adjustments initially, but it stuck with its outputs-based approach.
"We have a lot of people ask, 'Is this a 40-hour workweek, are we working four 10s? Are we adjusting salaries?' The answer to both those questions is no," says Waltham. "We've always focused on outcomes. And because of that, it doesn't matter how much a team member works in a given week; sometimes that's less, sometimes that's more. That ebbs and flows depending on the workload. But one constant is that everybody is working towards the best possible outcome. Period."
Positive results
Last month, Brandish marked six months since it implemented the policy. And its impact on employees' mental health and wellness is evident, says Waltham.
"What we've noticed is over the past six months, people are happier, they're less stressed, they're less anxious. And that extra day is very meaningful for them. We're talking about 52 days or just over six weeks a year of time that people get back to use however they want to use that. It has absolutely made a difference."
Nearly one-third (30 per cent) of Canadians didn't use all of their vacation days in 2021.
With employees' work hours cut short, Brandish staff are making sure that they put those hours to good use. Meetings, for one, have become much more meaningful, says Waltham
"Regularly weekly meetings have become monthly meetings. We have hour-long meetings becoming 15-minute check-in meetings. So there's been a huge reduction in meetings and we've leaned into asynchronous work in a real, meaningful way as a way to be more efficient," he says.
"What we've seen is really a lot of meeting efficiency that's happening not really by any policy of the company; this is just team members taking accountability for this and this is happening on its own. It's been pretty remarkable to see."
This is also translating to workers' performance, says Waltham.
"Right now, we're doing the best work we've ever done as a company. We're doing some of our most creative work. We're solving some of the biggest challenges for clients that we've ever worked on and it's having a huge impact on productivity."
And clients have no complaints, he says.
"Clients have actually been very positive and supportive. If this means that people are going to be more focused and they're going to come with better ideas and more creativity to help solve our problems and challenges in our work, and we can do that without missing any deadlines or timelines and we can still reach people when we need to, that is all good. And that has proven true over the last six months."
While the four-day workweek may not be possible for every employer, "there are still ways to explore a more flexible work culture where you give some flexibility back to your team members," says Waltham.
"Explore how they can be more flexible in terms of how people do their work. Because, ultimately, we all know that that's what people are looking for."
What's the best way to support employees' mental health? Flexibility, according to a previous report.