Top result from survey may surprise some employers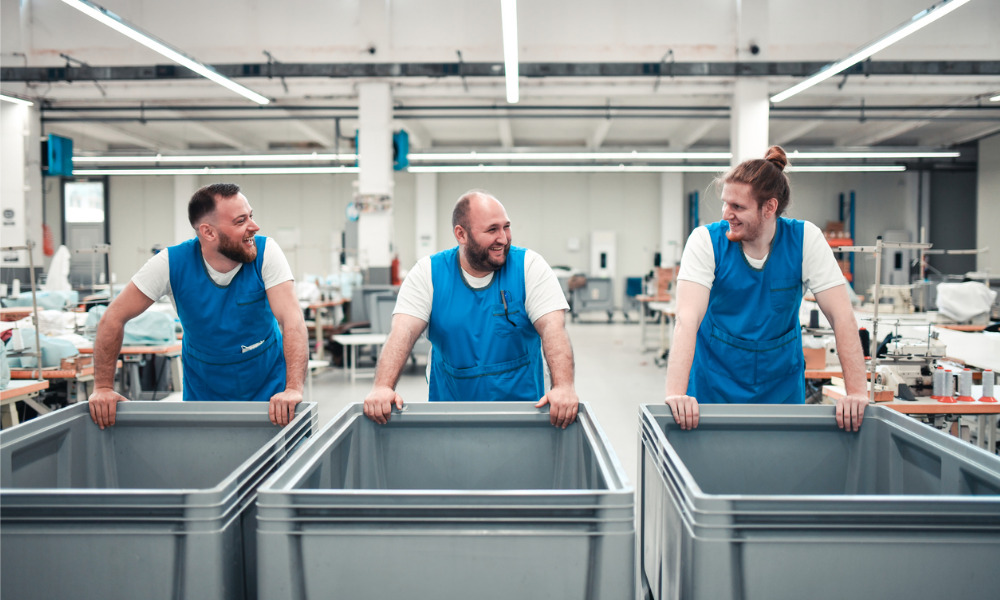 What's the best way to support employees' mental health? Flexibility.
That's according to a recent survey by LifeWorks that finds one-third (33 per cent) of Canadians feel that flexibility is the most important action taken by their employer in supporting their mental health.
One in five (20 per cent) indicate that "making them feel more valued" is the most important action, followed by 17 per cent reporting empathy.
Coming in fourth is "free access to resources and services to help with my mental health" at 14 per cent, followed by "dealing with conflict in the workplace" at 10 per cent.
Read more: Several employers have already announced plans to get workers back in the office.
In addition, far more Canadians value hybrid/flexible work over career progression at this point (55 per cent compared with 24 per cent), finds the LifeWorks survey of 3,000 people in January.
"The pandemic has created a lot of change in our lives, which has resulted in Canadians shifting their priorities. Many employees are now placing more importance on workplace flexibility – when, where and how they work –rather than career progression, which often includes compensation, promotions and professional development," says Stephen Liptrap, president and CEO, LifeWorks.
"As more organizations return to the office, it is important for employers to find new ways of supporting employees in this new environment."
Read more: Working from home brings better mental and physical health for many workers, according to another report.
Focus on employee retention
So, what's the top reason why employees stay with their employer?
"I like the work that I do" comes out easily on top, at 48 per cent.
Further behind are employer benefits and services for health and well-being (34 per cent), being well-paid (33 per cent), relationships with co-workers (31 per cent).
Other reasons Canadians cite for staying with their current employer include:
flexibility and control over their work (29 per cent)
their relationship with their manager (25 per cent)
feeling valued (21 per cent)
being proud of the company and the work that they do (19 per cent)
the culture of the organization (19 per cent)
feeling safe to say what's on their mind (14 per cent)
Read more: Many workers say they plan to look for a new job in the first half of this year.