Men, middle management, millennials more likely to feel this way in U.S.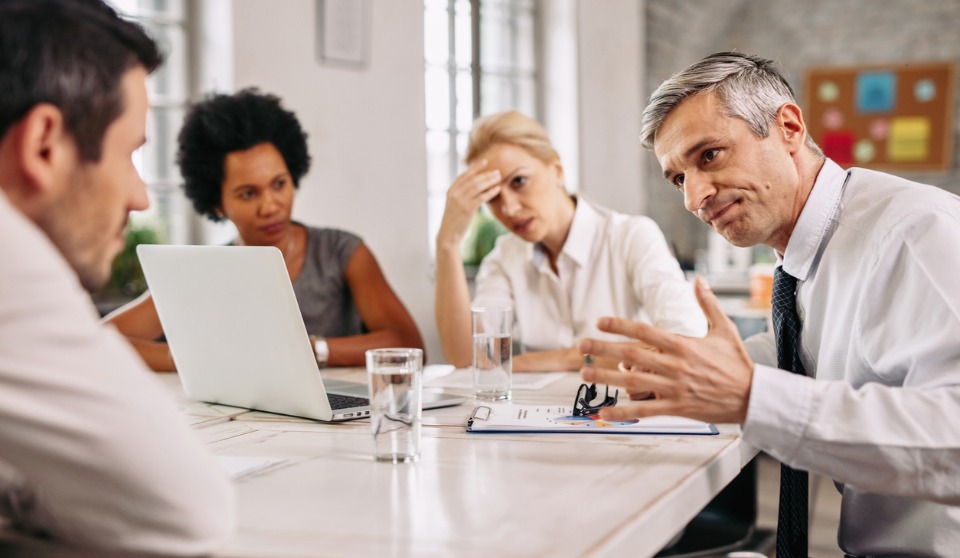 Roughly one in five (22 per cent) employees in the United States feel that they are more qualified than their manager, according to a survey.
Sharing the sentiment are one-third of remote employees, 26 per cent of employees in midsize companies, 21 per cent of those working in small businesses, 20 per cent of those in large corporations and 19 per cent of micro-enterprise workers.
Employees working in a high-pressure work environment are three times more likely to feel they are better than their managers compared to those working in low-pressure workplaces, found the Resume Lab's survey of 1,000 employees.
Among those who feel they are better than their boss, 24 per cent are men and 19 per cent are women. Going by generation, 23 per cent are millennials, 21 per cent are generation X workers and 18 per cent are baby boomers.
One-third (33 per cent) of those who feel they are better qualified than their manager are in mid-level management; 32 per cent are in first-level management while 18 per cent and 15 per cent are in the entry-level and intermediate level, respectively.
"A combination of experience and distance between positions may explain why entry-level and mid-level managers were twice as likely to believe they were more qualified than their superiors," says the study.
Managing differently
Having better people skills (56 per cent), having a better understanding of the day-to-day work (52 per cent) and having a better work ethic (45 per cent) were the top three reasons why employers feel they are better than their manager.
Should they be in charge, 55 per cent would employ a different management style. They would also create goals for employees (35 per cent), increase employee pay (34 per cent) and foster team bonding (33 per cent), while 15 per cent also would fire employees.
Thirteen per cent of employees admitted to subverting their manager, but the reasoning behind the move was largely positive:
42 per cent did so to save time
39 per cent did so to help a co-worker
36 per cent did so to avoid a confrontation and to help a client
21 per cent did it to let their manager see their frustration
4.7 per cent wanted to get their manager fired.