Some admit to sleeping, having sex, finds survey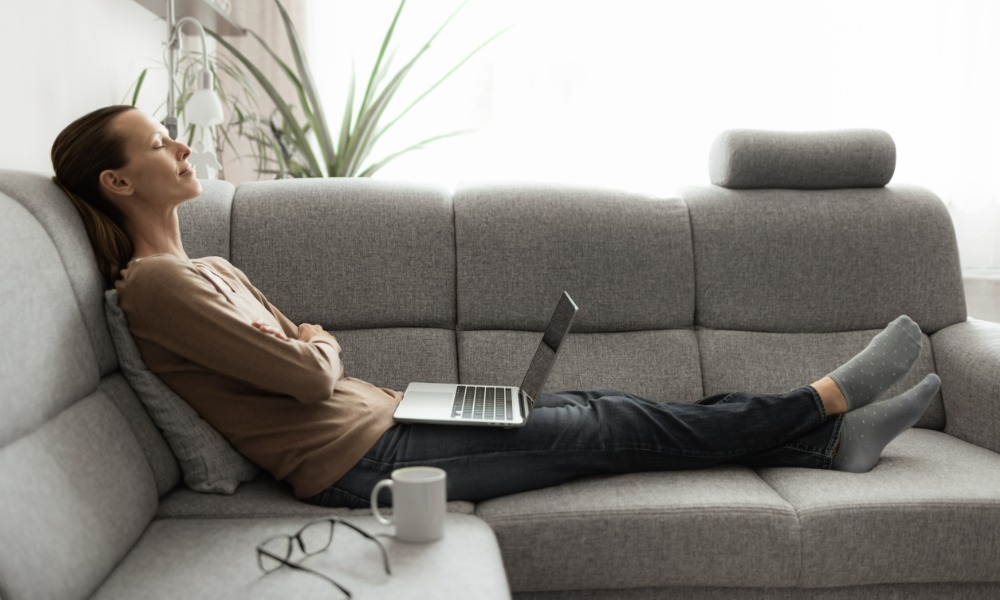 Are workers working hard or hardly working?
Almost one in four admit to slacking off while working at home, according to a survey of more than 2,500 adults in America, Canada and Australia.
In Canada, just over 30 per cent admit to watching non-work-related content during their work hours while about 29 per cent are sleeping, found Compare the Market, a U.K. price comparison website.
Canadian workers also:
leave their house entirely (16 per cent)
consume alcohol (15 per cent)
work on a side hustle or a second job (14 per cent)
engage in sexual relations (six per cent)
work from an inappropriate location (six per cent)
take illicit substances (five per cent)
"It's tempting to indulge in distractions at home. That's why it is important to set some ground rules to keep you focused on what you should be doing," says Hannah Norton, digital PR manager at Compare the Market.
"Not only is it disrespectful, sleeping or consuming alcohol while you are supposed to be working can put your job at risk."
About a quarter (26 per cent) of workers admit to "quiet quitting."
Also, just about 37 per cent say they typically work their normal hours. About 15 per cent take longer breaks and around eight per cent start work late or clock off early. However, close to 10 per cent work early or clock off late and about 12 per cent take shorter breaks.
"We've seen people resigning from their jobs in droves over the past year, which indicates just how big of an impact the pandemic has had on people's state of mind around the world," says Norton.
"If you find that you are not enjoying your job enough to stay focused throughout your day, it may be time to look elsewhere for a position in which you can work more efficiently."
Recently, bestselling author Malcolm Gladwell criticized the work-from-home setup. "It's not in your best interest to work at home," he says. "I know it's a hassle to come to the office… but if you're just sitting in your pajamas in your bedroom, is that the work life you want to live? Don't you want to feel part of something?"
While about 58 per cent work at their typical workspace, there are some who work in bed (about 29 per cent) or in the bathroom (about 12 per cent). Others also work outdoors (12 per cent), at a friend or family member's house (10 per cent) and in a hotel or other holiday accommodations (five per cent).