A recent online summit looks at the future of work and people disproportionally affected by tough times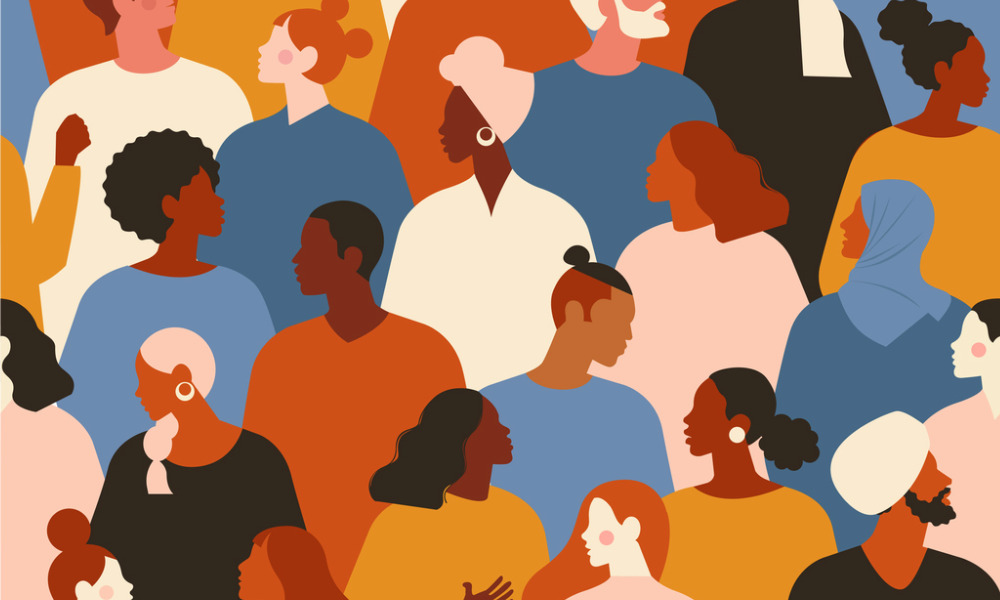 As a child, my family would describe me as an old soul. I would find myself wrapped up in books by authors such as James Baldwin, Maya Angelou and Toni Morrison. These great poets and writers were superheroes to me not because they could leap from buildings or fly but because they wrote and fought for causes to help people, and they held values that I believed in.
I would find myself wondering: What is my purpose? I would have sleepless nights reflecting on my life, the lives of those around me and the world in which I lived, trying to make sense of it all.
This question came to the forefront this year when the world turned upside down due to the pandemic. I watched as friends and students I mentored lost their jobs, businesses closed and people who were seemingly healthy died. Hospitals scrambled to take care of the young and old and people found themselves stuck at home, if they had a home.
Borders closed and families were left divided. The simple routines of work, school and leisure that brought so many people comfort were nowhere to be found.
As I adjusted to this new reality, I watched the Black Lives Matters movement gain momentum after the death of George Floyd. The Black community in the United States and around the world was left reeling. I found myself having many conversations with friends and family and through tears, shared meals, poetry, peaceful marches and Zoom chats, we tried to numb the pain.
It's as if, for a moment, the world stopped and had a glimpse of what it meant to be Black and they were letting everyone in on the secret. The only problem? We were in on this secret the whole time. This wasn't a new phenomenon for us but the lives that we lived.
The movement filled me with more vigour to continue supporting Black communities and those living on the periphery. I wrote down ideas to share with friends, made meetings with business organizations to learn more and started putting savings aside in the hopes that one day I could bring my ideas to life.
Summit for youth
While working one day, I came across the ffwd2020 summit on LinkedIn, hosted by Community Foundations of Canada in collaboration with Youthful Cities and RBC Future Launch. It mentioned the opportunity to work with 120 youth online to find solutions for those whose work and job prospects have been disproportionality affected by the pandemic.
Little did I know that this online summit would breathe new life into me. I had the opportunity to meet with youth across Canada and discuss issues such as systemic inequality, universal basic income, the gig economy and financial literacy.
We discussed the importance of youth having access to financial knowledge. We discussed the need for youth to know about their labour rights and to be paid for the value of their work. We discussed our desire to have workplace environments that reflect the needs of employees and the fact that BIPOC (Black, Indigenous people of colour) people should not have the burden of unpaid emotional labour.
We discussed our desire to create resource networks and informal economies for and by the community to address local needs. As youth, we decided we were not going to wait to see what measures are put in place but to advocate to create solutions in our communities so youth can have the chance to thrive in the job market.
We worked collaboratively to understand the current reality of work for youth and establish our vision for the future of work in Canada. During the four-day conference, we were able to create policies and initiatives to improve the future of work for youth. The summit gave youth a platform to be creative, collaborate, ask questions, research and, most importantly, connect.
What really impressed me is that we were able to take an active role in shaping the summit, and our skills and knowledge were seen as valuable. We came from different social locations across Canada, but each of our lived experiences played an important role in creating policies and initiatives.
It also reminded me that we are so much stronger together. The amount of thoughts, ideas and wisdom that came from all the youth in the sessions astounded me. It reminded me of how big the world is, in a time when my world felt so small. It was a reminder that we need to continue to think beyond ourselves.
This summit really taught me that finding one's purpose is perhaps a lifelong journey and that one of the many reasons we are put on this earth is to serve — to serve one another and the communities in which we live.
The COVID-19 pandemic as well as the resurgence of the Black Lives Matter movement brought to the forefront the inequalities that already exist within our society. Now, more than ever, it is a time for communities to come together to find solutions.
The pandemic and the state of inequality in the world continue to persist, but this conference lit a spark in many of us and I am excited to see what we will do with it.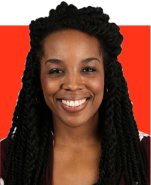 Shondra Mings is a professional development specialist for the University of Ottawa's CO-OP program. She can be reached at [email protected]